The essential question: Do kids need to pay their parents for raising them?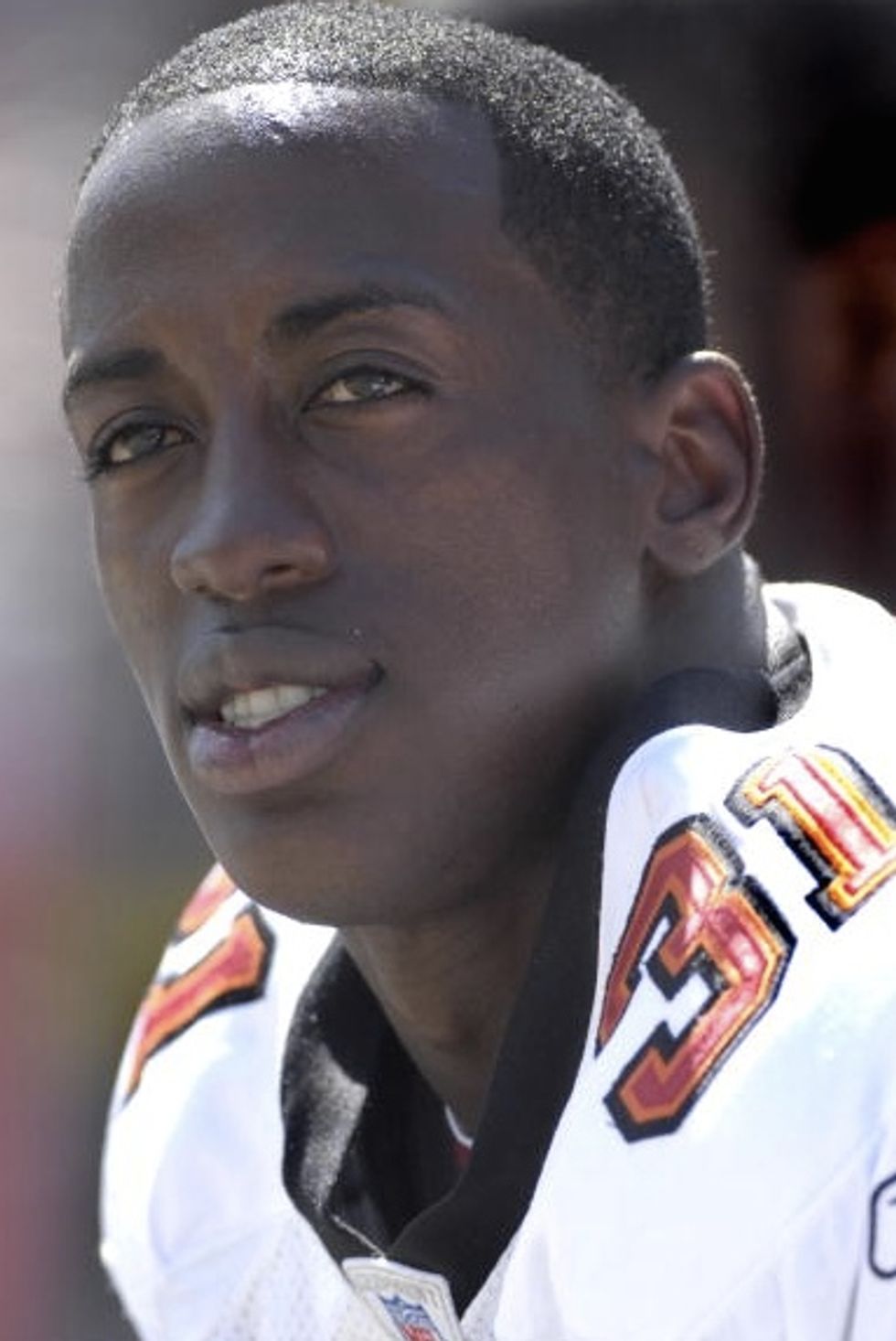 Cornerback Phillip Buchanon #31 of the Tampa Bay Buccaneers watches play against the Tennessee Titans at Raymond James Stadium on October 14, 2007 in Tampa, Florida. The Bucs won 13-10.(Photo by Al Messerschmidt/Getty Images)
In an interview with FOX Sports earlier this month, NFL veteran Phillip Buchanon shared how his mom — and other family members — came running to demand cash after he was drafted in 2002.
His mom's demand: $1 million.
Buchanon shared the story in an excerpt from his new book, "New Money: Staying Rich":
Soon after the draft, she told me that I owed her a million dollars for raising me for the past 18 years. Well, that was news to me. If my mother taught me anything, it's that this is the most desperate demand that a parent can make on a child. The covenant of having a child is simply that you give your child everything possible, and they owe you nothing beyond a normal amount of love and respect. There is no financial arrangement. If you get old and infirm, and your kids are around to help you out at that point, then you're lucky. It's not written in the social contract. The mothers and fathers of the world have been rearing their kids for generations -- in every culture imaginable -- and it's a one-way street when it comes to money. If they pay you back someday, and you really are going through hard times, then that's just a bonus, a gratuity for being a great mother or father.
For comparison, the U.S. Department of Agriculture estimates the cost of raising a child from birth to age 18 is somewhere around $250,000 for a middle-income family.
Buchanon said he didn't cut his mom the million-dollar check, but he did pay to put her in a brand-new house.
That was the beginning of his problems.
His mother didn't sell her old house like Buchanon had asked, but instead rented it to her sister and pocketed the rent money, Buchanon said.
Other relatives were soon flocking to Buchanon with financial problems as the University of Miami alumnus' career progressed; he played for the Oakland Raiders, the Houston Texans, the Tampa Bay Buccaneers, the Detroit Lions and the Washington Redskins before retiring in 2011.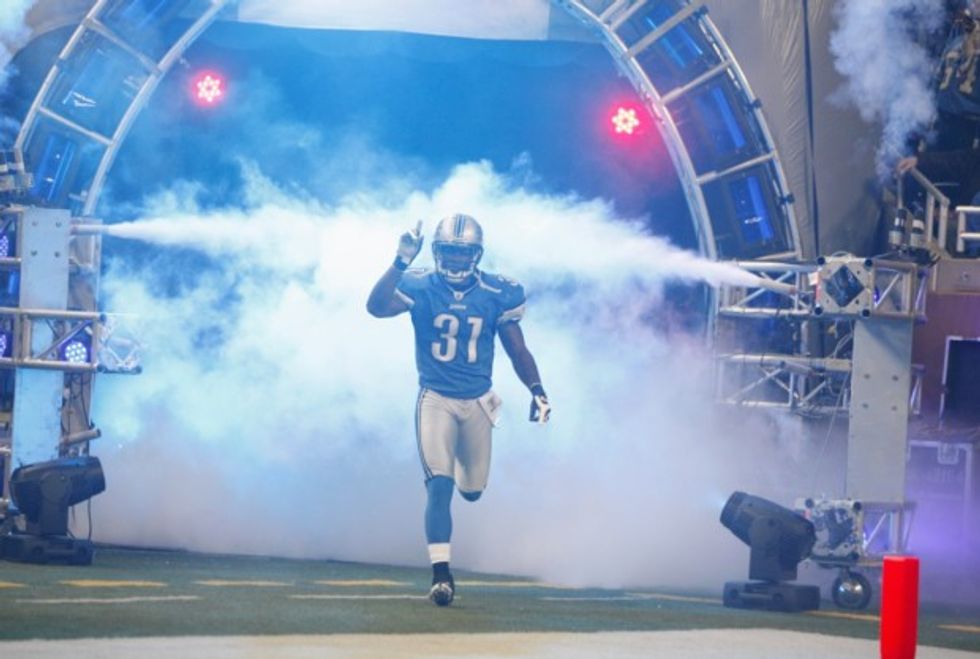 Phillip Buchanon #31 of the Detroit Lions takes the field during player introductions prior to playing the Arizona Cardinals on December 20, 2009 at Ford Field in Detroit, Michigan. (Photo by Gregory Shamus/Getty Images)
Buchanon said he wrote his book to help other young, newly rich athletes avoid making the same mistakes with family and money.
"When I got to the NFL, I was all dollars and no sense," Buchanon told FOX Sports. "I want to make sure the next generation of athletes doesn't make the same mistakes."
In his book, Buchanon offers advice from his experience with money-grubbing relatives:
I learned from this expensive lesson that big-ticket purchases for family members, such as houses and cars, should be evaluated with the following questions in mind: If you were unable to make payments for these purchases, would that particular family member be able to make the payments? Twenty years from now, who will be paying the upkeep on the house? You or your family member?

Then there's the respect part of the equation. Are these family members respecting the gifts you give? For years, my mother left the lights on in the house without a thought as to how much I paid for electricity. This is a corollary of an old cliche that I've heard many times, that your kids won't turn out the lights when leaving a room until they grow up and have to pay their own utility bills. It used to refer to kids, but in my case it fit right in as applicable to my family of Adult Abusers.
After paying his mother's mortgage and rent for years, Buchanon finally told her she'd need to fend for herself.
She protested that she couldn't pay the upkeep on the lavish home he'd bought her, so he offered to buy her a smaller house.
She refused, Buchanon said, and took $15,000 as a final payment from him instead.
Buchanon added that she lost the big house soon afterwards.
"It took hundreds of thousands of dollars, far more than the cost of an Ivy League education, to learn this lesson [about not letting relatives abuse new wealth]," Buchanon wrote in his book. "I can at least attribute it to my mother. It's true; mothers have a way of making you learn the most important lessons in life."
—
Follow Zach Noble (@thezachnoble) on Twitter