Just as a swarm of insects can be overwhelming, the Navy's new drone technology seeks to draw upon similar characteristics — and looks like something straight out of the movie "Transformers" in the process.
The Navy's Office of Naval Research announced its demonstration of the appropriately named LOCUST (Low-Cost UAV Swarming Technology) program this week, showing off its tube-launched drone swarm.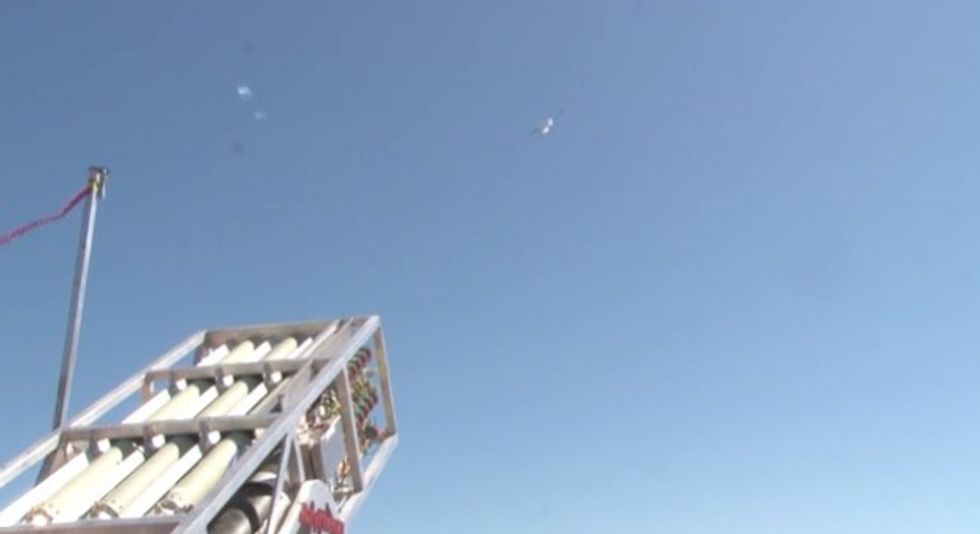 The drones are launched from this shooter and then flip out wings that allow them to fly. (Image source: YouTube)
"The recent demonstrations are an important step on the way to the 2016 ship-based demonstration of 30 rapidly launched autonomous, swarming UAVs," ONR program manager Lee Mastroianni said in a statement.
The UAVs can be launched into the air in quick succession from a variety of platforms and then can fly autonomously in a collaborative manner for both offensive and defensive missions, the Navy said.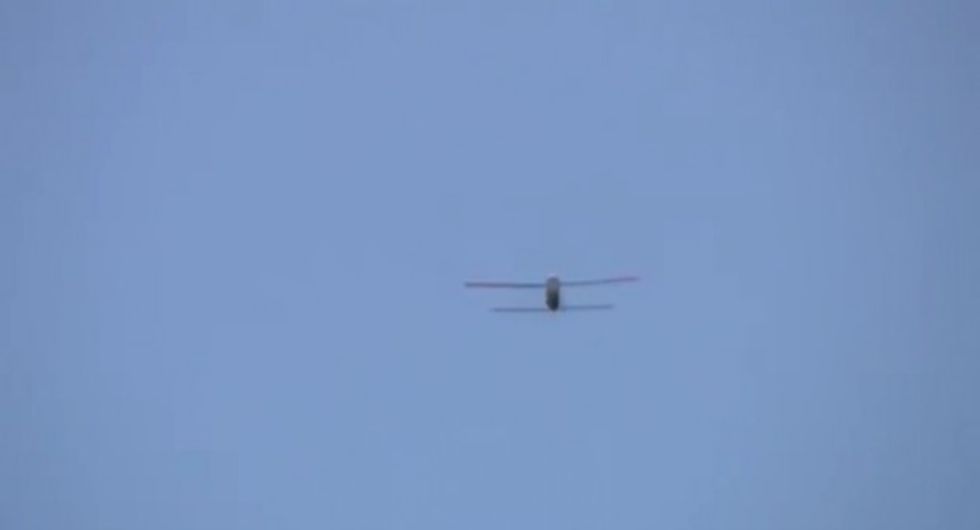 The Navy said the drone swarm will be autonomous and can work in coordination with each other to complete missions, like overwhelming an adversary. (Image source: YouTube)
"This level of autonomous swarming flight has never been done before," Mastroianni said. "UAVs that are expendable and reconfigurable will free manned aircraft and traditional weapon systems to do more, and essentially multiply combat power at decreased risk to the warfighter."
Check it out:
(H/T: Popular Science)