© 2023 Blaze Media LLC. All rights reserved.
Senators Ask Gov't How Many Illegals Got Social Security — The Number Is Almost Unbelievable
"... rigorous procedures..."
The Social Security Administration has told Congress that more than half a million illegal immigrants have received new Social Security numbers, under President Barack Obama's 2012 executive action allowing younger immigrants to stay in the United States and work.
Obama imposed his Deferred Action for Childhood Arrivals plan, also known as DACA, in 2012, and in doing so gave younger illegal immigrants legal protection and the ability to work. More than 600,000 immigrants have applied under the program, and in March, Sens. Jeff Sessions (R-Ala.) and Ben Sasse (R-Neb.) asked how many of these immigrants also received Social Security numbers.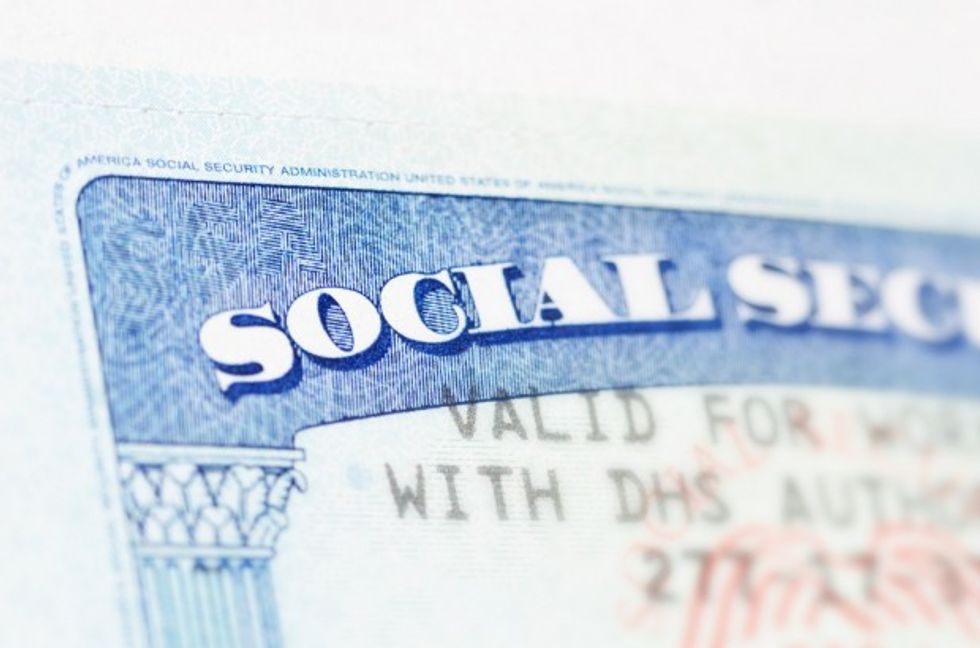 The Obama administration says about 541,000 illegal immigrants now have Social Security numbers under President Obama's 2012 executive action on immigration. Image via Shutterstock
At the time, they thought as many as 90,000 had received Social Security numbers, but Acting Social Security Administration Commissioner Carolyn Colvin said it was several multiples of that number.
"By the end of fiscal year 2014, we had issued approximately 541,000 original SSNs to individuals authorized to work under the 2012 Deferred Action for Childhood Arrivals policy since its inception," she wrote.
Colvin said her agency did not have any data on how many immigrants might have applied for Social Security numbers who did not get one.
Colvin said her agency has "rigorous procedures" for processing these requests, and that applicants must show proof of identity and the ability to work. "We will not issue an SSN if an individual has insufficient or unacceptable documentation," she wrote.
The two senators also asked how many illegal immigrants have received Social Security numbers under Obama's more recent immigration action late last year. That action expanded DACA, and created a new program to let parents and legal guardians of legal residents stay in the country and work.
But Colvin said the answer to that question is, "none," because a federal court has shut down that program for now. "We would only issue SSNs to these individuals if DHS began to accept and adjudicate applications and grant work authorization and documentation evidencing such authorization," she wrote.
Still, her answers will likely draw criticism from Republican opponents of Obama's actions, since they show that more than half a million illegal immigrants now have access to federal benefits like retirement and disability benefits.
Critics of Obama's plan have criticized the plan because low-income immigrants with no net tax liability could gain as much as $3 in Social Security benefits for every $1 they pay into the system, which means Americans will now be subsidizing these immigrants.
Read Colvin's letter here:
Want to leave a tip?
We answer to you. Help keep our content free of advertisers and big tech censorship by leaving a tip today.
more stories
Sign up for the Blaze newsletter
By signing up, you agree to our
Privacy Policy
and
Terms of Use
, and agree to receive content that may sometimes include advertisements. You may opt out at any time.