Hillary Clinton made what appears to be a misleading comment about her ancestry when talking about immigration to a gathering in Norwalk, Iowa.
She told a group of Iowans that, "all of my grandparents, you know, came over here."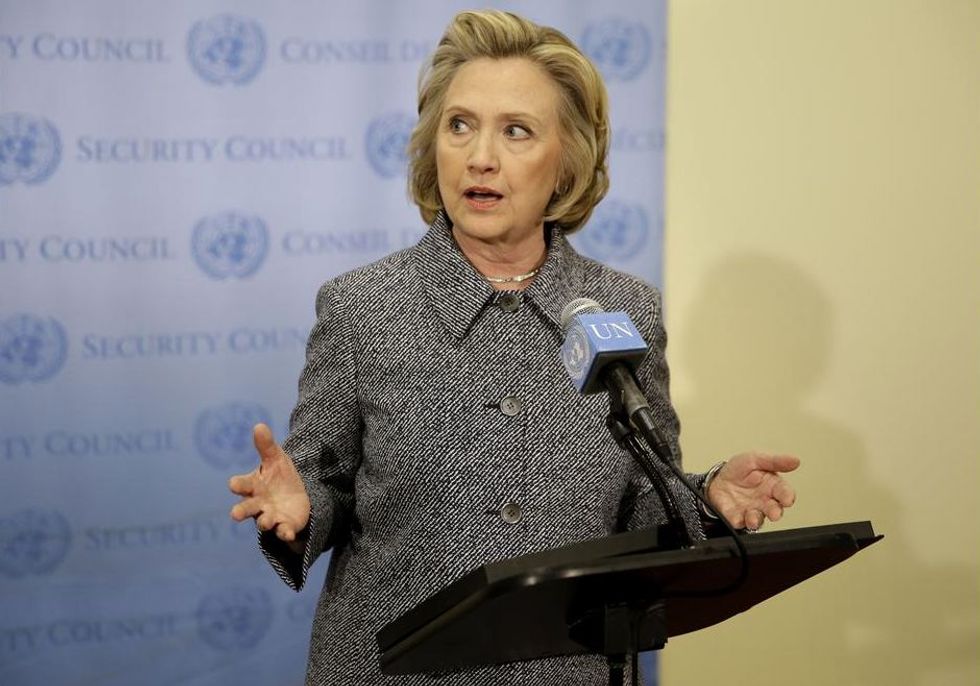 AP Photo/Seth Wenig
But BuzzFeed checked Census data and found that only the Democratic presidential candidate's paternal grandfather, Hugh Rodham Sr., was born in England and came to the United States as a young child. Her paternal grandmother was born in Pennsylvania, and two maternal grandparents were born in Illinois.
"Her grandparents always spoke about the immigrant experience and, as a result she has always thought of them as immigrants," a Clinton campaign spokesperson said in response. "As has been correctly pointed out, while her grandfather was an immigrant, it appears that Hillary's grandmother was born shortly after her parents and siblings arrived in the U.S. in the early 1880s."