The Republican chairman of the House Transportation and Infrastructure is dating a lobbyist for the airline industry, although the couple seems to have made an attempt to ensure they don't mix business and pleasure.
According to a report in Politico, Chairman Bill Shuster (R-Pa.) is dating Shelley Rubino, a vice president for Airlines for America, and has been since last year. Shuster told Politico that they have a "private and personal relationship."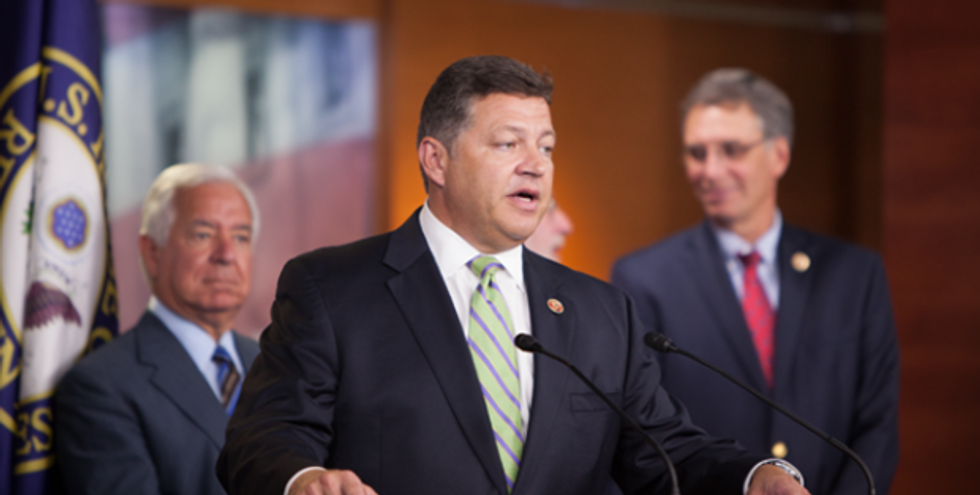 House Transportation and Infrastructure Committee Chairman Bill Shuster (R-Pa.) is reportedly dating an airline lobbyist, but says he is making sure the personal and business relationship stays separate. Image: House Transportation committee
Shuster also told the publication that after consulting with lawyers, he set up a policy to ensure Rubino doesn't lobby him or anyone on his staff. Airlines for America also said Rubino doesn't lobby Shuster directly.
Politico said Airlines for America as a group has been lobbying Shuster's committee on ways to overhaul the Federal Aviation Administration , which would likely include major changes that affect the airline industry.