A Milwaukee cop vowed years ago to put a particular drug dealer and gang-banger behind bars.
"I wasn't a social worker, I was a police officer," officer Ray Robakowski told the CBS Evening News. "My job was to take care of what needed to be taken care of."
Robakowski and Jacob Maclin both shared mutual disgust for each other. As the CBS Evening News noted, Maclin was arrested so many times you could see him age in his various mugshots.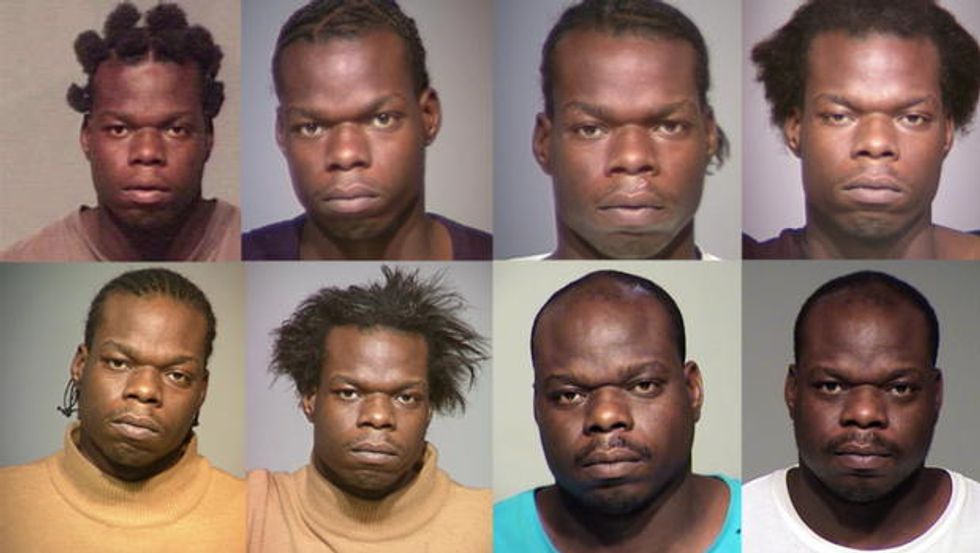 Image source: CBS Evening News
But the two were tricked into meeting face-to-face at a local coffee shop. The district attorney's office wanted to see if the two could work together to brainstorm a way to get gang-bangers out of the criminal cycle.
Robakowski said at the meeting that he didn't believe Maclin really wanted to put his life as a drug dealer behind him and vowed to put him behind bars again when he slipped.
However, over the next two months Maclin proved himself to the Milwaukee cop.
"He sent me on maybe 14 or 15 interviews in two weeks and one of them was Community Warehouse," Maclin recalled to the CBS Evening News.
He ultimately landed a job at the Community Warehouse — a home improvement store that hires ex-cons and provides them job training. Maclin said that to this day he is "very" grateful for Robakowski's help.
The two became friends and stayed in touch.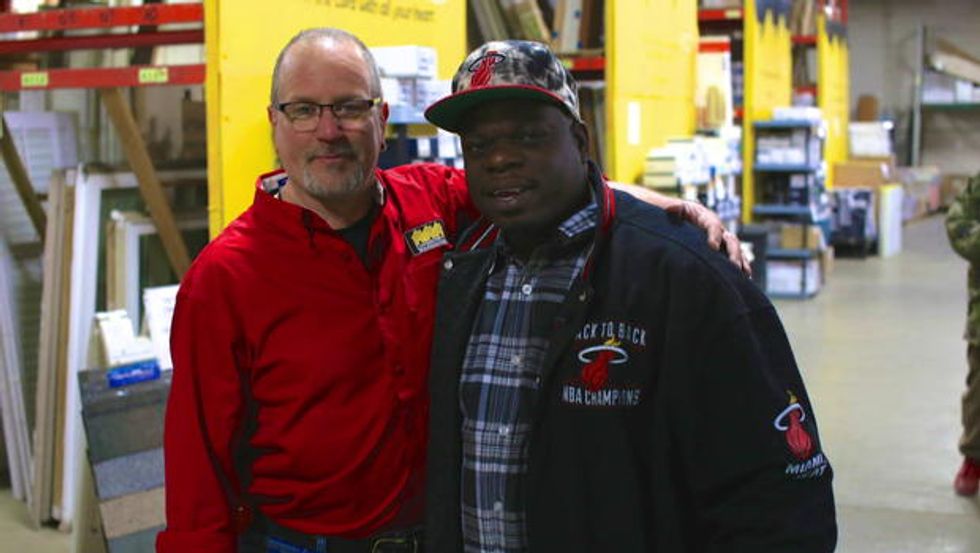 Image source: CBS Evening News
Recently, Robakowski retired from the police force, but still wanted to remain employed. That's when he turned to Maclin, now working in management at the Community Warehouse, for help.
"He laughed," Robakowski said. "Now he held the cards. But I wanted to be here."
The CBS Evening News reported that as a result of Robakowski's help, Maclin was able to help other criminals turn their lives around. Maclin now has four children of his own and has said that the gang-banging cycle ends with him.
—
Follow Oliver Darcy (@oliverdarcy) on Twitter