La-Sonya Mitchell Clark, a 38-year-old woman from Youngstown, Ohio, says that ever since she found out she was adopted, she has wanted to know who her biological mother was.
She was in for a big surprise last month when she found out that she and her birth mother both work at the same company, and live just miles away from each other.
According to WKBN-TV, the Ohio Department of Health released Mitchell-Clark's birth records last month, revealing her mother's name to be Francine Simmons.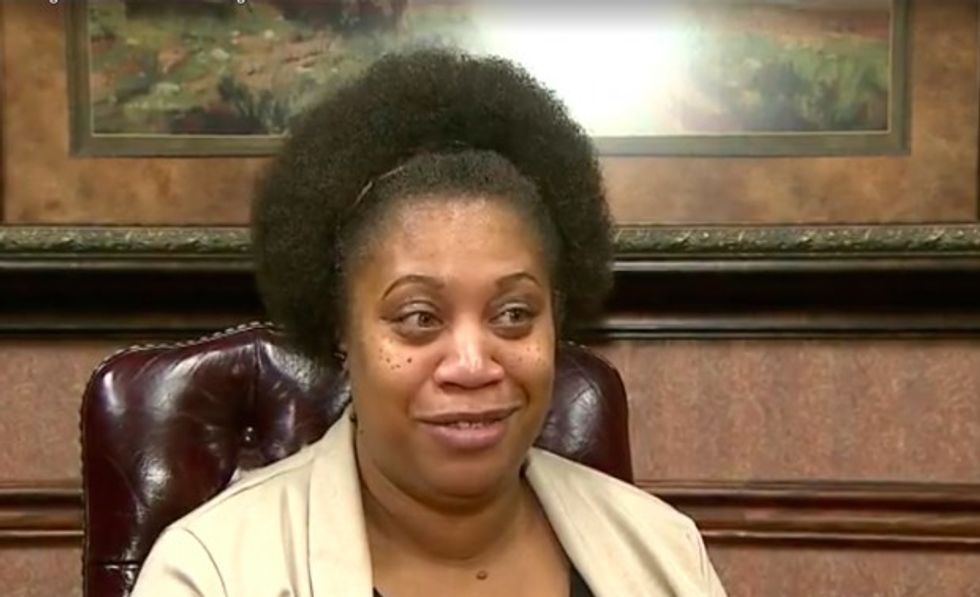 La-Sonya Mitchell Clark was reunited with her biological mother. (Image credit: WKBN-TV)
"There's a Francine [Simmons] that works at my job. She works in VR and she works at the front desk," Mitchell-Clark thought at the time.
She verified that it was the same Francine Simmons before reaching out. When she did, she said, "I think I'm your daughter."
Simmons said she is "still in shock" but it is "amazing" that she was able to reconnect with her daughter after so many years.
"I got pregnant when I was 14. I had her when I was 15," Simmons remarked. "I was put in a home, a girl's home. Got to hold her. Didn't get to name her, but I named her myself in my heart all these years."
Simmons said her adoptive parents have always supported her desire to find her biological parents, and the family has only gotten bigger now that she has found her birth mother.
WKBN-TV has the whole story: