UPDATE: In response to the viral story of a British couple discovering a Princess Diana Beanie Baby at a flea market and posting it on eBay for £20,000 (nearly $30,000), the Beanie Baby website Ty Collector published a fraud alert noting that the bear is only worth as much as a buyer will pay for it.
The alert was worded pretty brutally — read below:
In an irresponsible and non-professionally researched newspaper article on April 18, 2015, the UK Daily Mail and The Sun (UK) provided misleading information about Princess Beanie Baby values. Once again, tycollector.com was inundated with emails from people in the UK and Ireland hopeful that their Princess Beanie Baby was worth a lot of money and asking for the best way to sell theirs.

The writer of the original article (as is usual with these types of articles) used "listing" prices on eBay, as opposed to the prices buyers have actually paid for Princess over the past 30 - 60 days, to support the premise that Princess is valuable. One cannot avoid speculation about the credibility of ANY article in the UK Daily Mail or The Sun, when those online magazines/newspapers permit such a misleading article as the one about the Princess Beanie Baby to be published.

We are truly sad so many peoples' hopes were mistakenly raised by reading a fraudulent article that suggested they might own a rare and valuable Princess Beanie Baby.
—
Remember Beanie Babies?
The 90s craze may have long faded, but some of the rarer bears can still fetch thousands of dollars — as one British couple happened to discover.
Leah Rogers and Ryan Flanaghan were selling items at a flea market in Cornwall, England, when Flanaghan spotted a rare purple Beanie Baby in another vendor's booth, the Daily Mail reported Saturday.
The asking price: £10 (roughly $15).
But Flanaghan knew the bear could actually be worth thousands.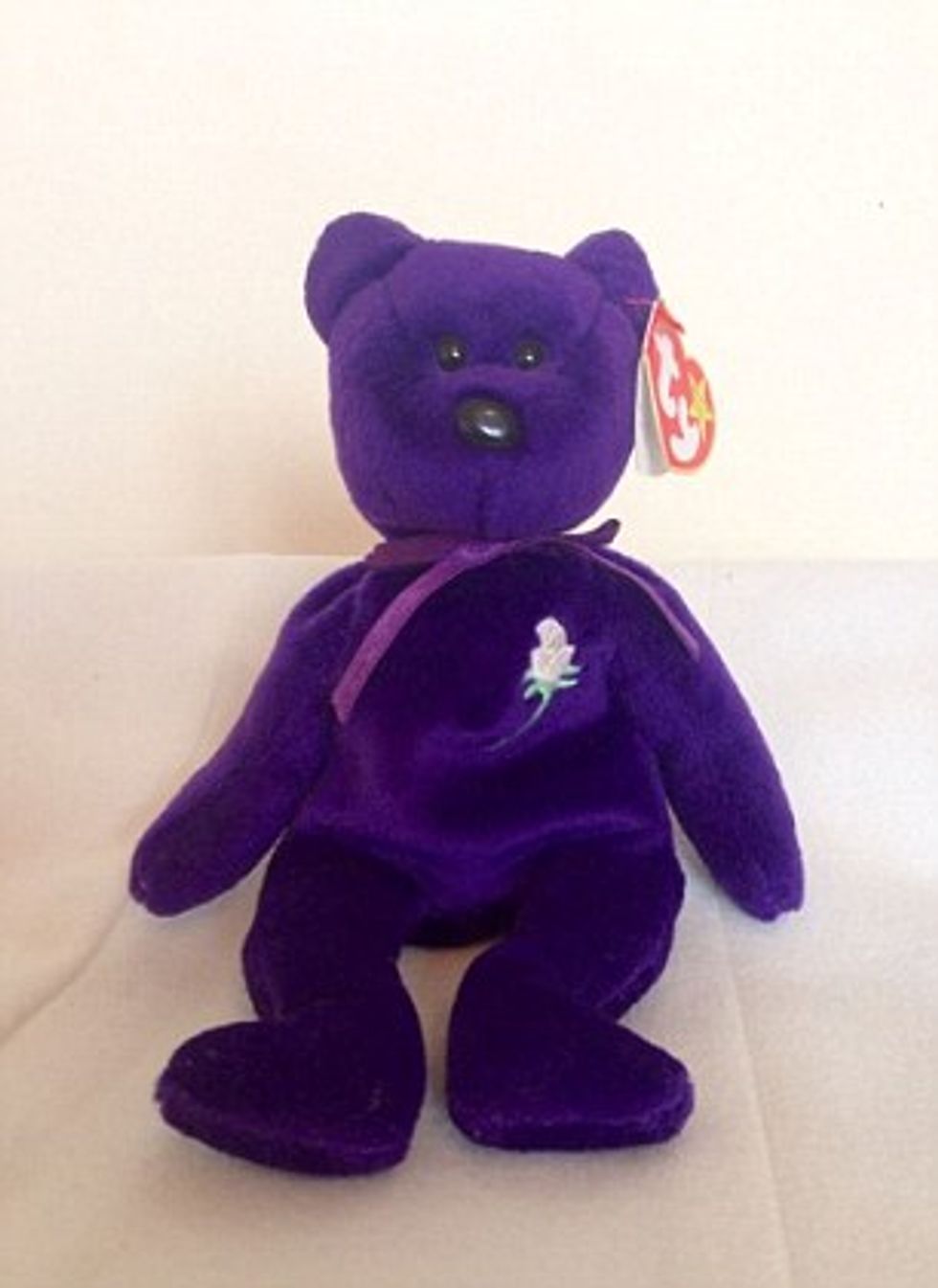 Image via eBay/Daily Mail
"Ryan and his sister used to collect Beanie Babies so before we sold a load we just wanted check that they weren't worth anything," Rogers explained to the Daily Mail. "As we were looking, we saw that this purple bear was the rarest bear and it was going for around £20,000. We didn't think anything of it."
But that research paid dividends.
"But when we went to the car boot sale [flea market] the next day, Ryan went off for a walk and came back clutching this bag," Rogers said. "He said: 'It's that bear that we saw on the Internet last night.'"
The purple bear, produced in a limited batch to honor Princess Diana, is listed on eBay for anywhere from hundreds to tens of thousands of dollars.

Image via eBay
The couple put it up for auction Friday, with a starting bid of £20,000 (nearly $30,000), the Daily Mail reported.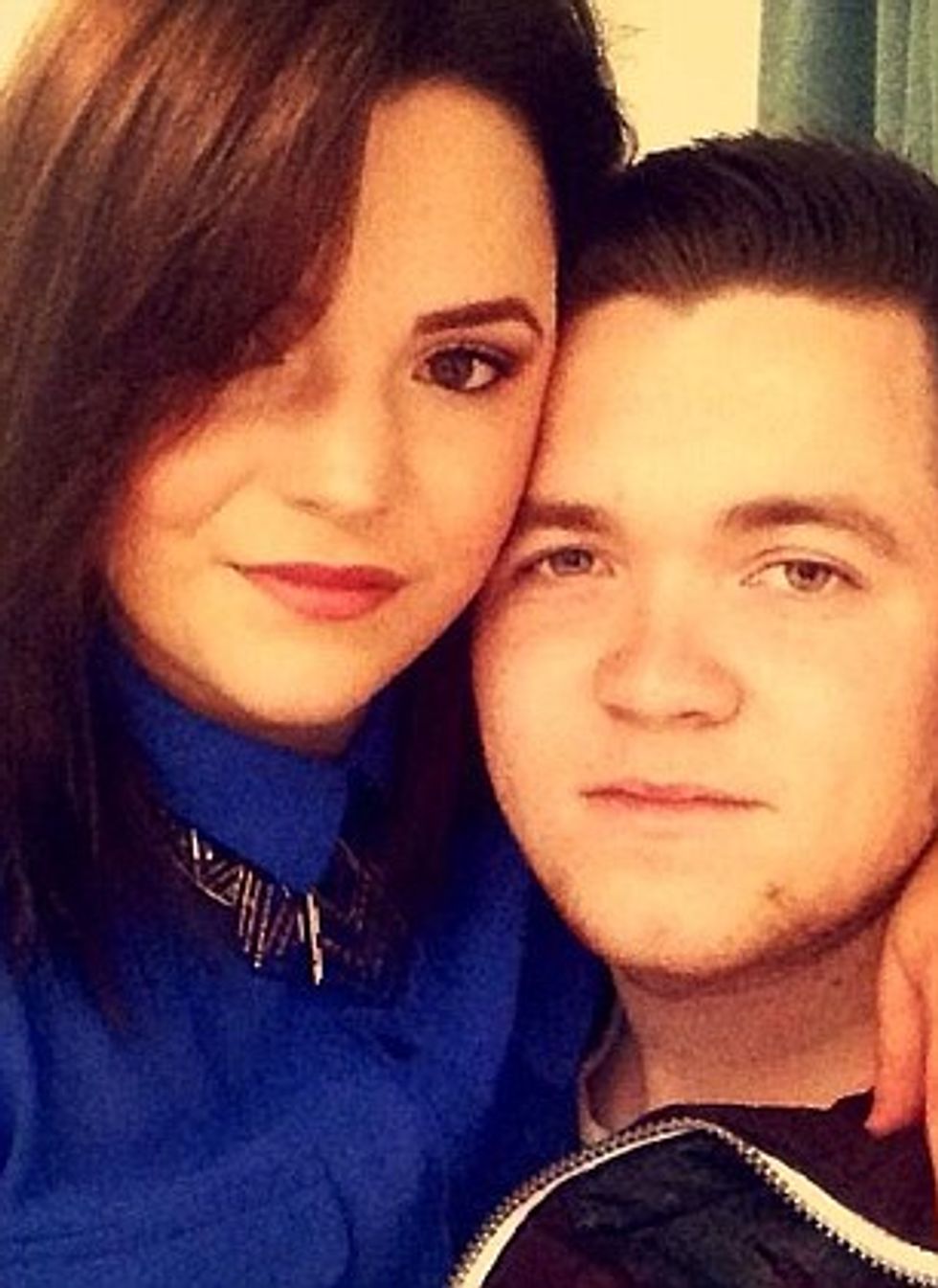 Leah Rogers and Ryan Flanaghan. (Image via Daily Mail)
Take a look at the valuable bear in the video below:
—
Follow Zach Noble (@thezachnoble) on Twitter