She's no match for football players or professional wrestlers – at least not when it comes to eating.
Meet Molly Schuyler. She's only 124 pounds, but she can put away more food in 20 minutes than most people can in a day.
Schuyler, a 35-year-old mother of four, is a competitive eater who gobbled up not one, not two, but three 72-ounce steaks. She also packed away three baked potatoes, three side salads, three rolls and three shrimp cocktails, KVII reported.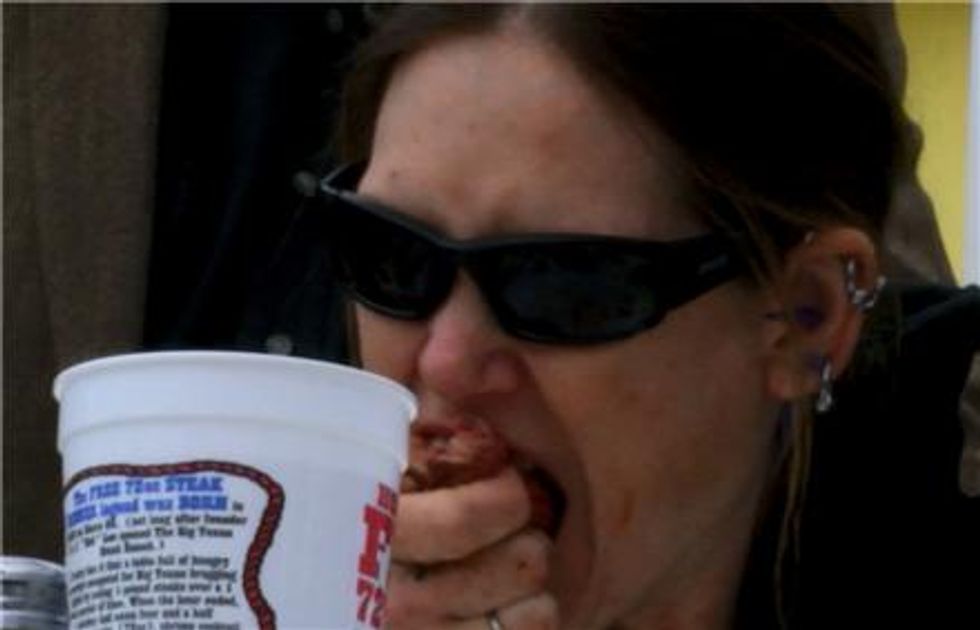 Image source: KVII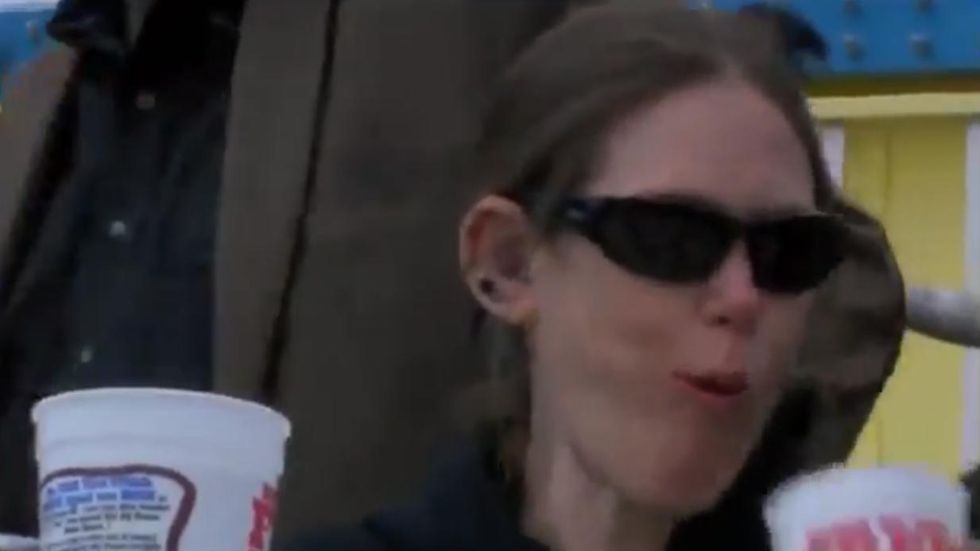 Image source: KVII
It happened at the Texan Steak Ranch in Amarillo, Texas, Sunday. The restaurant is known for its "72-Ounce Challenge," where if any customer can eat just one of the steaks plus all the food that comes with it in less than an hour, their meal is free. If they can't finish it in fewer than 60 minutes, they have to pay $72.
Most of the people who accept the challenge have trouble putting away one. Schuyler ate three.
Restaurant co-owner Bobby Lee said it's something the eating establishment has been doing since 1960 but this is the first time they've actually seen someone pack away so many steaks at once, according to KVII.
Schuyler was up against four other teams consisting of football players, professional wrestlers and two other competitive eaters. But none of them could were even close to being able to eat all the steak that Schuyler did.
Schuyler also beat her own previous record of two 72-ounce steaks. The restaurant awarded her $5,000 for successfully completing the challenge – and then some.
But Schuyler, who lives in Sacramento, California, said she's glad she didn't have to pay for all the food.
"It's free, so I'm pretty happy about that," Schuyler said. "Otherwise it would have cost me about 300 bucks."
KFDA - NewsChannel 10 / Amarillo News, Weather, Sports
(H/T: KVII-TV)
– 
Follow Jon Street (@JonStreet) on Twitter