On the day he was born, Jon Sheptock's parents turned him over to foster care — he had no arms and one of his legs was shorter than the other.
While Sheptock was adopted after six months later and discovered in the years that followed that he could sing, life still wasn't easy by any stretch.
But now at 38, Sheptock is married with three children and sings with his own Christian music ministry.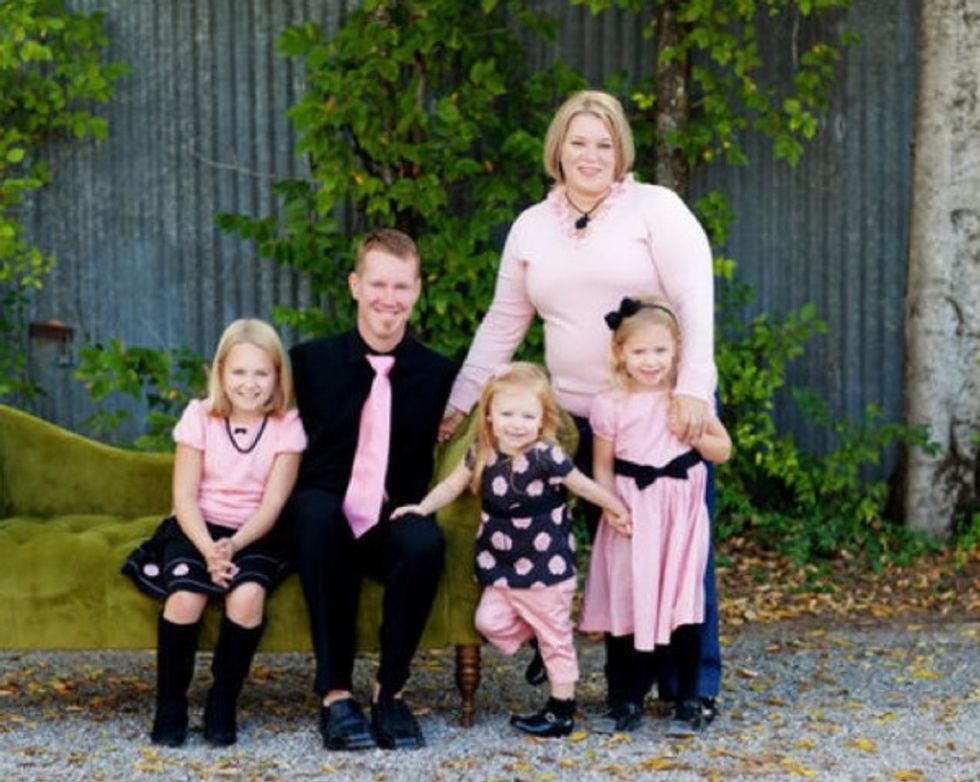 Image source: jonsheptock.com
He's also gotten quite adept at doing everyday tasks — with his feet.
"I brush my teeth, I wash my face, wash my hair, take a shower," Sheptock told KPRC-TV in Houston. "I can change myself. Put on my pants, put on my shirt."
Not surprisingly, the Texan also can drive a car.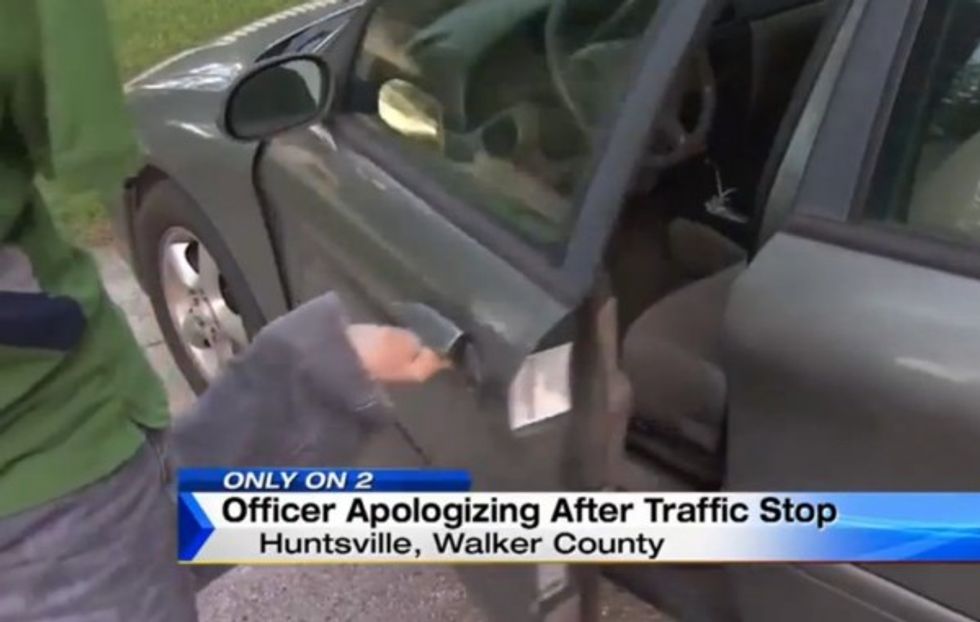 Image source: KPRC-TV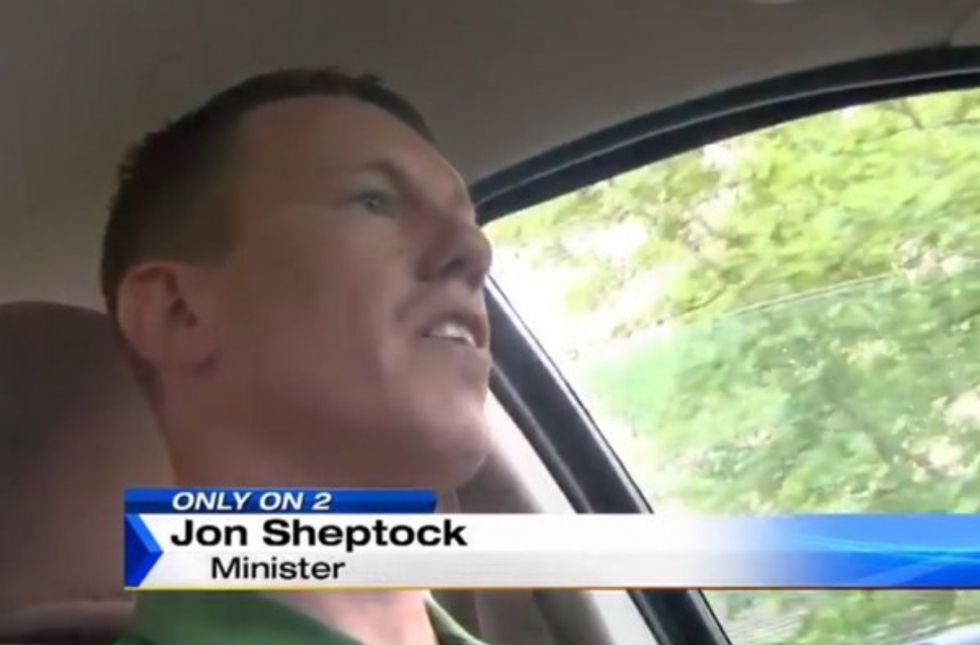 Image source: KPRC-TV
When Sheptock was pulled over last January in Huntsville for an inspection violation, he wasn't at all shocked. But that all changed after he asked the Sam Houston State University officer if he needed to sign the ticket.
"And he said, 'No, I'm just going to put here unable to sign because I don't want you to put your feet on the pen that I'm holding,'" Sheptock recalled to KPRC.
As you might imagine, that didn't sit well with the guy who's known to have belted out the national anthem at numerous local events, including a Houston Texans game.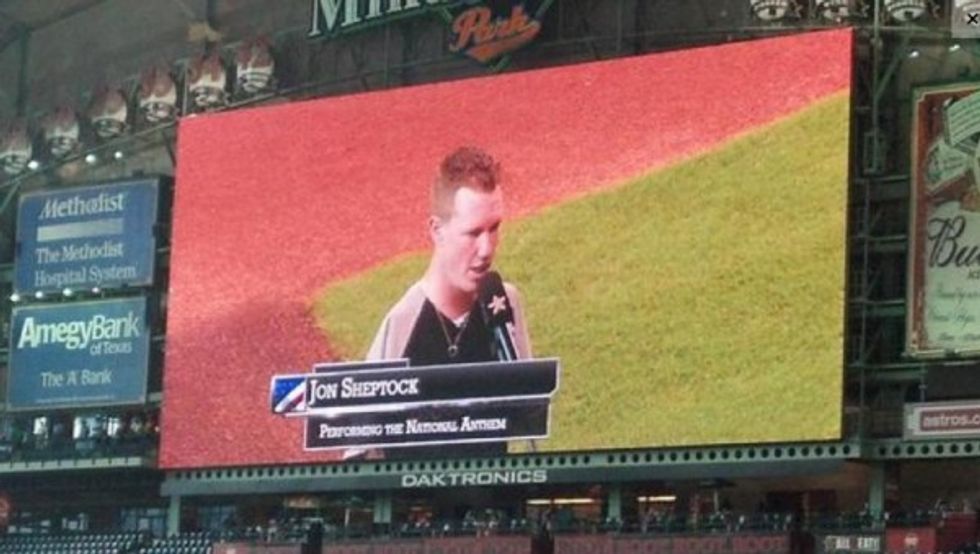 Image source: jonsheptock.com
So Sheptock related the incident to a police supervisor who apologized, KPRC said.
But he hadn't heard from the officer in question.
After three months went by, Sheptock penned a letter to the editor in the Huntsville Item about the incident. Soon after last weekend's post, the officer — who was reprimanded by the department, KPRC said — finally emailed Sheptock an apology.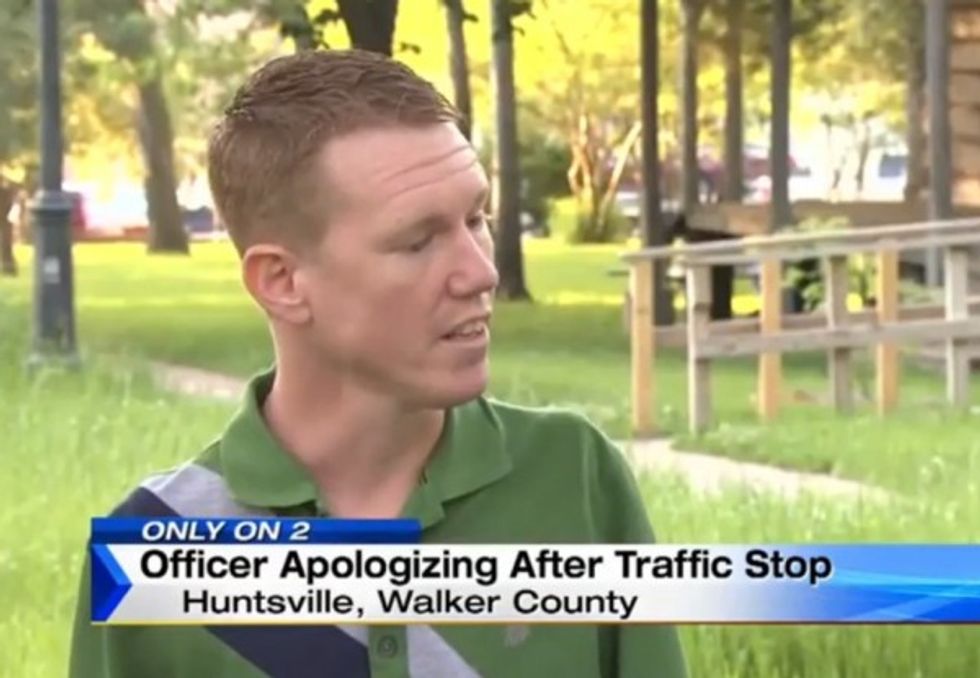 Image source: KPRC-TV
"Everybody knows the quote 'armless guy' who sings in Hunstville," he said, still wondering what took the officer so long. "So it's not very hard for somebody to go ahead and find out who I am."
Sheptock told the station he would like an in-person apology from the officer.
video platformvideo managementvideo solutionsvideo player
—
Follow Dave Urbanski (@DaveVUrbanski) on Twitter