Rep. Trey Gowdy (R-S.C.) on Thursday fired off 136 questions that he said Hillary Clinton needs to answer about her use of a personal email system, just a day after Clinton's lawyer said every question has been asked and answered already.
Gowdy's 10-page letter to Clinton lawyer David Kendall included questions such as when Clinton decided to set up her private email server and who helped, who managed it, whether and how it was protected from hackers, and many questions about how Clinton decided to delete more than 30,000 emails.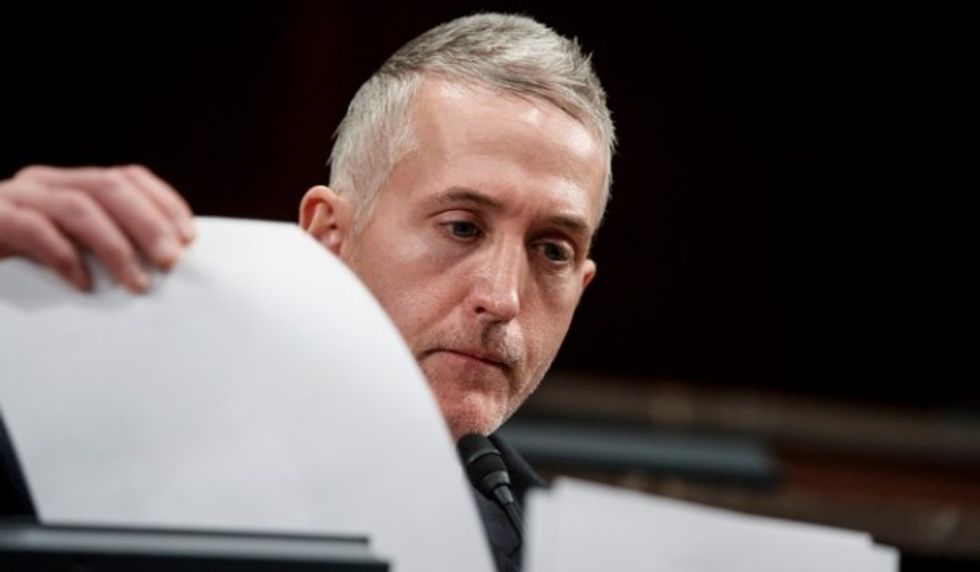 House Select Committee on Benghazi Chairman Trey Gowdy (R-S.C.) fired off 136 unanswered questions about Hillary Clinton's email practice, and suggested a public hearing with Clinton the week of May 18.
The letter also suggested that the committee could interview Clinton in a public hearing about her email practices sometime during the week of May 18. Gowdy initially suggested a private meeting to help protect Clinton's privacy, but Clinton has said she wants a public hearing.
"Unless we hear differently from you, the committee will schedule a public hearing with Secretary Clinton in which to discuss ensuring the public record is complete the week of May 18, 2015, and we look forward to coordinating a day that week convenient for Secretary Clinton," Gowdy wrote.
Gowdy has said he wants a second hearing with Clinton to discuss her reaction to the 2012 attack in Benghazi that left four Americans dead. But he has said he only wants to get to that point if the committee is assured it has the full public record of Clinton's time in office.
"If that hearing results in assurances the public record is indeed complete, the committee will schedule Secretary Clinton's public hearing with respect to the 2012 terrorist attacks in Benghazi no later than June 18, 2015, with specific date being selected after consultations with you," he wrote.
Gowdy and other Republicans have continued to argue that there are still several mysteries to clear up about Clinton's use of personal email, and her decision to delete thousands of emails without consulting anyone.
Read his letter here: