Hybrids are down and SUVs are on the rise?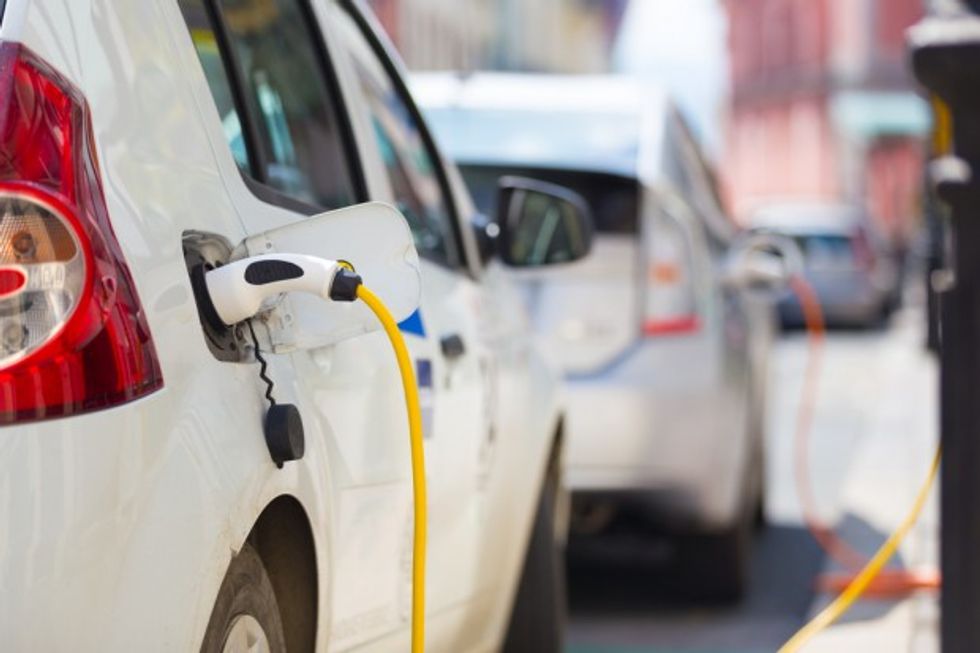 Photo credit: Shutterstock
That's what a new study has found of its analysis of car sales in recent months, and researchers think that lower fuel prices are the driving factor.
"For better or worse, it looks like many hybrid and EV owners are driven more by financial motives rather than a responsibility to the environment," Edmunds.com Director of Industry Analysis Jessica Caldwell said in a statement. "Three years ago, when gas was at near-record highs, it was a lot easier to rationalize the price premiums on alternative fuel vehicles. But with today's gas prices as low as they are, the math just doesn't make a very compelling case."
The car-buying platform reported that 22 percent of people who traded in their hybrid or electric vehicle in 2015 went on to buy a new SUV, when last year the percentage was 18.8 percent and three years ago it was 11.9 percent. Less than half — 45 percent — of hybrid and electric vehicle owners have continued their loyalty to the models that boast fuel savings but often come with a higher sticker price.
Edmunds pointed out that the $2.27 nationwide average for a gallon of gas today is half of what it cost in 2012, which could be driving people to choose models that are not necessarily marketed to save them at the pump.
Overall, Edmunds reported that hybrids and electric vehicles accounted for 2.7 percent of all new car sales in the first quarter of 2015, a drop compared to last year.
Edmunds features a gas mileage savings calculator that lets users calculate the break-even point and see if it's worth it for a customer to switch to a hybrid or electric vehicle.
Earlier this week, Nolan Finley in an editorial for the Detroit News wrote that even with federal tax incentives to purchase a hybrid or electric vehicle, the government failed "to shove Americans" in that direction.
"The electric vehicle short-circuit is another example of the truth that when government tries to pick winners and losers in the marketplace, taxpayers always lose," Finely wrote. 
Genevieve Cullen, president of the Electric Drive Transportation Association, countered.
"Federal policies that reinforce private investments in electric drive transportation have already produced a successful return on taxpayer investment by diversifying our transportation fuel options and reducing our economy vulnerability to global price volatility," she wrote in a letter to the editor. "Consumers now can choose to pass on the pump with hundreds of hybrids and plug-in vehicles on the market. Additional – and not inconsequential – benefits include enhanced competitiveness in global clean energy markets, cleaner air and the foundation of a sustainable transportation sector."
Late last year, the administration's estimate of electric vehicles on the road put them at 725,000 short of the 1 million EVs President Barack Obama said he wanted in the U.S. by 2015. There have also been studies that call the very environmental-saving structure of such vehicles into question.
In December, a study was published in the Proceedings of the National Academy of Sciences that found electric vehicles resulted in more pollutants and smog-related deaths than traditional cars.
"It's kind of hard to beat gasoline," study co-author Julian Marshall told the Associated Press at the time. "A lot of the technologies that we think of as being clean … are not better than gasoline."
—
Front page image via Shutterstock.