Three months ago, the Dover, Delaware, police department's YouTube channel first gained national attention with a video called "Dashcam Confessional." The clip, showing officer Jeff Davis singing along with Taylor Swift's smash, "Shake It Off" earned more than 33 million hits.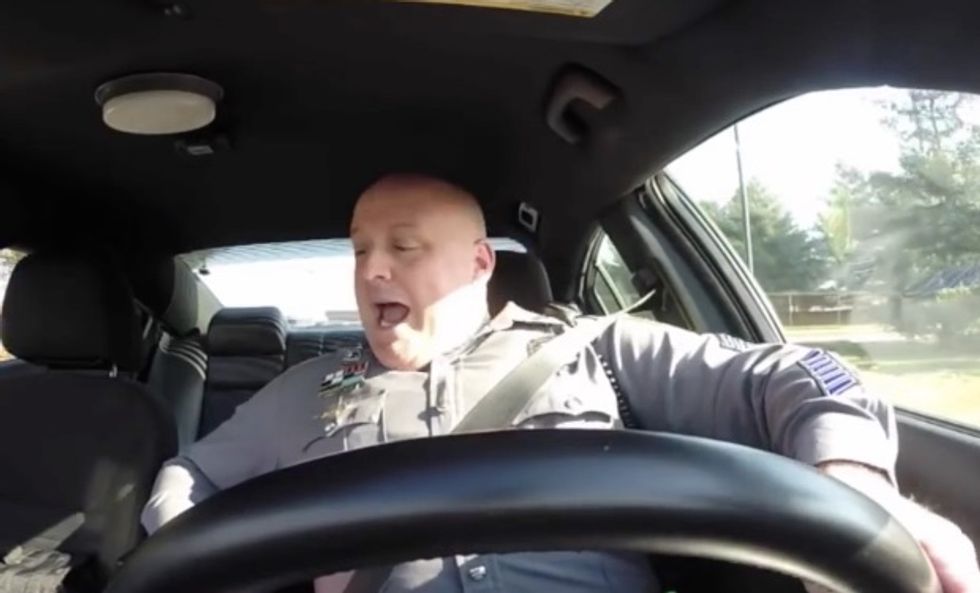 Image source: YouTube
On Monday, the Dover police leaked a sneak preview of the follow up to Davis' viral smash. Yesterday, they released the full video of something called, "Dover Police Dashcam Confessional, #DashCamDuet."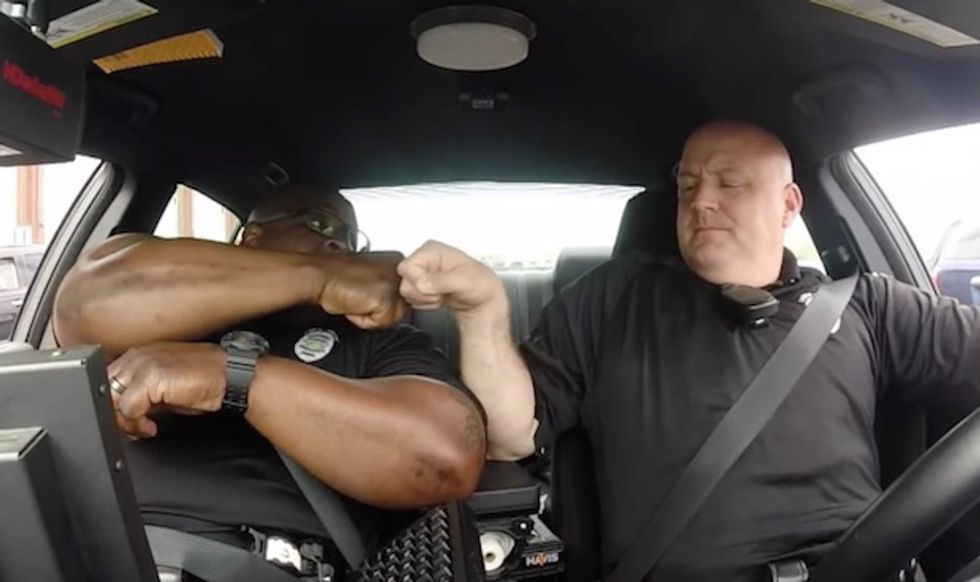 Image source: YouTube
In the sequel, Davis returns, joined by fellow officer Demetrius Stevenson. The pair performs a ten-song medley that kicks off with a reprise of "Shake It Off."
Enjoy:
__
Follow Mike Opelka (@Stuntbrain) on Twitter.