On Saturday's edition of "Pure Opelka" on TheBlaze Radio, Debbie Lee, the mother of the first Navy SEAL killed in Iraq back in 2006, shared the story of the apology she received this week from the chairman of the Joint Chiefs of Staff, Gen. Martin Dempsey, after her blistering "open letter" appeared on TheBlaze and other news outlets.
Dempsey personally apologized to Lee for comments he made during a press briefing about the battle for Ramadi.

Image source: America's Might Warriors
During the emotional interview, Lee talked about the day she received the call about her son Marc's death.
"I had no choice with the news that was given to me on August 2 of 2006," she said. "But I did have a choice how I responded, and you know, I chose to put on Marc's boots, pick up his weapon and stay in the fight for those who have paid such a dear price for the freedoms we enjoy each and every day — and I am honored to do it."
Staying "in the fight" refers to Lee's work with a non-profit foundation called America's Mighty Warriors. The organization works to help families (spouses, children, parents, etc.) deal with the pain of losing a family member in service to America.
Lee spoke about her son and her work, focusing on an upcoming event the foundation is holding over the coming Mother's Day weekend.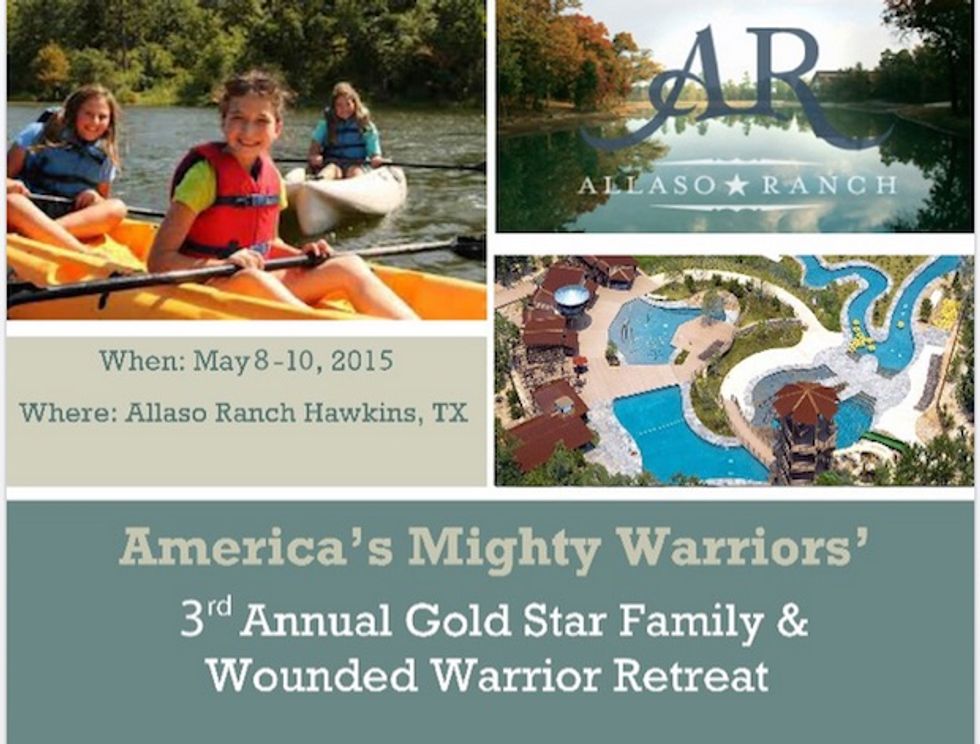 Image source: America's Might Warriors
Lee noted the retreat still has room for a few more "Gold Star" families and encouraged anyone interested in attending to reach out to the foundation through the website.
Listen to the entire interview with Debbie Lee here.
For more information on America's Mighty Warriors and how you can get involved or help, visit the site.
__
Follow Mike Opelka (@Stuntbrain) on Twitter.