Story by the Associated Press; curated by Dave Urbanski
WASHINGTON (AP) — The United States is sending a disaster response team and $1 million in aid to Nepal following a devastating earthquake that shook three countries.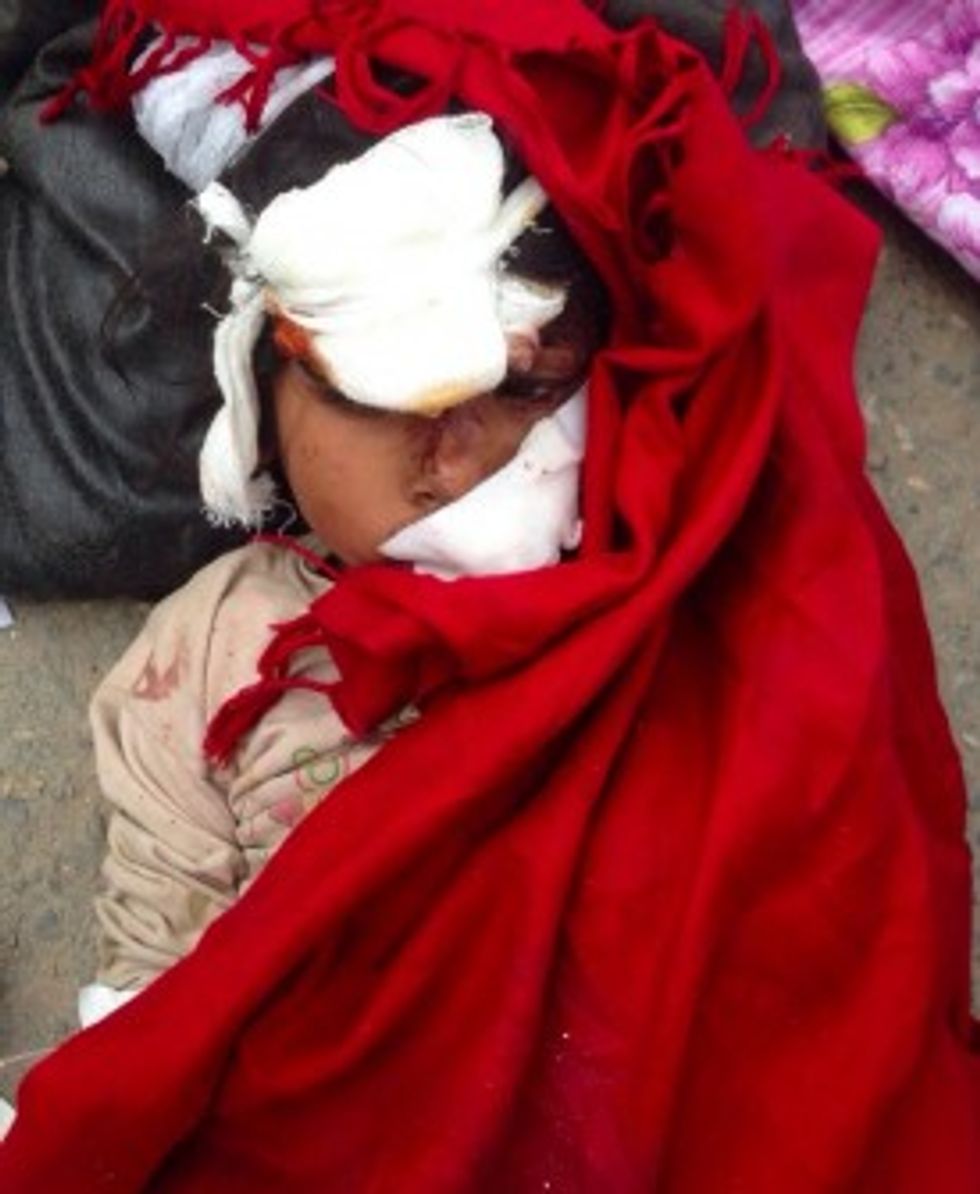 An injured child lies on the ground outside the Medicare Hospital in Kathmandu, Nepal, Saturday, April 25, 2015. (Image source: AP/Niranjan Shrestha)
The White House and Secretary of State John Kerry are offering condolences along with pledging the support.
The magnitude 7.8 earthquake outside the capital Kathmandu killed more than 1,000 people in Nepal, India and Bangladesh. It also toppled buildings and triggered an avalanche on Mount Everest.
Kerry says in a statement that the United States stands with the people of Nepal and sends heartfelt sympathies.
He says USAID is preparing to deploy the disaster assistance response team and is activating an urban search and rescue team.
National Security Council spokeswoman Bernadette Meehan says the U.S. stands ready to provide further assistance in the region.
—
Follow Dave Urbanski (@DaveVUrbanski) on Twitter