On a flight from Denver to Salt Lake City earlier this week, Chad Hurst said he ordered a young man with a skateboard to stop using foul language. Being reprimanded apparently didn't sit well with the skateboarder as the two were still going back and forth after the flight.
As they walked through Salt Lake City International Airport, the frustrated younger man can be seen on surveillance video throwing an unexpected punch to Hurst's stomach.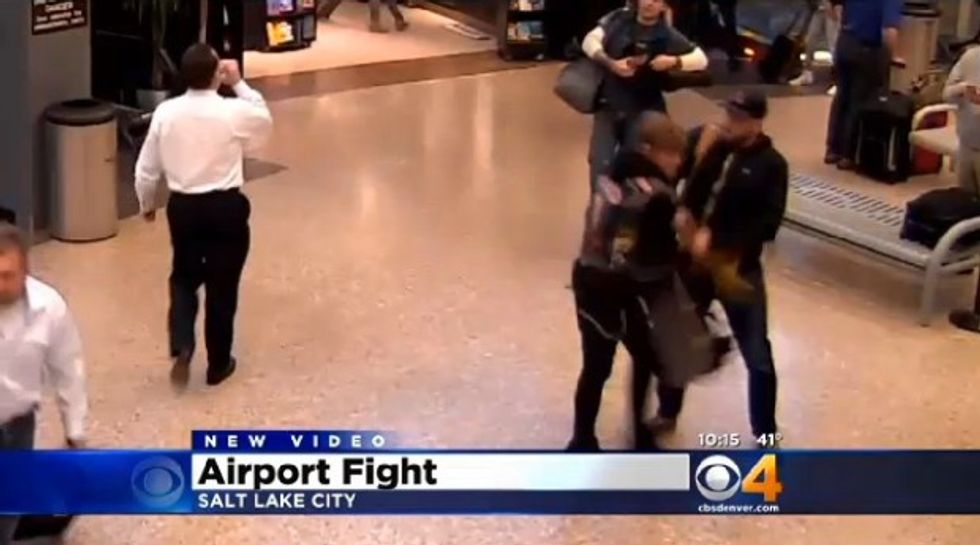 Screengrab via CBS Denver
Moments later, the attacker was on the ground.
Hurst is actually a former corrections officer who was trained to deal with such a situation.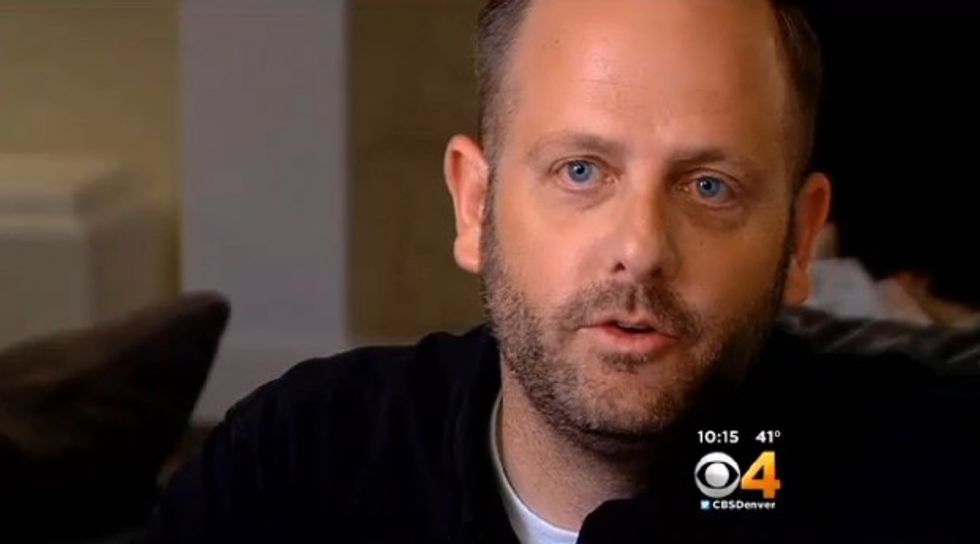 (Screengrab via CBS Denver)
"In a former life I was a corrections officer about 10 years ago and my training was to never punch back. It was to control the situation and to take the person down," Hurst told CBS Denver.
Luckily, a police officer was nearby and arrested the man on charges of assault and public intoxication.
Watch the video below:
---