Two children in Los Angeles made a horrific discovery Saturday while playing in their backyard just before church.
They found a dismembered leg of an infant believed to have been only a couple of days old, the Los Angeles County Sheriff's Department said.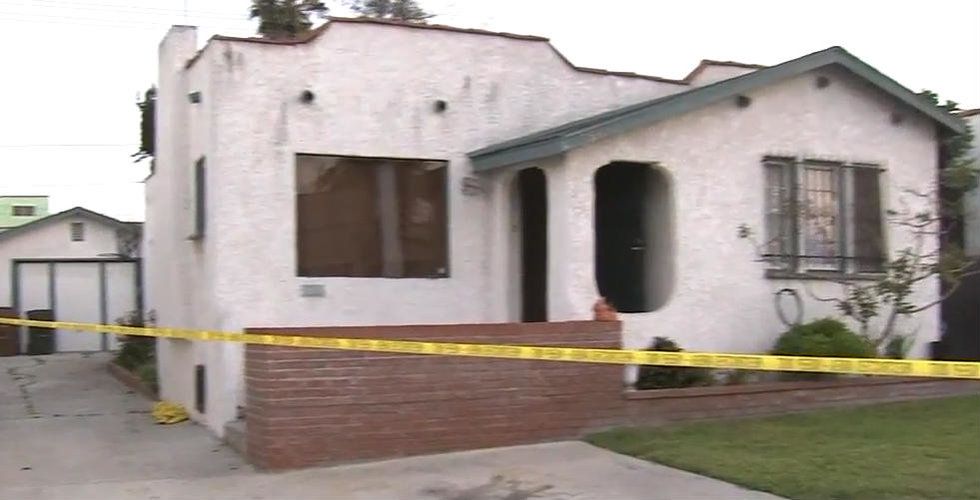 Image source: KFSN-TV
Nine-year-old Brittany Placencia and a 5-year-old child were playing with their dog when they said it started sniffing a ball that turned out to be next to the dismembered body part, KFSN-TV reported. The leg was so small that the girl's mother, who did not want to be identified, first thought it was a chicken leg.
After the children found the leg, investigators called to the scene later discovered a baby's head. The parts were reportedly found in both the back yard and the front yard of the house, both of which are fenced in.
Police said "significant portions" of the body are still missing so they do not yet know the identity of the deceased infant. L.A. County Sheriff's Deputy Amber Smith said officials also do not know how the dismembered parts were dumped and did not specify when they may have been left.
Residents expressed utter horror at the situation.
"How can they do that? It's a baby. It's unbelievable," Ursula Mancia told KFSN.
Residents were also being urged to go through their own yards and trashcans for any "suspicious items," including other body parts that may have also been dumped. Investigators said they are also looking to question any women who were recently pregnant but have no baby.
The sheriff's department was asking people who may know more to contact homicide detectives.
(H/T: KTLA)
–
Follow Jon Street (@JonStreet) on Twitter