Rand Paul's 2016 presidential campaign just picked up the endorsement of a young conservative YouTube star, CJ Pearson.
Pearson, is the 12-year-old conservative political commentator who first gained national attention with a viral video asking "President Obama, do you really love America?"
Two weeks ago, Pearson's video declaring "Al Sharpton; you are the problem!" appeared on TheBlaze.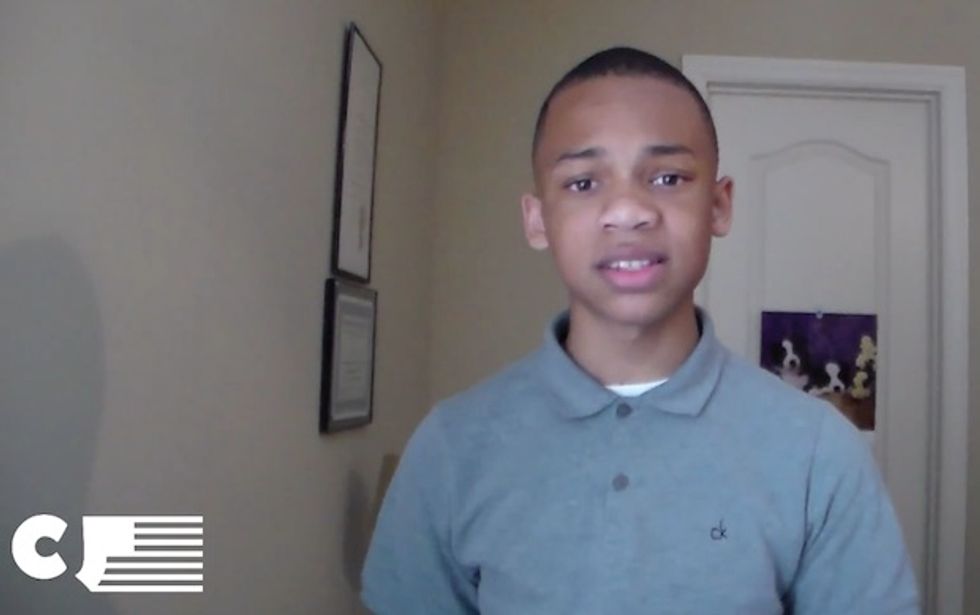 Image source: YouTube
Monday, Pearson released a new video (complete with a puppy calendar on the door behind him), endorsing Rand Paul for President. In the 2:15 clip, the pre-teen pundit explained why he has thrown his support behind Paul, "I love liberty and I respect the Constitution, and I believe it is past due for the American people to elect a president who not only cares about the Constitution but will do everything in his power to defend it."
Speaking passionately about the GOP's need to "grow the base" of the party, Pearson talked about reaching out to voters who have not voted for a Republican and selling them on the "values of conservatism," adding, "Rand Paul is the only candidate that can do that."
TheBlaze reached out to Rand Paul's office for a reaction to the endorsement. After seeing the video, Paul's people sent the following statement, "Senator Paul has made it a mission to bring the youth into the GOP tent. CJ is a good example of how Liberty transcends age."
__
Follow Mike Opelka (@Stuntbrain) on Twitter.