CNN anchor Brooke Baldwin came under a flurry of criticism on Tuesday after she linked instances of alleged police brutality to military veterans who come home from war, become police officers and remain "ready to do battle."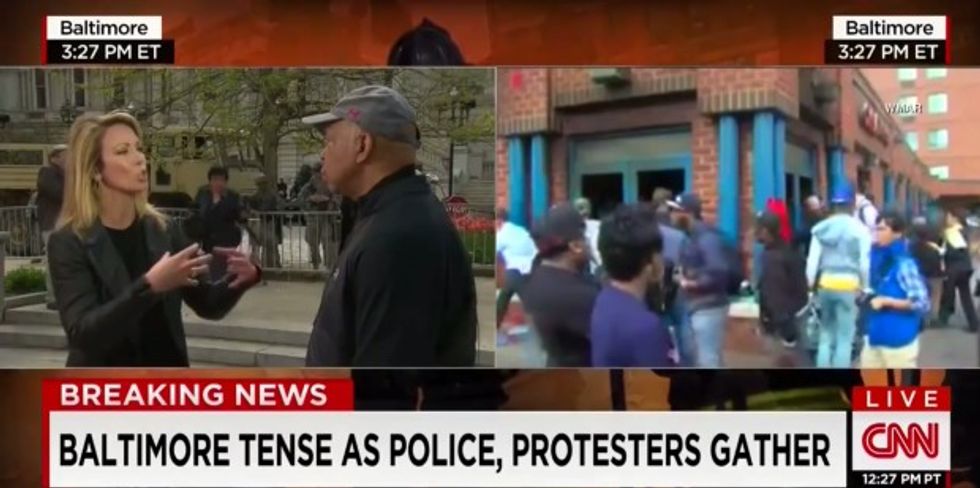 (CNN)
"A lot of these young people — and I love our nation's veterans — but some of them are coming back from war, they don't know the communities and they're ready to do battle," Baldwin said.
Rep. Elijah Cummings (D-Md.) agreed with Baldwin, saying they "definitely" need better training and recruitment.
"That's why I've been asking DOJ to come in and do a pattern and practice investigation," the lawmaker added. "We really need to look at our police department from top to bottom and from bottom to top to figure out exactly what is being done."
Watch the CNN segment below:
As Twitchy documented, the backlash over Baldwin's assertion was immediate and severe.
Baldwin later attempted to clarify her comments on Twitter:
Folks. Please don't misunderstand me. Dear friends/family of mine are veterans. I was repeating a concern vocalized to me lately. That's it.
— Brooke Baldwin (@BrookeBCNN) April 28, 2015
---