Police in East Point, Georgia, arrested a woman for allegedly threatening to murder "white" officers using the alias Tiffany Milan.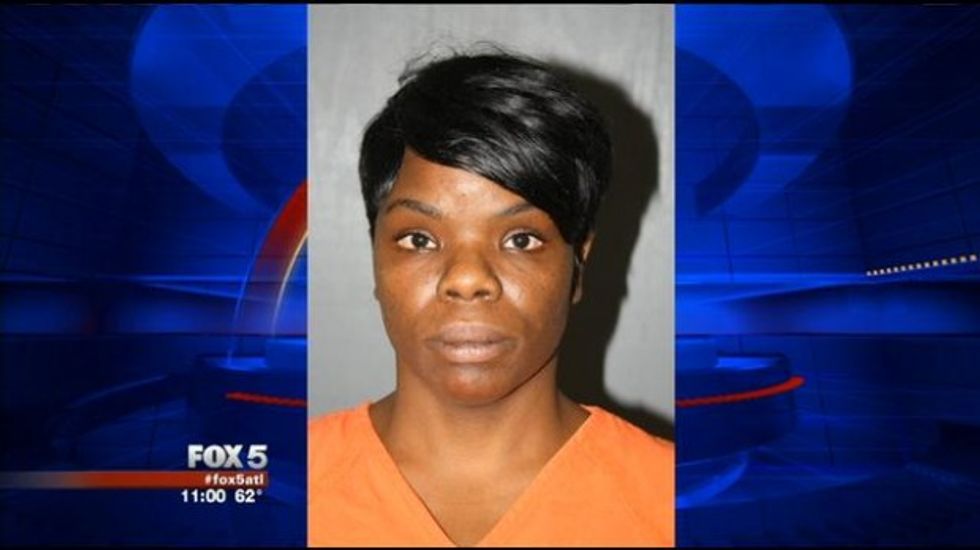 Ebony Monique Dickens (WAGA-TV)
The woman, identified as Ebony Monique Dickens, reportedly penned a Facebook post asserting that "all black ppl should rise up and shoot at every white cop in the nation starting now." Police reportedly released the online post to WAGA-TV.
The woman later added, "I thought about shooting every white cop I see in the head until I'm caught by the police or killed by them. Ha!!!! I think I can pull it off. Might kill a (sic) least 15 tomorrow. I'm plotting now," according to police.
Dickens has been charged with making online terroristic threats and a judge ordered all her social media accounts be suspended.
However, the incident remains under investigation by local police, the FBI joint terrorism task force and the Georgia Bureau of Investigation.
More from WAGA-TV:
Atlanta News, Weather, Traffic, and Sports | FOX 5
---