A 35-year-old Hawaii man flying a drone at a national park was struck with a Taser and arrested by a national park ranger Saturday, all in front of the man's family, including his young daughter.
Park authorities defended the action as being necessary to keep the hundreds of other visitors safe. The National Park Service has banned drones at U.S. national parks.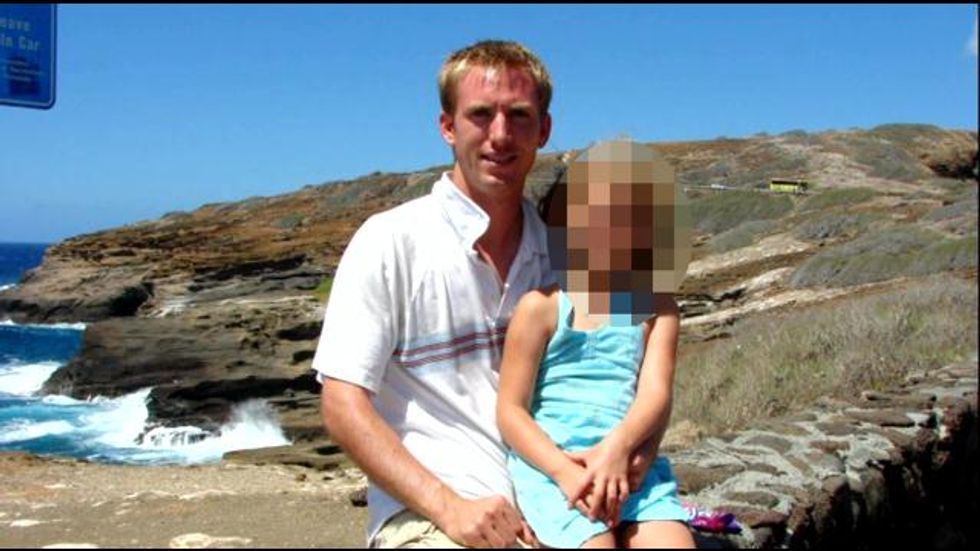 Image source: KHNL-TV
Travis Ray Sanders was visiting Hawai'i Volcanoes National Park with his family to watch the rising lava lake and brought along his drone to try to catch the spectacle from a bird's eye view. But when he launched it into the air, a park ranger confronted him.
"A guy approached me in the dark and said, 'Bring it down!' and he was very angry," Sanders told KHNL-TV. He said the man asked Sanders for his ID, but Sanders said he didn't know the man worked there.
"I had no idea he was a ranger. He sounded very angry, confrontational – like he wanted to fight – and I didn't really want to stick around for it so I just told him, 'I don't have ID and I'm leaving," Sanders said.
But it didn't end there. Sanders said the park ranger continued after him and when Sanders didn't comply, the ranger used a Taser to force him to the ground, near a 500-foot drop, according to the Associated Press reported.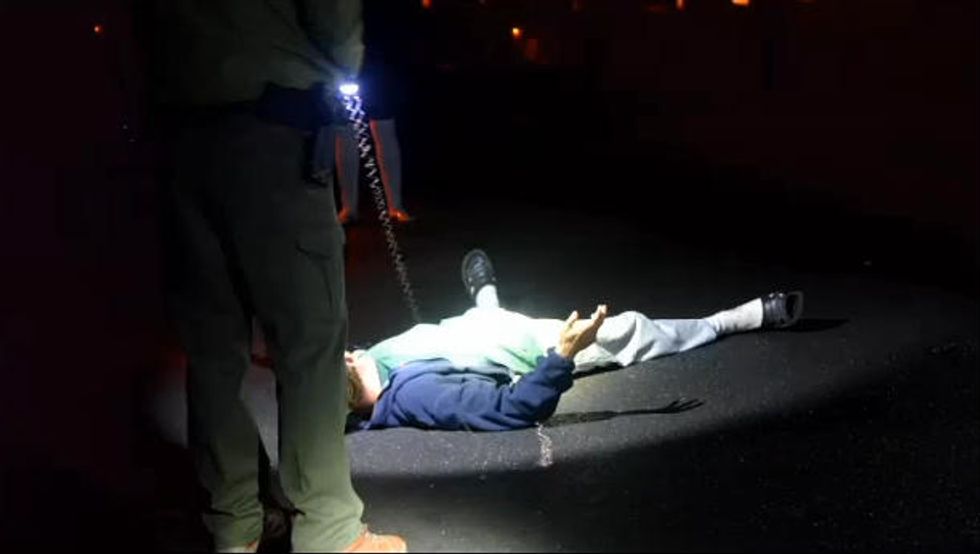 Image source: KHNL-TV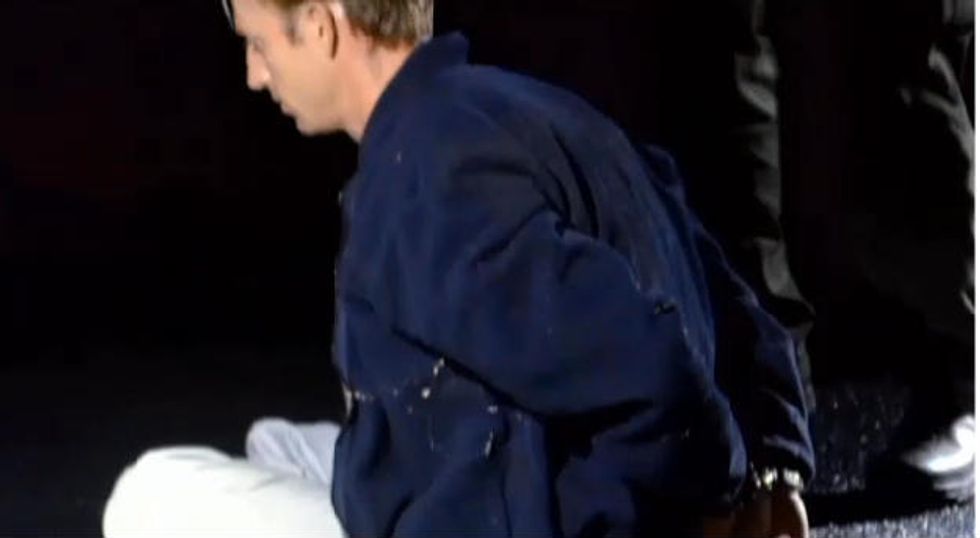 Image source: KHNL-TV
Sanders said he blacked out and doesn't remember hitting the ground, but several people who witnessed the confrontation told KHNL they thought the ranger's use of force was excessive and unnecessary. Sanders noted his daughter was among the people who saw the whole thing.
"My daughter was crying. She was screaming, 'Leave him alone! I hate you!' and she started going after the park ranger guy," Sanders recalled.
He said a bunch of people kept shouting to tell him they were getting it all video, but the ranger wasn't deterred by the cameras. Sanders said the ranger kept threatening to use the Taser on him again until he finally said, "OK, OK. I'm not moving. I'm not getting up. I'm not resisting you."
Hawai'i Volcanoes National Park spokeswoman Jessica Ferracane defended the ranger's actions, but said a park investigation is ongoing.
"Apparently the suspect was very unpredictable and very unruly and the National Park Service ranger was really unclear what his next actions would be and needed to stop this individual," Ferracane said.
Ferracane emphasized that it's illegal to fly a drone in all 407 U.S. national parks for the protection of visitors and resources as well as for visitor enjoyment. She told the Hawaii Tribune-Herald he could face as many as five years in prison and a $5,000 fine if convicted.
Sanders said the ranger's decision to deploy a Taser was still uncalled for, given the circumstances.
"I did stop when he asked me to. But if he had politely talked to me about it we could have had a conversation. But instead it was shouting and demands as if there was some kind of a terrorist event going on like my toy was toting missiles or something. Just totally uncalled for," Sanders said.
Sanders was released on bond Sunday.
Follow Jon Street (@JonStreet) on Twitter