A rumor that Freddie Gray underwent spinal surgery shortly before he died while in police custody is gaining steam online — but the claim doesn't appear to be rooted in truth.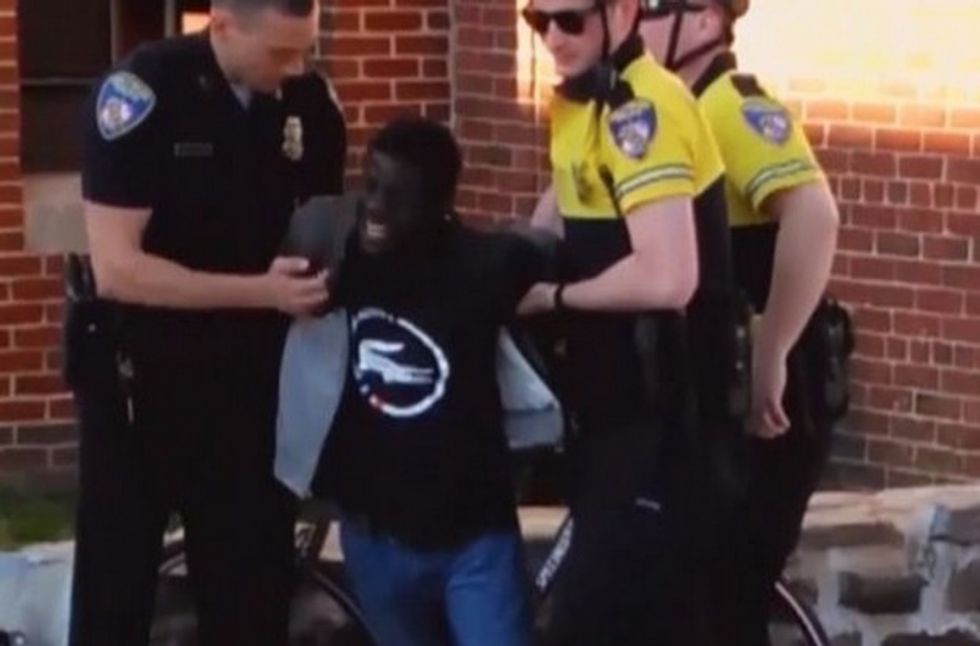 (WUSA-TV)
Citing unnamed "sources," The Fourth Estate blog first claimed that "Freddie Gray received spinal and neck surgery a week before he was arrested, and was allegedly receiving a large structured settlement from Allstate Insurance" as the result of a car accident.
The rumor cites court records that show Gray alleged a "work injury, medical malpractice and auto accident" in a lawsuit filed in Howard County. However, the lawsuit is actually based on claims that Gray and his sister were exposed to lead paint and suffered harm, according to the Baltimore Sun.
Here's the background on the lawsuit from the report:
Paperwork was filed in December allowing Gray and his sister, Fredericka to each collect an $18,000 payment from Peachtree Settlement Funding, records show. In exchange, Peachtree would have received a $108,439 annuity that was scheduled to be paid in $602 monthly installments between 2024 and 2039.

In her documents, Fredericka Gray checked "other" when asked to describe the type of accident. She also said that the date of the accident was "94/99" and that she was a minor when the case was settled.

In his documents, Freddie Gray checked "work injury, medical malpractice and auto accident" as the type of accident. When asked to explain, he also wrote something that is unreadable. He also wrote something unreadable when asked if he was a minor when the case was settled.
On April 2, a judge dismissed the lawsuit when both Gray and his sister failed to appear in court. An attorney representing the Gray family also confirmed to the Baltimore Sun that the case was linked to the lead paint lawsuit.
While it's theoretically possible that Gray could have undergone spine surgery unrelated to the lawsuit, there doesn't appear to be any credible evidence supporting the claim.
Gray's death in police custody has sparked riots and unrest in Baltimore as questions about what exactly happened on April 18 remain unanswered.
---