"They're coming!"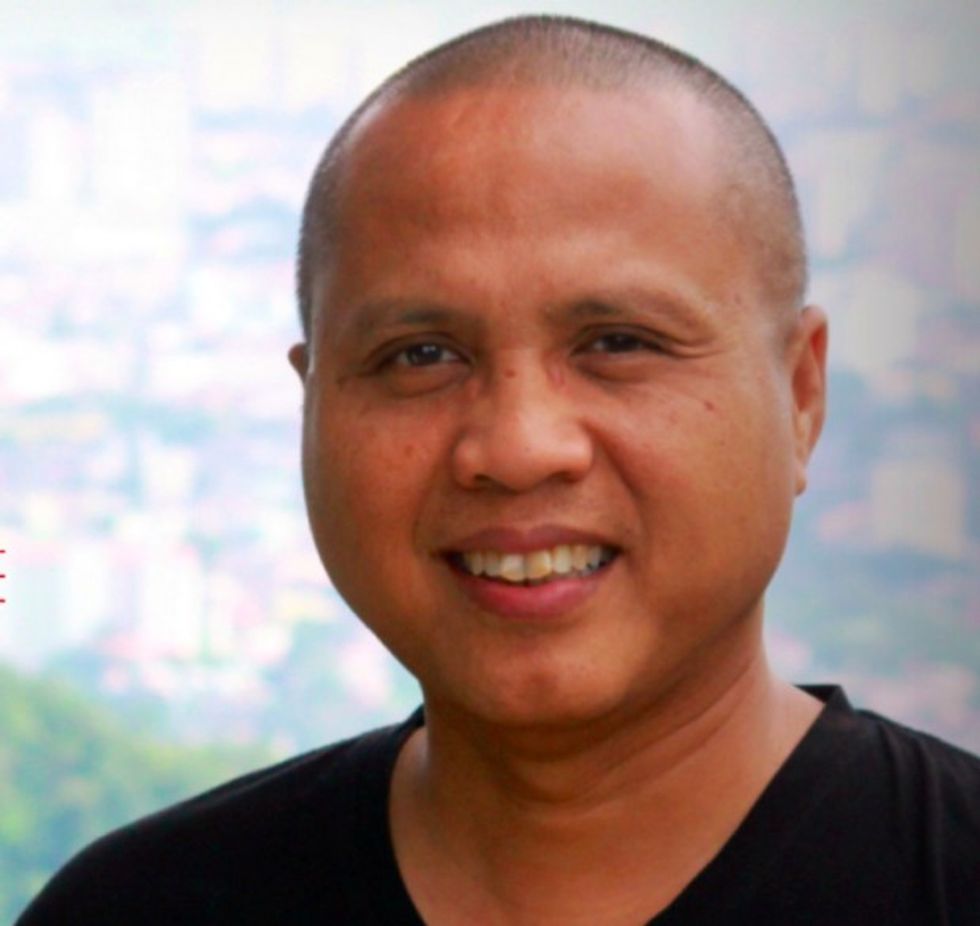 Pastor Paulus Wiranto (Kevin Scott)
The frantic voice on the other end of the telephone told Pastor Paulus Wiratno that he didn't have much time to flee the campus of his Indonesian Bible school, leaving him scrambling to gather his family and students before the angry mobs arrived.
Wiratno, his wife, their two daughters and 120 Bible students students quickly fled the grounds and ran into the forest just before militants set their campus ablaze; they were on the move for miles until they were certain that they were safe from the strife.
But when Wiratno and the others finally stopped to rest, he realized something: his daughter and the student who was carrying her through the woods were missing.
The worried father quickly set out to search for them, and was relieved to discover them bloody and bruised — but  alive — near a river bank.
The pastor learned an important lesson about life and God's love that day: "It's bad to be lost, but it's worse when someone you love is lost," according to an account of his story that was written by American businessman Kevin Scott.
The mob incident, which unfolded in 1999, was a casualty of Indonesia's War on Ambon Island, a sectarian battle between Muslims and Christians that put Bible schools and churches like Wiratno's at great risk.
In the end, the pastor, his family and the students survived unharmed, but the experience ended up having a profound impact on Wiranto, bringing him even much closer to his Christian faith.
This wasn't his first — and it most certainly wouldn't be his last — hardship, as Wiratno shares his life and ministry experiences in "The Lepers' Lessons," a new book he co-authored with Scott.
"I had very bad experiences in life," Wiratno recently told TheBlaze, detailing some additional past challenges — battles that left him with so many death-defying close calls that he found himself wondering, "Why am I still here?"
Wiratno grew up in Indonesia, a nation with one of the world's biggest Islamic populations, and was the grandson of a Muslim imam, thus his conversion to Christianity wasn't quite welcomed by his loved ones.
"He was raised Muslim and when he went to high school he lived with a Christian family and they would keep inviting him to church," Scott recently told TheBlaze of his co-author. "He would hear every night the mom praying for him and ended up becoming a Christian — and his family disowned him."
But that rejection didn't dissuade Wiratno from his faith, nor did it prevent him from discovering — through a series of challenges and life struggles — what he believes was God's plan for his life.
He experienced a transformational turning point in 1997, just two years before his Bible school was violently attacked. At the time, Wiratno heard a scriptural narrative from 2 King 7 that he says deeply transformed his life, teaching him that every individual has purpose.
It's a story and a biblical narrative that he now also shares with audiences in the U.S. and abroad.
"I was in Indonesia and I was running the Bible school [in 1997] and then I was invited to come to Australia to see my friend, and that was the time that I heard a preacher teaching that story," Wiratno said. "That changed my perspective in life, and that was the beginning when I used that story to share with people."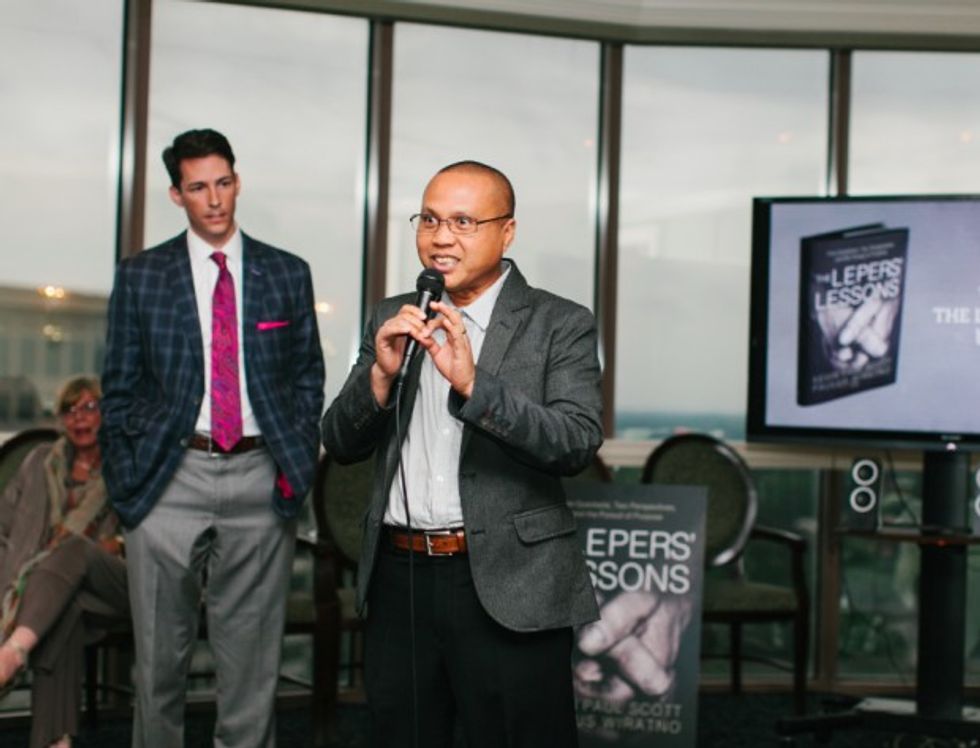 Pastor Paulus Wiratno speaking with businessman Kevin Scott (Kevin Scott)
Scott, who also credited the Bible story as well as Wiratno's own testimony as profoundly impacting his own life, summarized the scriptural narrative in 2 Kings 7 by explaining that it centers on four lepers who are outside of the walls of the ancient city of Samaria, which was experiencing a famine at the time.
The lepers realize that their options for survival are severely limited. If they stay outside of the city, they will have no food and will die, but if they go in, they face the ravages of the famine.
That's when they make the dramatic decision to turn themselves over to the the Arameans, but when they reach their camp, they find it empty. According to the biblical account, God had caused the Arameans to flee, leaving behind food, water and resources.
Scott, who called it a "David and Goliath story," said that the four lepers ended up sharing the wealth, food and water and "saving the lives of everyone in famine in their city." Despite their social standing, the men ended up having a larger purpose.
That lesson was so powerful that it immediately led Wiratno to look even deeper at his faith and his own purpose in life. The story caused him to reflect and to begin an effort to help save children's lives. He has since opened up 13 orphanages that currently serve 283 kids.
Scott and Wiratno used their experiences as well as the narrative in 2 Kings 7 in crafting "The Lepers' Lessons" to help inspire others to look behind themselves to appeal to God and find their purpose.  
They wrote the book with the realization in mind that all people, regardless of where they live in the world, are all on a search for meaning.
"He's from Indonesia and I'm from the U.S. [and] wherever you go, whoever you meet, there are people looking fur purpose in life," Scott said. "The book uses the narrative from the Old Testament about four lepers to talk about questions they instinctively ask themselves."
It was Wiratno's amazing back story filled with massive struggle, love, compassion and overcoming the odds that resonated with Scott when the two first met in Bali a few years ago.
At the time, Scott was working with a program that took American college students on trips abroad to do service work.
"We were headed to Australia to speak to students about leadership and ended up having a stopover in Bali for a week," he said. "I was there for fun, but somebody told me that I should meet Paulus."  
So, the two got together, with Scott listening intently to Wiratno's story and visiting one of his orphanages, hit it off — and the rest is history.
"[I heard his] remarkable story and how they are bringing hope to a place that sometimes doesn't have so much hope," Scott recalled.
That story resonated with Scott, with the two meeting up again during Paulus' trips to the United States, where the Indonesian preacher would share his testimony along with that overlooked story in 2 Kings 7 about the lepers.
And when Wiratno shared it, Scott said that he noticed something profound happening to audiences.
"Paulus, when he would come to the states, this was the sermon he would give, and I would watch it change peoples lives," Scott said. "Whether it's a student or a retired executive [who's] worth hundreds of millions of dollars because they were all seeking significance … the biblical story combined with Paulus' remarkable story is just inspiring."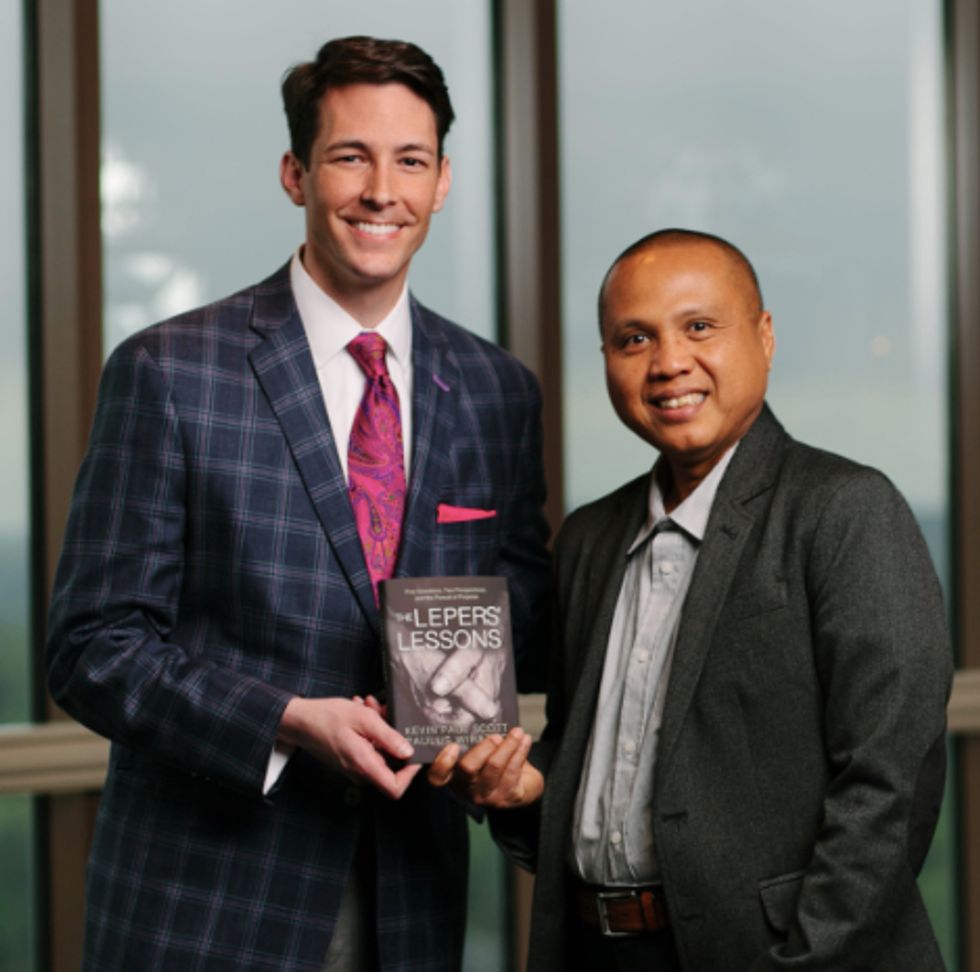 Pastor Paulus Wiratno and businessman Kevin Scott (Kevin Scott)
Scott said that he and Wiratno decided to team up to write the book in an effort to inspire people to find a "rich, deep grasp of ... true purpose," as they realized the challenges that Christians in some parts of the world face today.
"It was inspiring and challenging to go somewhere where they face persecution and threats of death before," Scott said. "But they are actively living out their faith and trying to reach the people who have tried to kill them before."
Wiratno, who also struggled through stage 3 sinus cancer and went into remission in 2005, said that he's devoting his life to rescue others, as he hopes to continue sharing the joy he has personally experienced. Both men say that they want to use their lives to bless others.  
--
Front page image via Shutterstock.com.