A radio DJ in Pittsburgh was suspended this week after publishing an Instagram post documenting the arrest record of Freddie Gray.
"He was pretty busy before he was unjustly killed at the hands of Baltimore PD," WAMO-AM host Mike Jax wrote for a caption on the now-deleted image.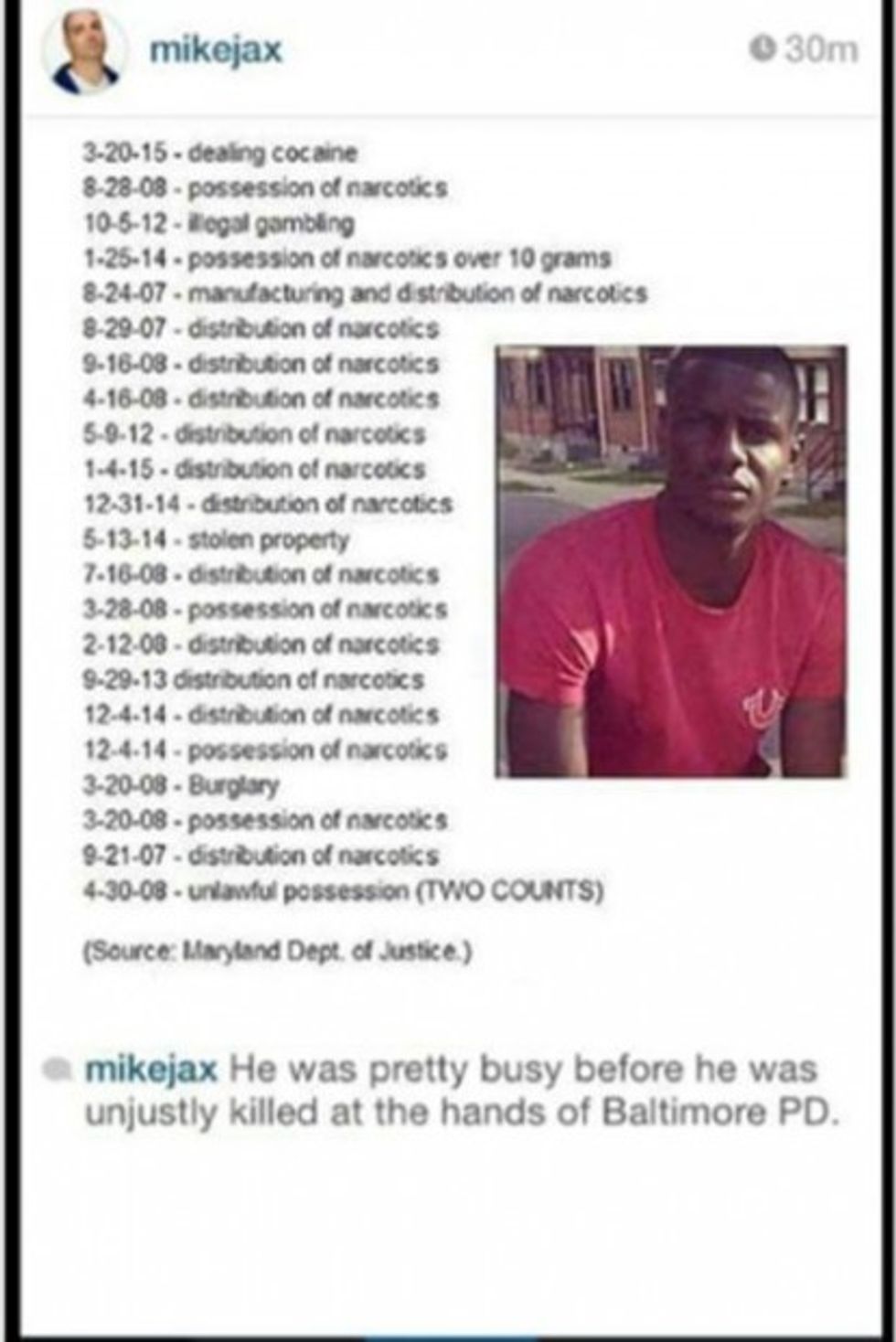 Image source: Instagram via KDKA-TV
He was suspended from work Wednesday.
"We are dedicated to presenting journalistic integrity as well as being sensitive to our listeners and their concerns. WAMO 100 does not share the views or condone the comments expressed on a WAMO 100 personal social media page," the radio station's general manager said, according to KDKA-TV.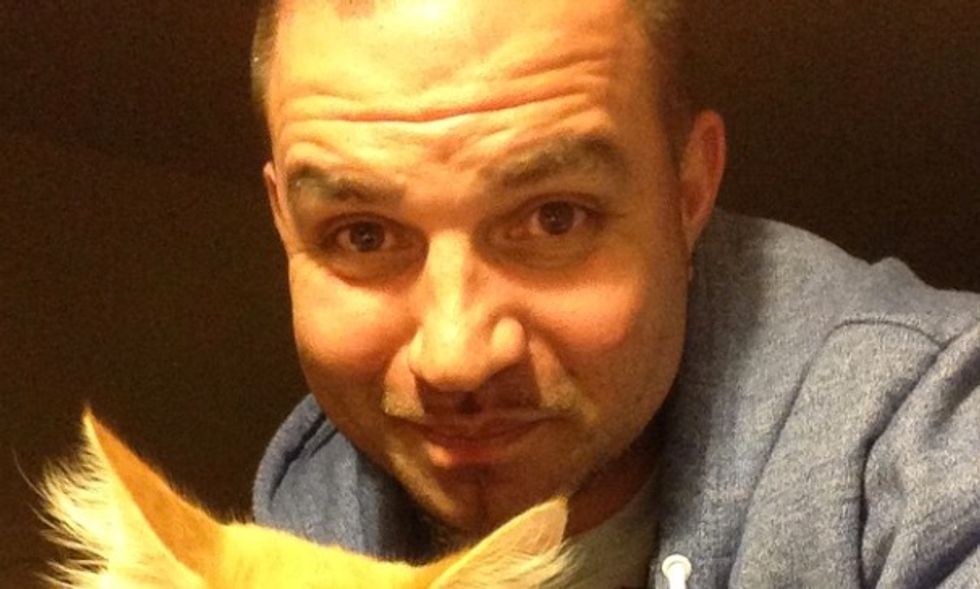 Radio host Mike Jax. (Image source: Instagram)
Gray's mysterious death in police custody ignited riots in Baltimore and protests around the nation this week. Protesters suspect his death was the result of police abuse. An official report, however, has yet to be released to the public.
Jax later apologized for the post.
"I'd like to apologize for my previous post. My intention was not to justify Freddie Gray's death. It was to highlight that his arrest record DOES NOT justify his death. I'm sorry I was not more clear," he wrote on Instagram.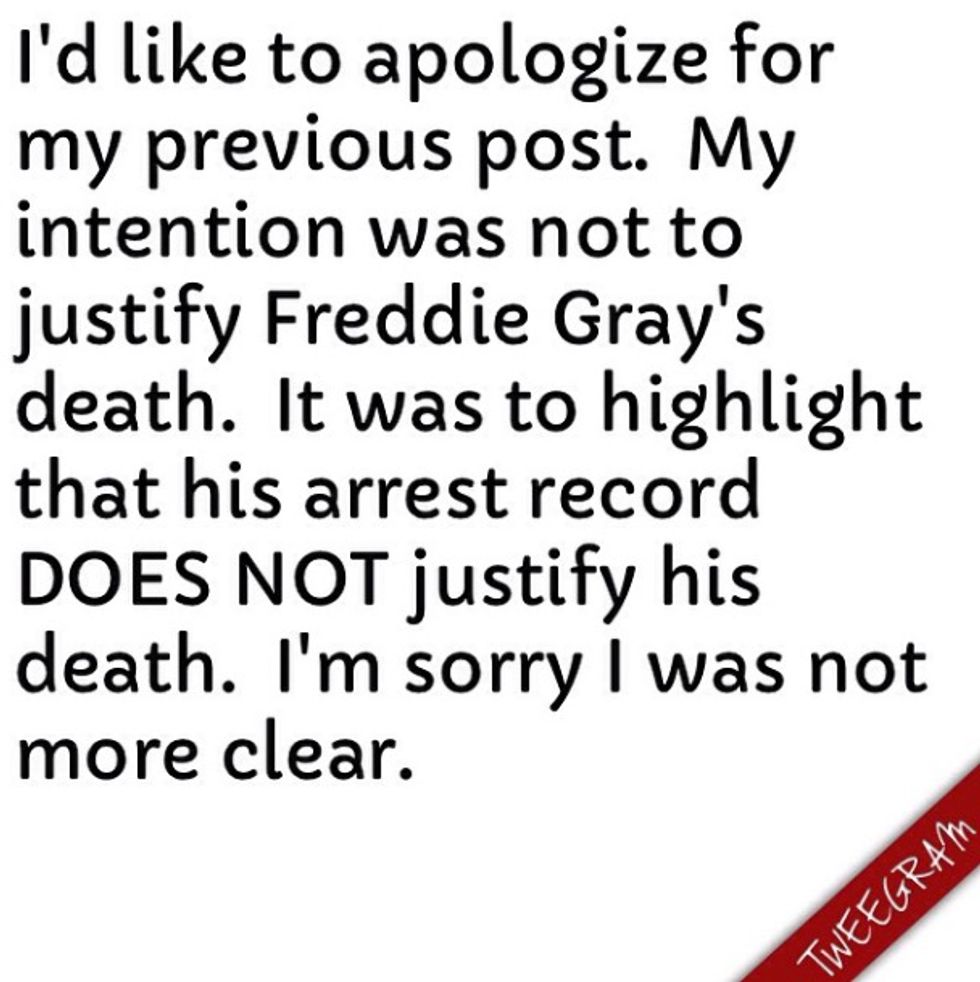 Image source: Instagram
(H/T: Mediaite)
—
Follow Oliver Darcy (@oliverdarcy) on Twitter