"War is hell."
Those three words were said by "American Sniper" Chris Kyle on more than one occasion — and he saw more war than most. Sadly, that also means he lost brothers on the battlefield.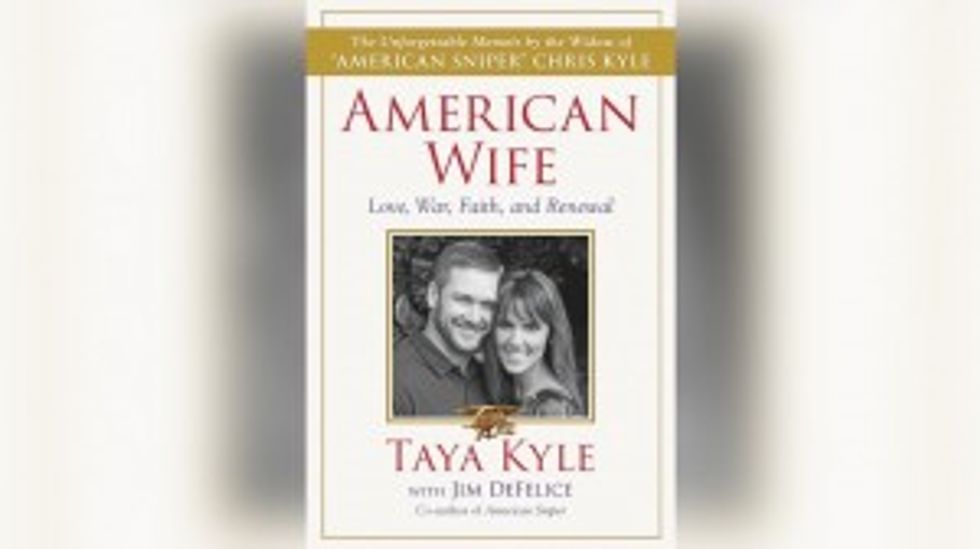 Image: William Morrow Publishers
In her new book, "American Wife: A Memoir of Love, War, Faith and Renewal," the legendary Navy SEAL's widow, Taya Kyle, recalls the phone call she received from her husband shortly after one of his closest friends in his platoon was killed in action.
Kyle's best friends in his platoon were Navy SEALs Marc Lee and Ryan Job, according to Taya. Both men were "hardworking SEALs, she writes.
In August of 2006, Kyle and his platoon went out on an "almost routine" mission in the Iraqi city of Ramadi. Kyle provided overwatch on a rooftop while the other members of the team were patrolling the streets.
Though the mission started very "smoothly," Kyle and the other two men on the roof with him, including Job, came under enemy fire. Taya writes:
They ducked quickly. It was a momentary attack, a burst of fire so brief that Chris thought it was nothing He got up and looked across the roof.

"Hey Biggles," he said, using Ryan's nickname. "Get up, dude!"

Ryan didn't get up. It took another second or so to realize that it wasn't one of Ryan's classic jokes. Blood was gushing out of his head.

They called for an evacuation. Chris started to carry Ryan down the stairs. Ryan objected—he didn't want to take anyone else out of the fight. He struggled down the steps, but by the time he was packed into a vehicle, Chris was sure he was dead; no one could survive those wounds.

The platoon went back to their base, reeling. Ryan was the first serious casualty they'd had, and one of the first SEALs injured in all of the Iraq deployments.
Taya goes on in the book to reveal that Kyle and his platoon planned to get some revenge on the militant that targeted the rooftop. They had apparently received some intel about the "mujahedeen" responsible and the home he was staying in.
Chris Kyle is pictured on a training course for Craft International, the company he started after leaving the Navy. Credit: Courtesy of 5.11, a tactical gear and equipment company
The team "took the house quickly and began running up the stairs," Taya writes. Marc Lee, being one of the best "assaulters," led the charge and started making his way up the stairs. Suddenly, things went terribly wrong.
Lee "got about halfway up the stairs when he saw something through an open window." He tried to warn his team, but "before he could say anything, he was shot."
Chris Kyle later discovered that Ryan Job would survive his serious injuries, but Marc Lee had died.
"Chris called me shortly after hearing the news," Taya writes. "His voice was far different than anything I'd heard before. It was pure pain."
"He cried as he spoke. I don't know that I'd ever seen or heard him cry before. Certainly not like that."
As she listened, tears rolled down her face as she tried to control her emotions as to not add to his emotional distress during the deeply painful conversation.
"War is hell." - Chris Kyle.
---