As a parent, have you taught your children not to talk to strangers, to not go any where with someone they don't know? Think they know better?
Joey Salads, a prankster with a YouTube channel that showcases dozens of his often hilarious antics, took a more serious tone in his latest video, which two days after being posted has more than 955,000 views.
Salads, who asked permission from parents before he approached their children, walked up to kids in a park with his white dog and showed just how easy it would have been to lure them off.
"I'm pretty sure she's not going to talk to you, but try," one mom told Salads.
"Hi," Salads said in a friendly, high-pitched voice. "Look at the puppy. Like the puppy?"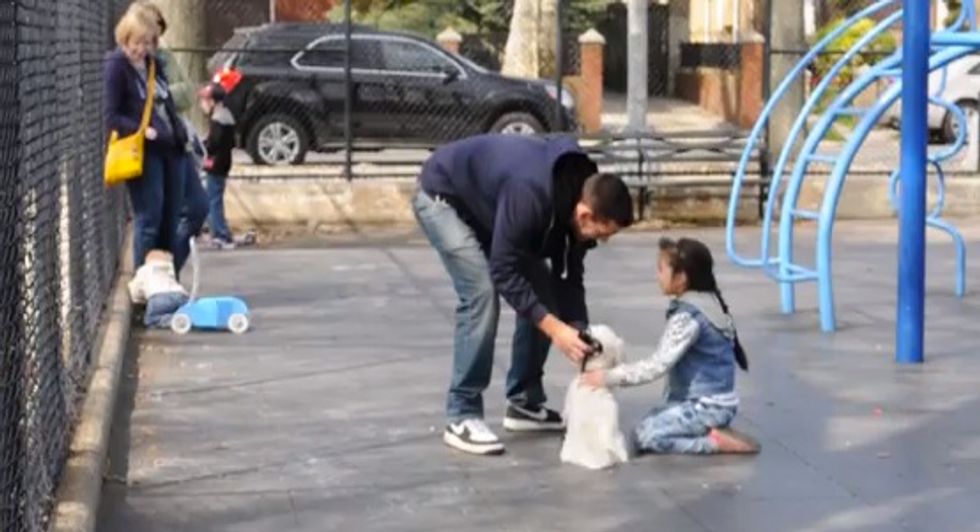 Image source: YouTube
Within 20 seconds with a little more small talk about the dog he called "Doughnuts," Salads managed to get the little girl to start walking off with him hand-in-hand to see the other puppies he promised he had.
The girl's mother put her hand to her mouth in shock as she watched from a park bench.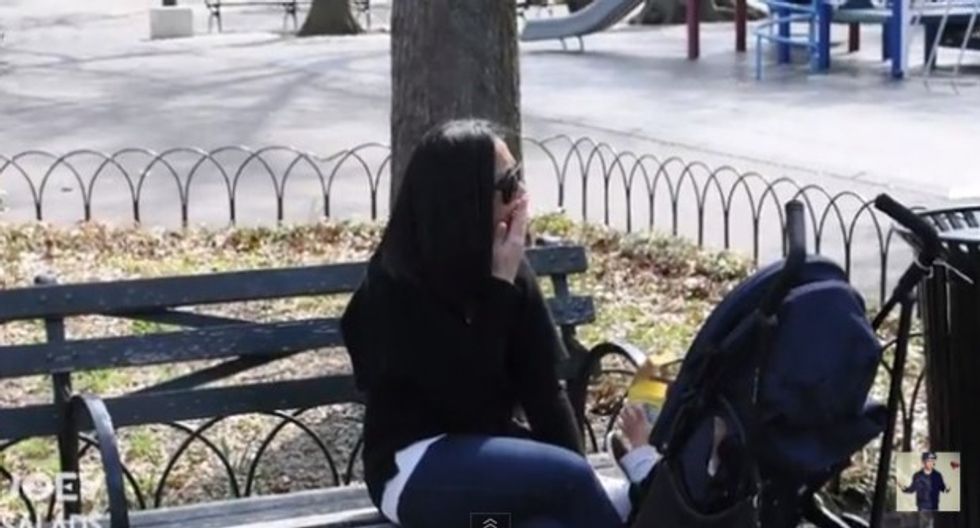 Image source: YouTube
Salads conducted the same "social experiment" with other parents who assured him their children would run back to them. They were wrong.
Check out the video:
Rene Girard with Salad's management company told TheBlaze that the prankster is a kind-hearted man who is "always looking to help people." A few months ago, Girard pointed out, Salad created a video where he gave out a bunch of pizzas to homeless people.
This video, which prompts people with "one share can save a life," is another example of Salad trying to do something for the greater good.
"I think it tells people maybe your children are not as prepared with regard to strangers as you think they are," Girard said. "It shows how gullible young children really are and fast [a kidnapping could] happen."