Olympic gold medal-winning decathlete Bryan Clay might be retired from the games, but that doesn't mean he's totally stopped throwing his javelin. One might say he's just found a new purpose for it.
Instead of throwing it for sport, Clay used it to help his daughter pull a tooth this week.
"Get ready to say goodbye to the tooth," a woman filming the courageous feat said, zooming in closely to the girl's somewhat apprehensive face, mouth open with a string attached to the loose tooth.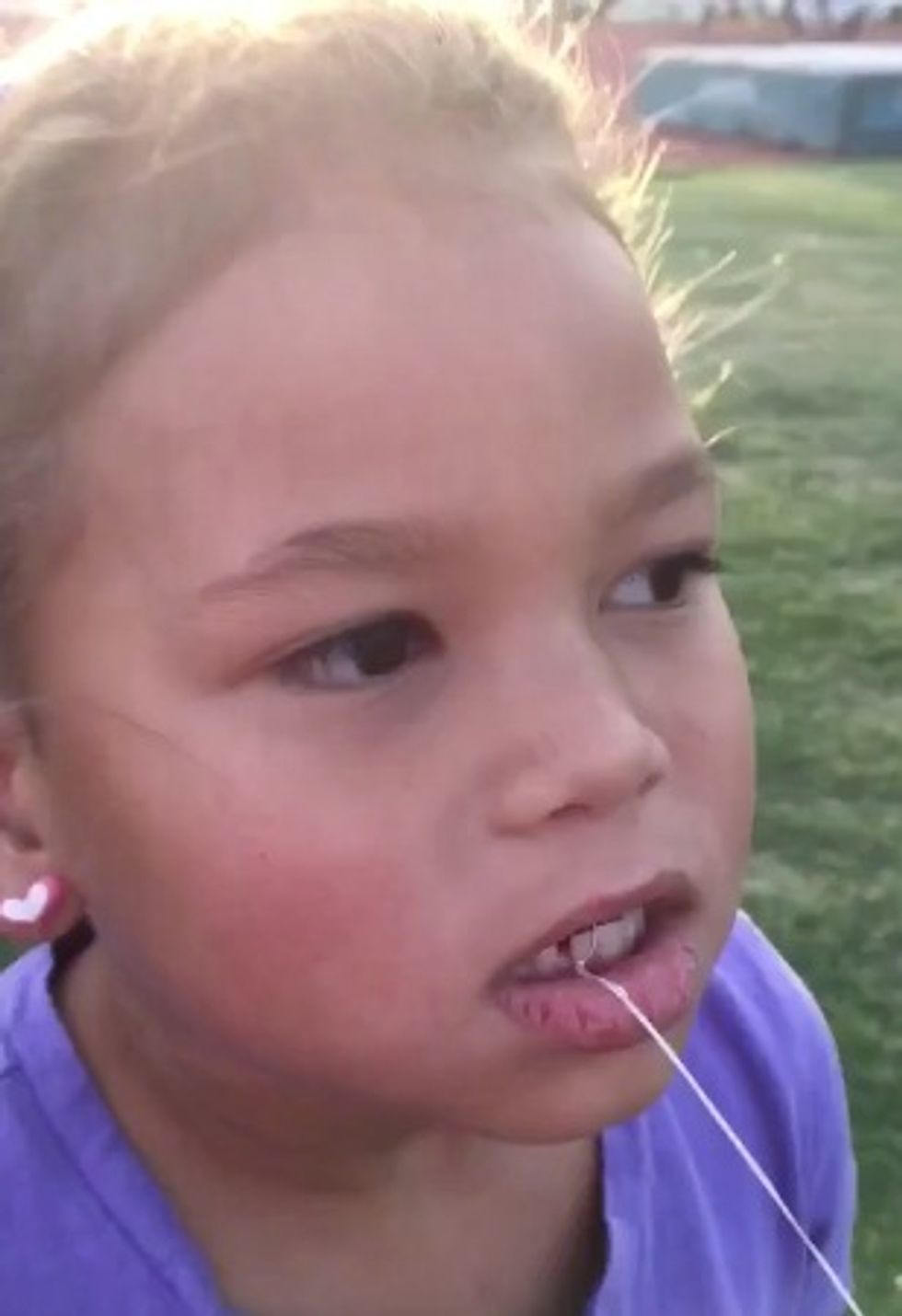 Image source: Twitter
She gave a brave "bye" and off the javelin flew.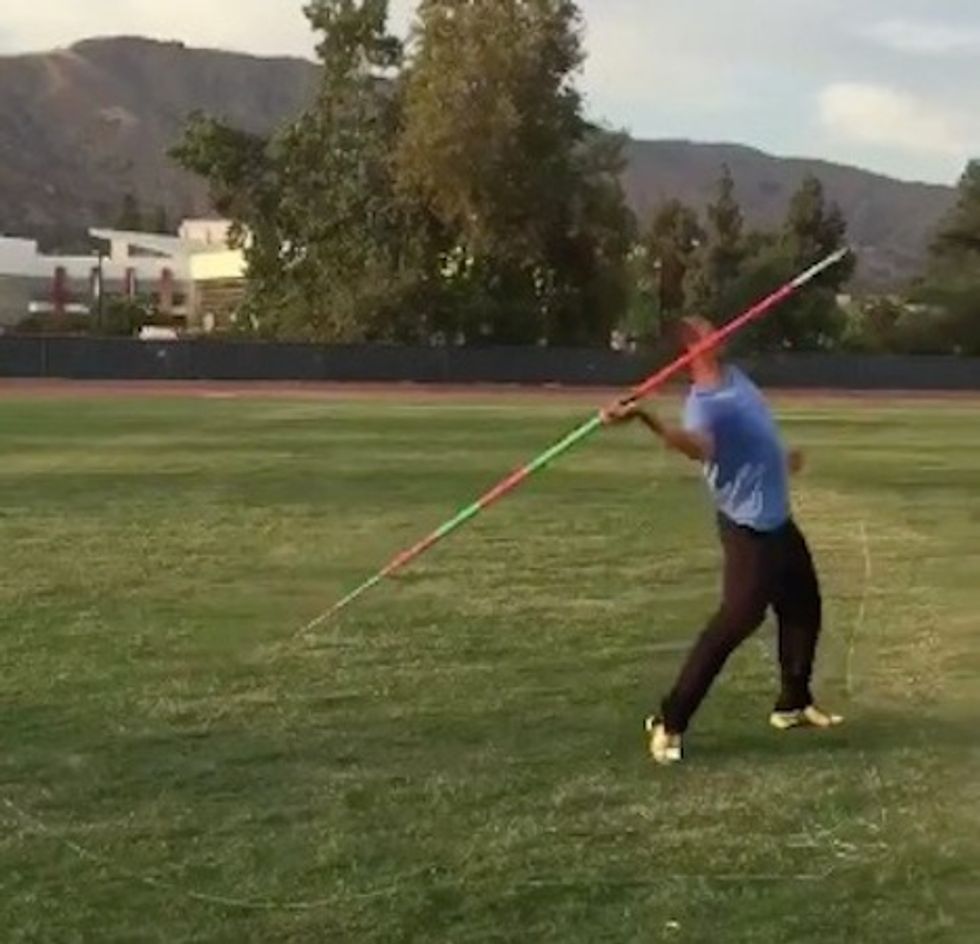 Image source: Twitter
Just watch:
What you use javelins for once you're retired. pic.twitter.com/gVwqK75bVa

— Bryan Clay (@bryanclay) May 6, 2015
Ellie opened her mouth to show a bloody hole where the tooth had once been. They were able to retrieve it and Tuesday night, Clay tweeted, it was tucked safely under her pillow.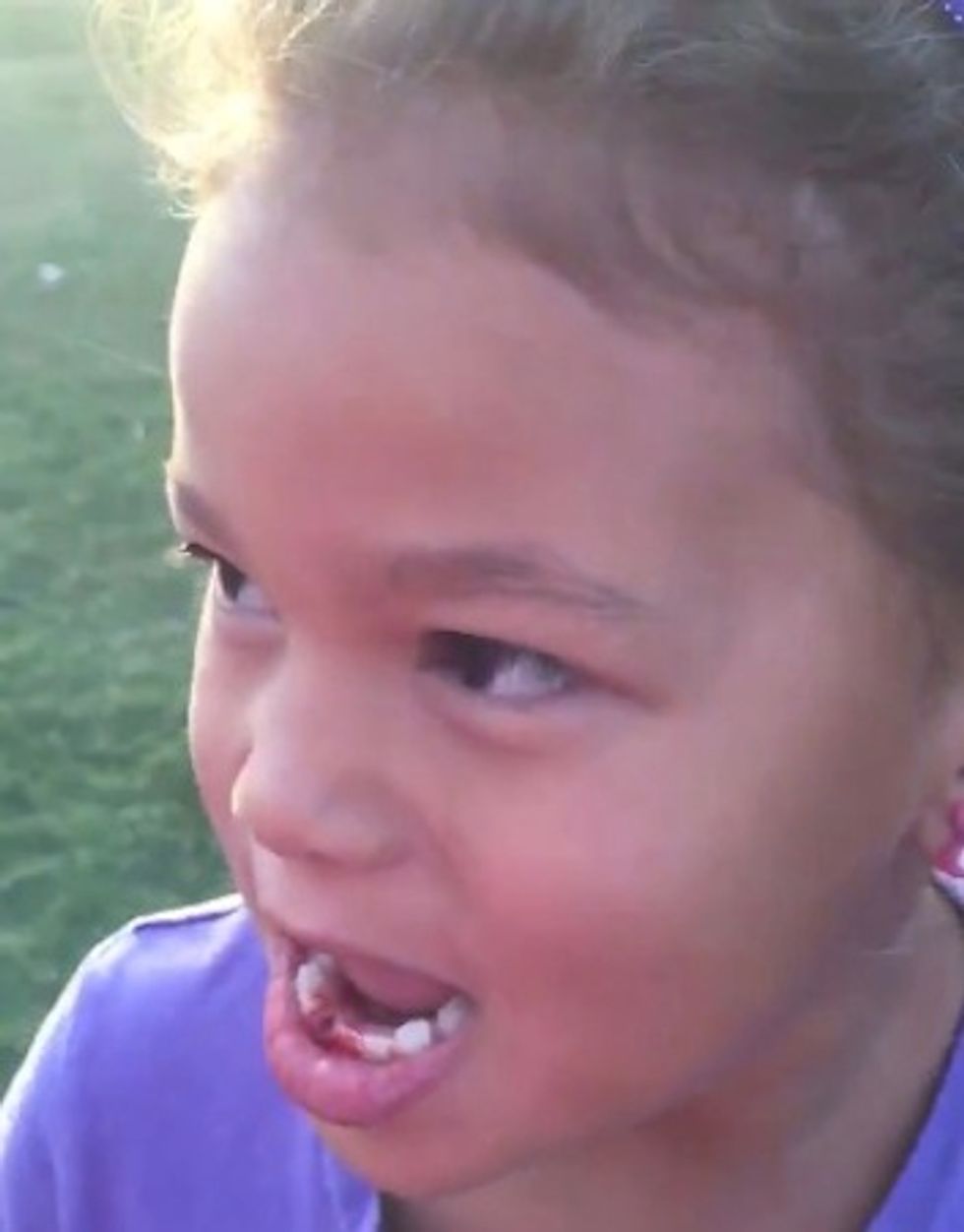 Image source: Twitter
This isn't the only innovative tooth pulling video we've see. Check out others we compiled into this post.
(H/T: NBC Sports)