Former Florida Gov. Jeb Bush finally got some good, albeit not great, news with a poll that found the former Florida governor leading in New Hampshire — though only narrowly.
Bush, the son and brother of former presidents, stands at 15 percent in the WMUR Granite State poll, with his three nearest opponents in a virtual tie: Florida Sen. Marco Rubio at 12 percent, Wisconsin Gov. Scott Walker at 11 percent and Kentucky Sen. Rand Paul at 10 percent.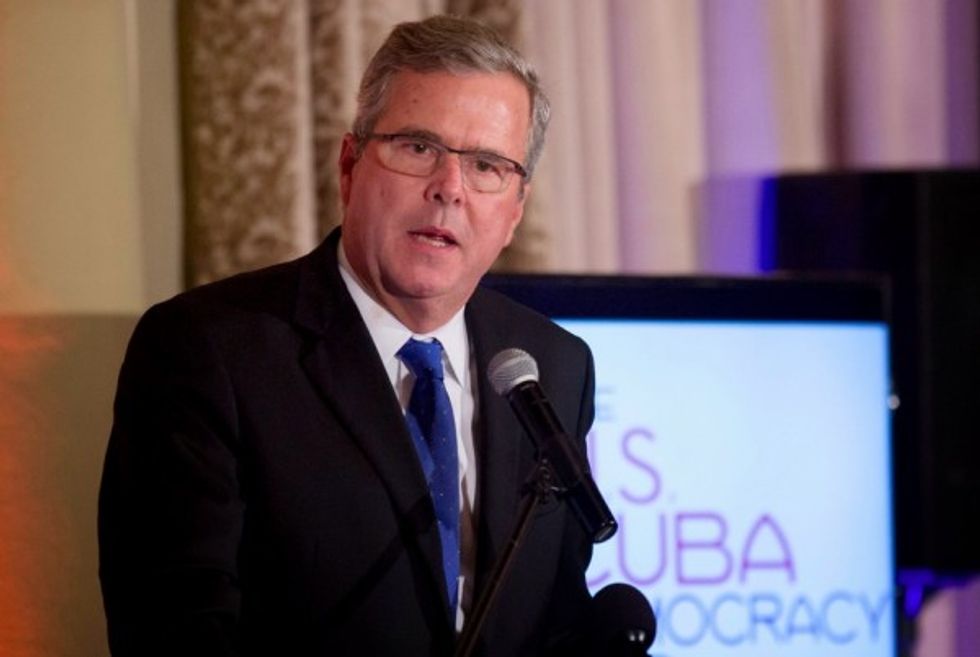 AP/J Pat Carter
Bush is expected to have a significant financial advantage over his opponents at the primary season wears on. However, that has not been helpful just yet: Earlier this week, a Quinnipiac poll found Bush in seventh place in Iowa, while a Public Policy Polling survey last year found that Bush was running fourth in New Hampshire.
Candidates polling below 10 percent are Texas Sen. Ted Cruz at 6 percent, who's just ahead of real estate mogul Donald Trump at 5 percent. Former Texas Gov. Rick Perry tied with former Hewlett-Packard CEO Carly Fiorina at 4 percent, and former Arkansas Gov. Mike Huckabee tied with New Jersey Gov. Chris Christies at 3 percent.
(H/T: The Hill)