Glenn Beck on Friday condemned the estate tax as absolutely "criminal" in a heated rant on his radio program. Also known as the "death tax," the IRS describes the estate tax as a tax on "everything you own or have certain interests in at the date of death."
"That's criminal!" Beck said heatedly. "I've already paid taxes on this! Now you're going to take [part of] everything that I've earned? Everything that I've done so I can leave my children in a better situation?"
Beck's co-host Pat Gray agreed, but noted that Democratic presidential candidate Bernie Sanders recommends making the nation more income-equal through taxation.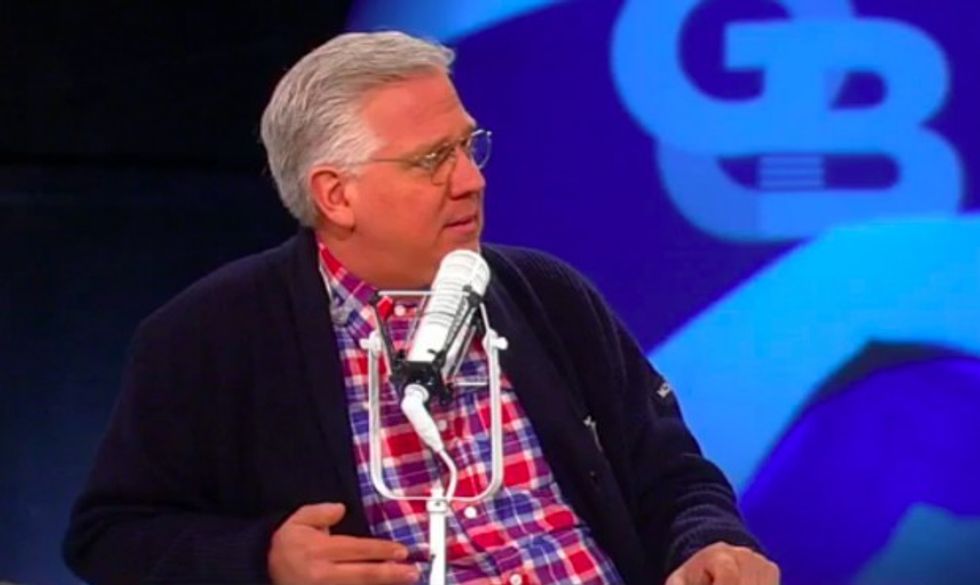 Glenn Beck speaks on his radio program May 5, 2015. (Photo: TheBlaze TV)
"But you know how it remedies itself?" Beck countered. "Most families, first or second generation, wipe it out. The parents make it. The kids then take it. And most of them in the first generation, but definitely the second, just wipe it out because they think they're entitled to it. And so it corrects itself."
Beck and Gray agreed that the situation doesn't need to be remedied, and if the descendents of someone wealthy are able to continue making money, there is "nothing" wrong with that.
"The only problem that I have with wealth, and I haven't been able to solve this one. I don't like it when somebody dies -- like when Ted Turner dies, he's bought all this land and then he said, 'I'm setting it apart for all time; it can never be used,'" Beck said. "So ten generations can go by, the guy is long dead, and that's still sitting there, and it's unused. And so people are ruling us from the grave."
Beck said he absolutely believes in a person's right to private property, but he doesn't know if he believes in it "after your death."
"If you have it for kids, your kids can take it and do whatever they want," Beck clarified. "But the idea that ... it's locked land forever -- you don't have a right to do that."
[mlbvideo content_id=106435883]
The full episode of The Glenn Beck Program, along with many other live-streaming shows and thousands of hours of on-demand content, is available on just about any digital device. Click here to watch every Glenn Beck episode from the past 30 days for just $1!