The guys who climbed up the 2,073-foot Shanghai Tower last year just upped the ante by 92 feet.
It was the success and feedback of last year's ascent that had the "on the roofs" guys taking on the financial center in Shenzhen, China, which is the second tallest tower in the world after Burk Khalifa in Dubai.
"This time we went through a thorough preparation as we knew that not all predecessors who tried to conquer it had the luck to succeed," the men wrote on their blog about the climb. "We were quite certain that the guards of for the moment tallest building construction would have a clue that there are some Europeans out there willing to climb that building. Climb and, of course, make a video. They certainly were not willing to let us get to the top (literary) but hey what is there to stop a good plan and determined guys?"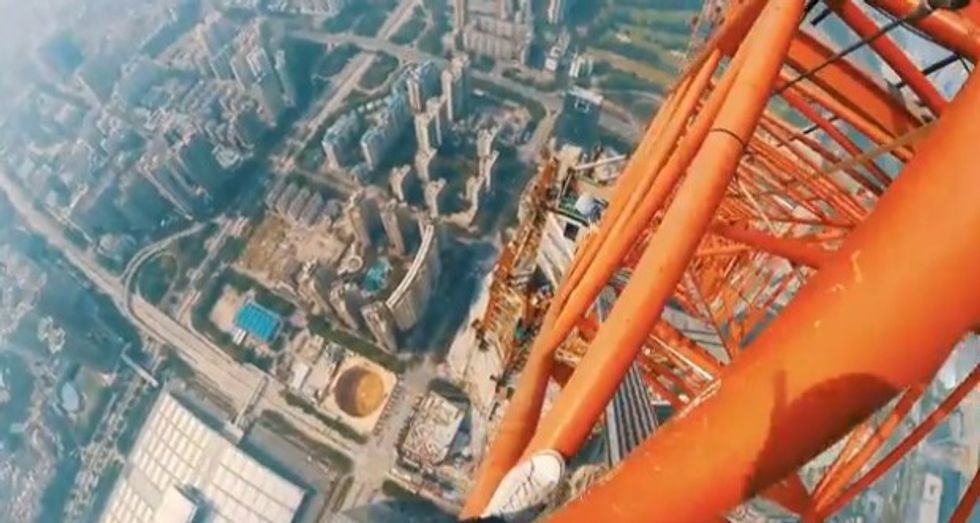 Image source: YouTube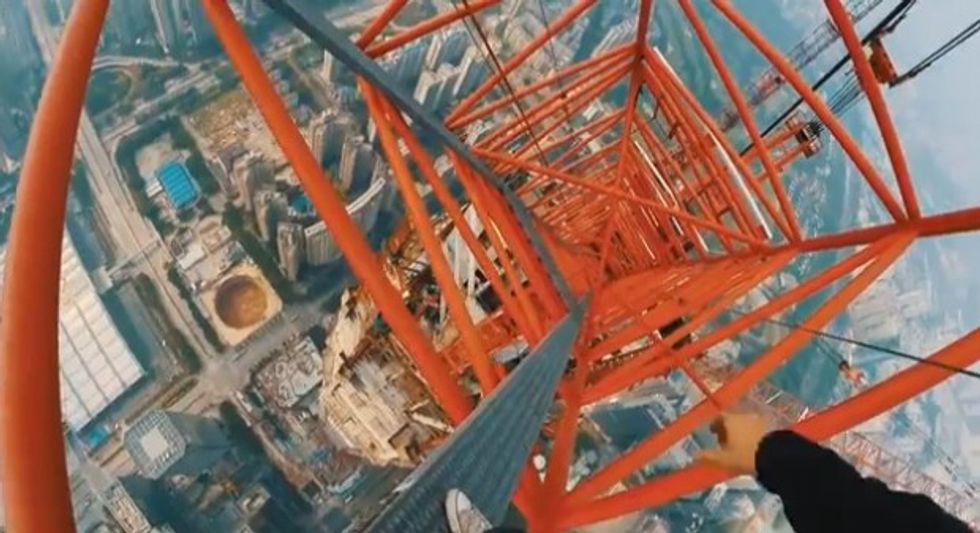 Image source: YouTube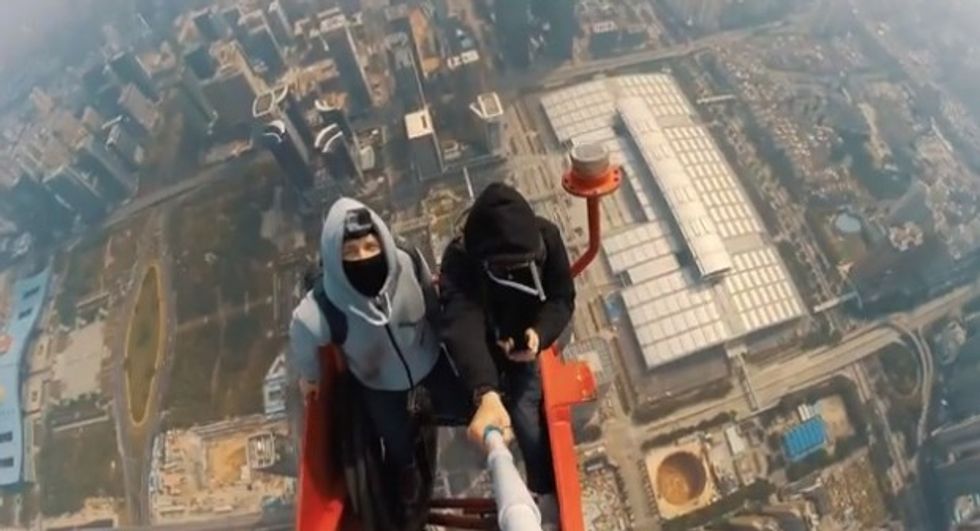 Image source: YouTube
So on the Chinese New Year the pair, looking like ninjas with masks over their faces, made the illegal climb, high-fiving when they cracked the code on a lock and all.
Watch the dizzying footage:
(H/T: Sploid)