Saturday, eight members of a Chinese police choir were injured -- two of them severely -- when the stage collapsed beneath them during a rehearsal for a singing competition. And it was all captured on video.
Chinese state television reported the incident happened onstage at the Bijie Grand Theatre the Guizhou province. The incident is under investigation.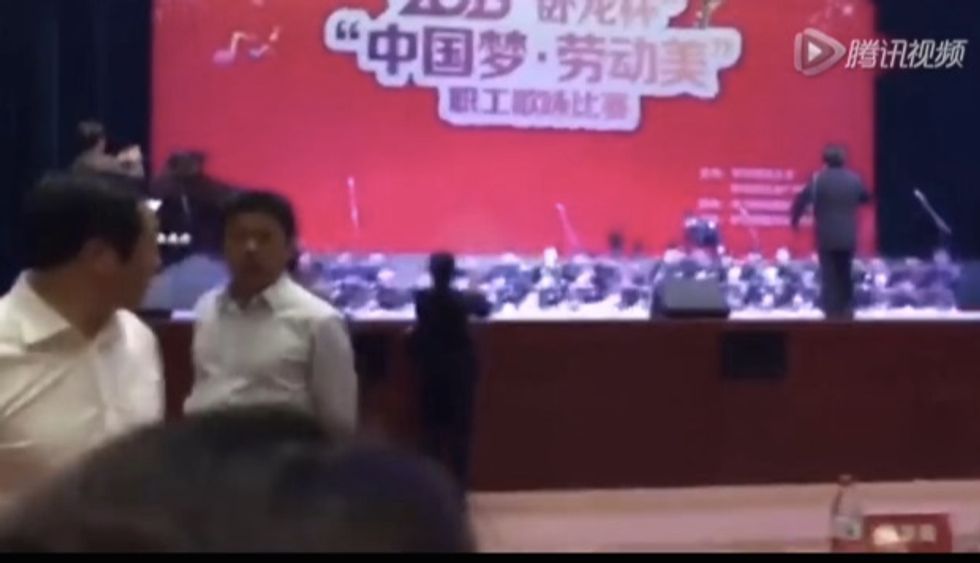 Choir disappears / Image source: YouTube
Less than ten seconds into the singing portion of the performance, the eighty members of the choir disappear, falling a reported fifteen feet.
Watch:
__
Follow Mike Opelka (@Stuntbrain) on Twitter.