Paul Hurley was fishing off of Main Street Pier in Daytona Beach, Florida, Monday when he heard someone screaming for help.
Below in the wavy ocean water, he saw a woman struggling to stay afloat.
"It was a scary thing," Hurley told WKMG-TV.
"She was in dire need, so the first thing I thought, that popped in my head was to throw her something, anything. So I threw my net over," Hurley, who was visiting from Ohio, continued. "She just put her feet inside the net there and held onto the rope."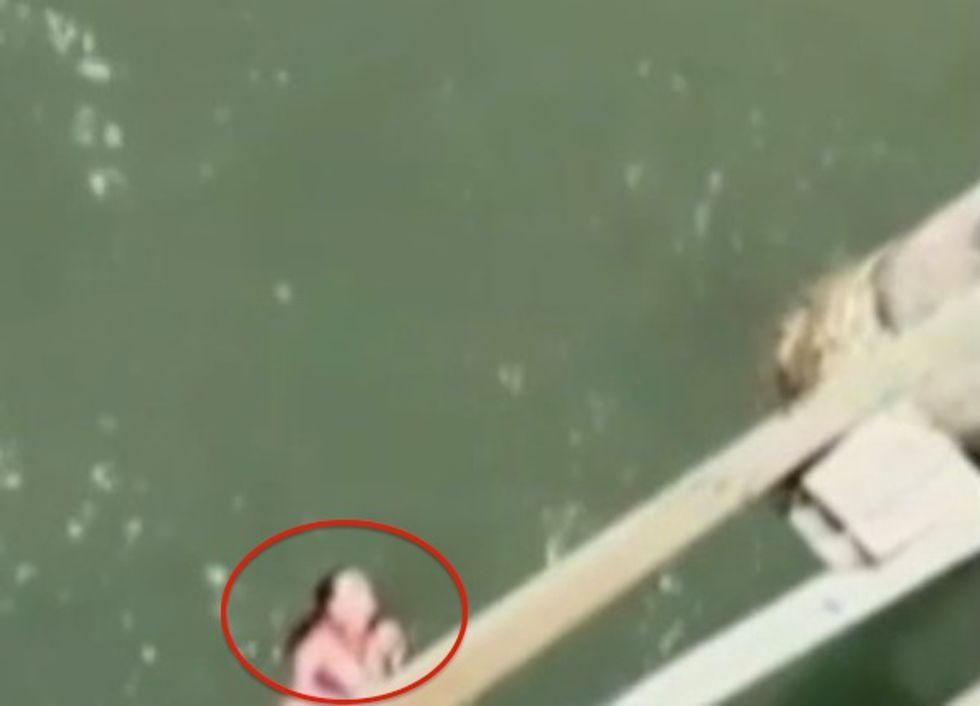 The woman hung on the fishing net Hurley had thrown to her as she waited for help. (Image source: WKMG-TV)
From there, the news station reported, others on the pier waved down lifeguards who eventually reached the woman, helping her from the water on a body board.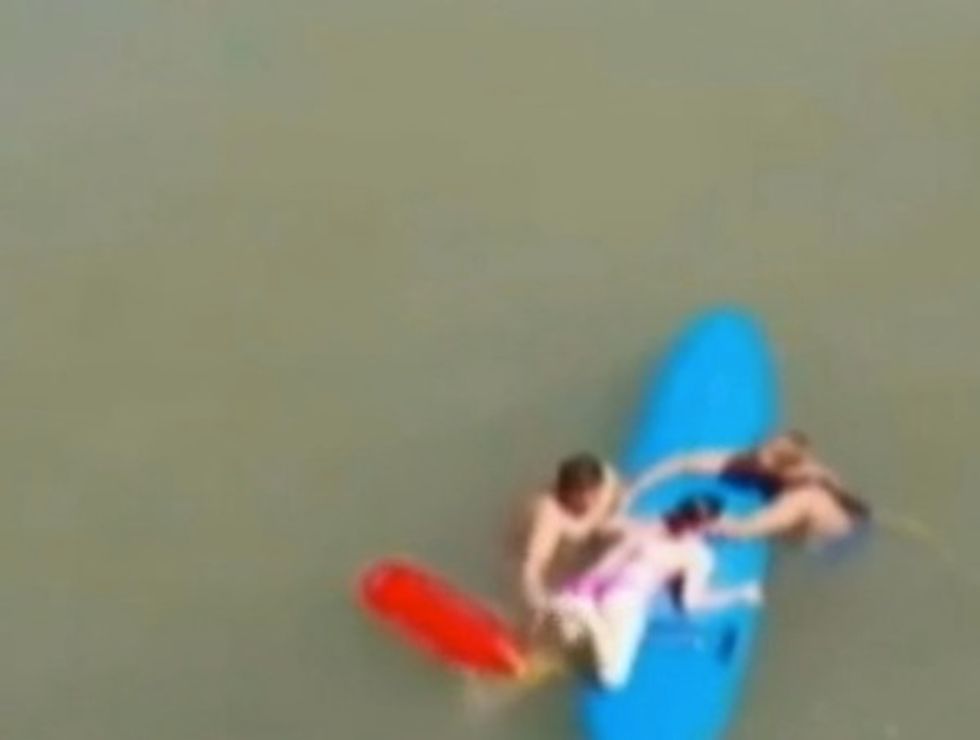 Beach patrol life guards rescued the woman from the ocean, which had a medium safety warning Monday. (Image source: WKMG-TV)
She was taken to the hospital, WKMG reported, and was expected to be OK.
Watch the rescue filmed by someone on their a cellphone in the news station's report:
video platformvideo managementvideo solutionsvideo player
There were two other near drowning incidents where swimmers had to be rescued from the beach, which had a posted yellow flag, warning of the potential for rip currents, WKMG reported.