Lily just might be the coolest drone we've seen yet.
That's because unlike other unmanned aerial vehicles, Lily doesn't require you to use a remote control.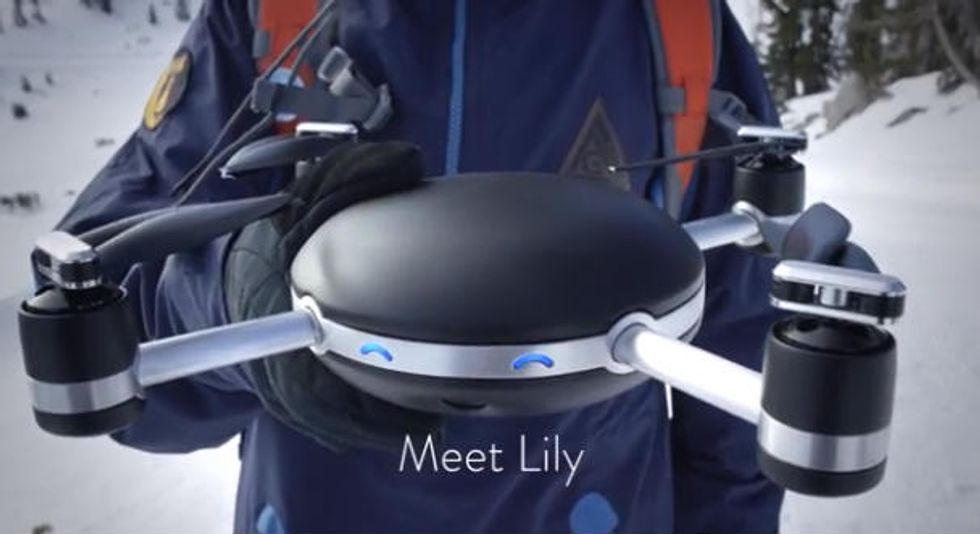 Image source: YouTube
Instead, users can strap on a GPS wristband that connects with the drone wirelessly. The bracelet also records audio that it later combines with the aerial footage for a higher quality experience, BuzzFeed reported.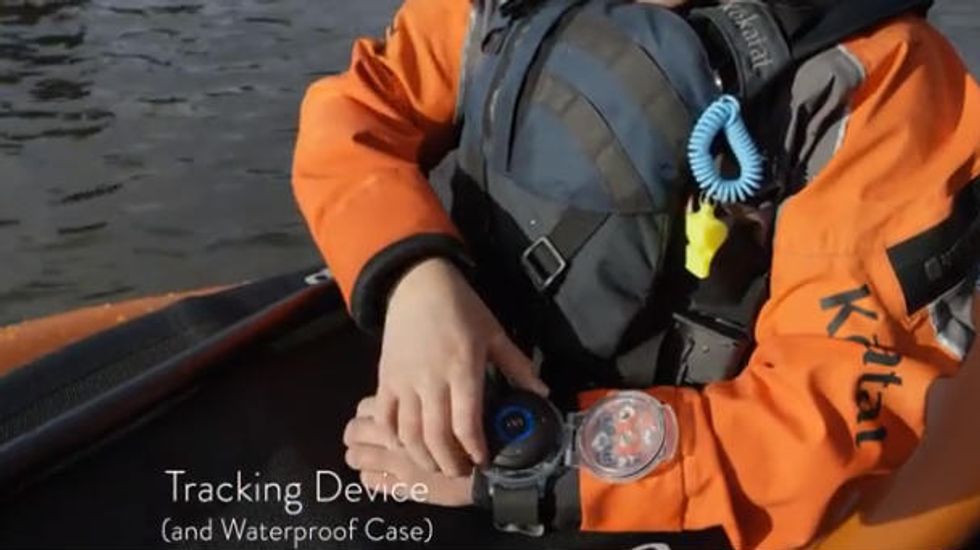 Image source: YouTube
To start, just throw the the device up in the air (yes, we said throw) and Lily will automatically follow along right behind you, along another fixed path or record what you're doing from one spot in the air.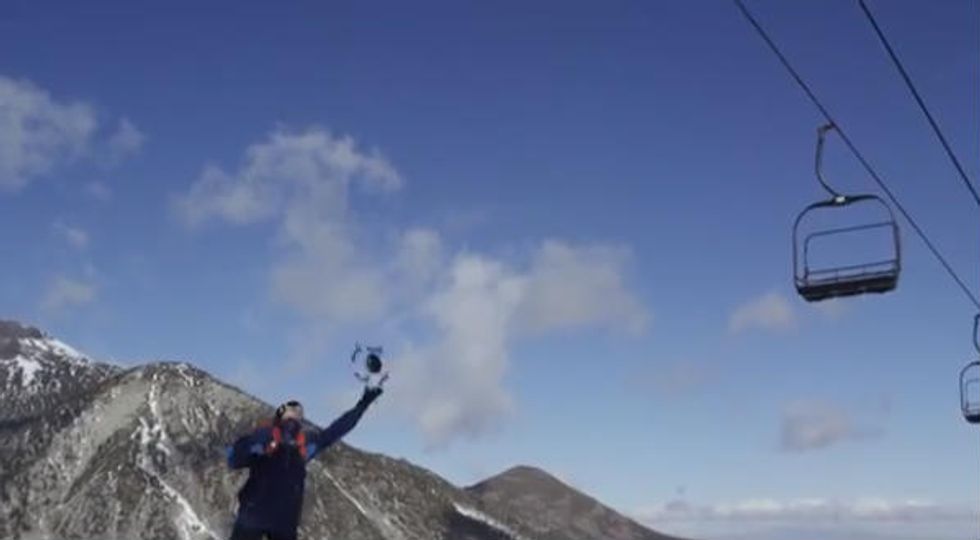 Image source: YouTube
And when you're finished, just use the Lily smartphone app to return the small drone to the palm of your hand.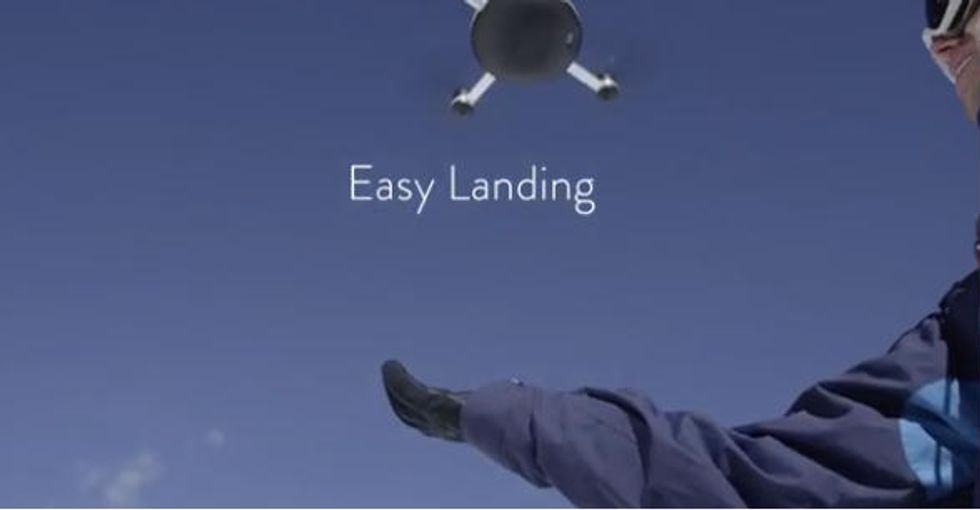 Image source: YouTube
Lily only weighs about three pounds so it's easy to transport and even waterproof. The camera takes high quality video so that you can relive all your favorite activities in stunning high definition.
Check it out:
Lily will cost $999 but you can preorder for $499.
(H/T: BuzzFeed)
–
Follow Jon Street (@JonStreet) on Twitter