The House approved legislation on Thursday that gives Congress a chance to review any Iran nuclear agreement reached by the Obama administration this summer, and lets members reject it if they don't think it goes far enough to stop Iran's nuclear program.
Legislators passed the bill that the Senate approved a week earlier in a 98-1 vote. The House passed it 400-25, an overwhelming show of support for a bill that ends months of fighting over the precise role Congress will play if an Iran agreement is finalized.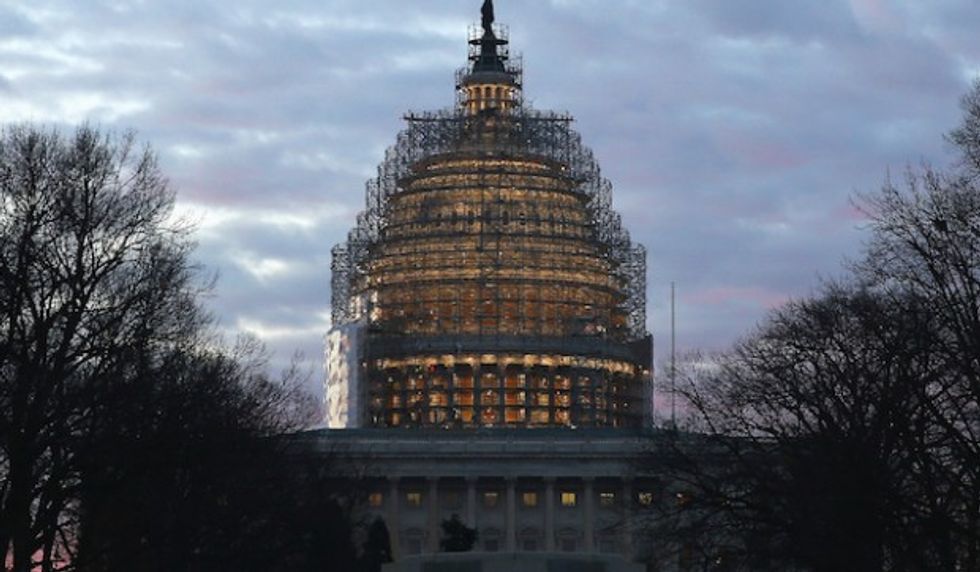 Both the House and the Senate have passed a bill giving Congress a say in any final Iran nuclear agreement reached by the Obama administration.
Nineteen of the "no" votes came from Republicans, and the rest came from Democrats.
House Majority Leader Kevin McCarthy (R-Calif.) cheered House passage of the measure, and said it's a victory for Congress over the Obama administration, which had resisted giving Congress any role in the talks.
"It is both ridiculous and insulting that the president wants to bind our country to an agreement without even consulting the people's elected representatives, especially since so many are concerned about the terms of a proposed deal," he said. "That's why the House has acted today, passing a bill that will give Congress the authority to review the Iran nuclear deal."
Still, many Republicans have been skeptical of the measure, and say it makes it too easy for the Obama administration to get what it wants. Under the bill, Congress will have the ability to disapprove of an Iran nuclear agreement, and send that disapproval to President Obama.
But Obama will be able to veto that, and if he did, Congress would have to override the veto in order to block the deal. That means a two-thirds majority in each chamber would have to vote to override the veto, a margin that seems highly unlikely given the expected Democratic support for whatever agreement Obama strikes.
Senators like Tom Cotton (R-Ark.) have said that instead of this chain of events, Congress should have to affirmatively approve the agreement. Instead, the bill would let the agreement take effect automatically unless Congress can pass a resolution of disapproval.
In the Senate, Cotton was the only member to vote against the bill last week.
House passage sends it to the White House for Obama's signature into law. Obama spent weeks trying to convince Congress not to pass the bill at all, but was finally convinced to change his mind once Republicans and Democrats agreed to the final bill in the Senate.