© 2023 Blaze Media LLC. All rights reserved.
One of Taylor Swift's 'Biggest Fans' Is a Grown Man. Watch the Video and You'll Understand Why People Want Swift to Meet Him.
"[I]t was amazing."
Ronnie Brower was going to die.
In 2013, Brower weighed nearly 700 pounds, and his doctor told him he wouldn't live to 35 if he didn't make radical changes.
So he did, quitting drinking and spending the next two years hitting the gym. He's now down to 250 pounds.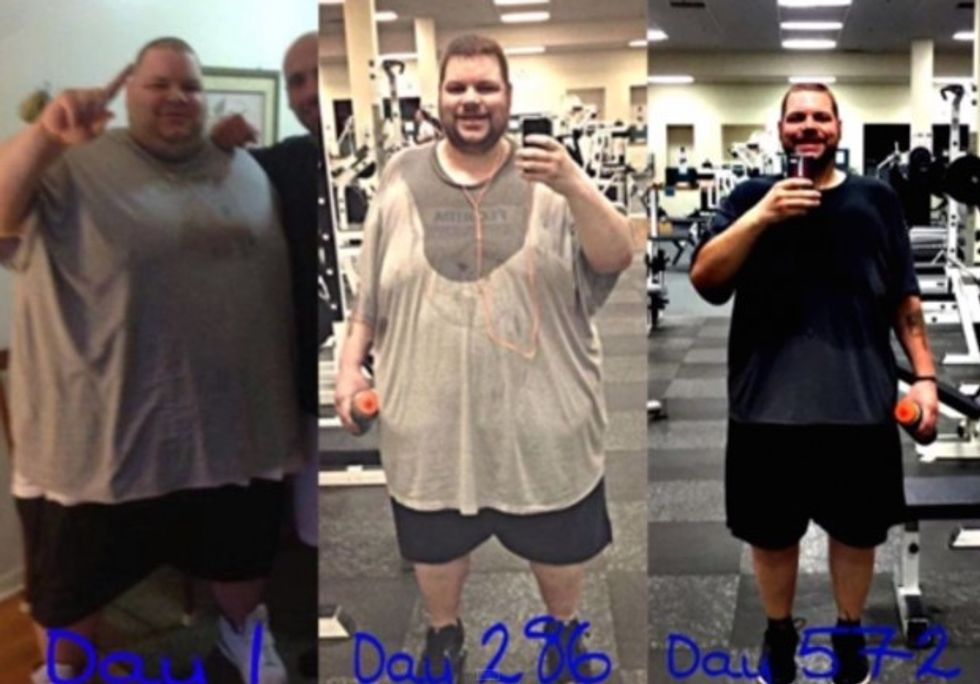 Image via YouTube
This is where Taylor Swift comes in.
On Tuesday, one of Brower's former high school teachers, Joe Bufano, posted a video on YouTube chronicling Brower's weight loss and posing a serious question to the pop star Swift: Could she help make her June 3 concert special for Brower, one of her "biggest fans"?
See the video below:
Brower often worked out to Swift's music, Bufano said, and he wants to reward his friend for years of hard work with a memorable concert.
The video has gone explosively viral.
It has more than half a million views on YouTube, and has been shared on such sites as Reddit, MSN and Syracuse.com.
On Twitter, fans have started flooding Swift with the hashtag "#ronnieweightloss" begging her to watch the video and spend some time with Brower.
The pop star may well oblige — it was just last month that she called a 12-year-old who was battling cancer to offer her support.
As of Saturday morning, Swift had posted on Twitter but did not appear to have responded to any #ronnieweightloss tweets.
Regardless, Bufano said he's glad his friend's story is being shared.
"This is not your everyday weight loss story," Bufano told Syracuse.com. "To accomplish what he did .... it was amazing. Remarkable. And he's never stopped."
—
Follow Zach Noble (@thezachnoble) on Twitter
Want to leave a tip?
We answer to you. Help keep our content free of advertisers and big tech censorship by leaving a tip today.
more stories
Sign up for the Blaze newsletter
By signing up, you agree to our
Privacy Policy
and
Terms of Use
, and agree to receive content that may sometimes include advertisements. You may opt out at any time.