Her opponent seemingly couldn't believe her good fortune.
She literally laughed out loud when she heard what she'd done.
Democratic Congresswoman Loretta Sanchez is running for the U.S. Senate against a fellow Democrat, California Attorney General Kamala Harris, and Sanchez may have accidentally handed Harris a big public relations win when she was caught on camera imitating a whooping Native American "war cry."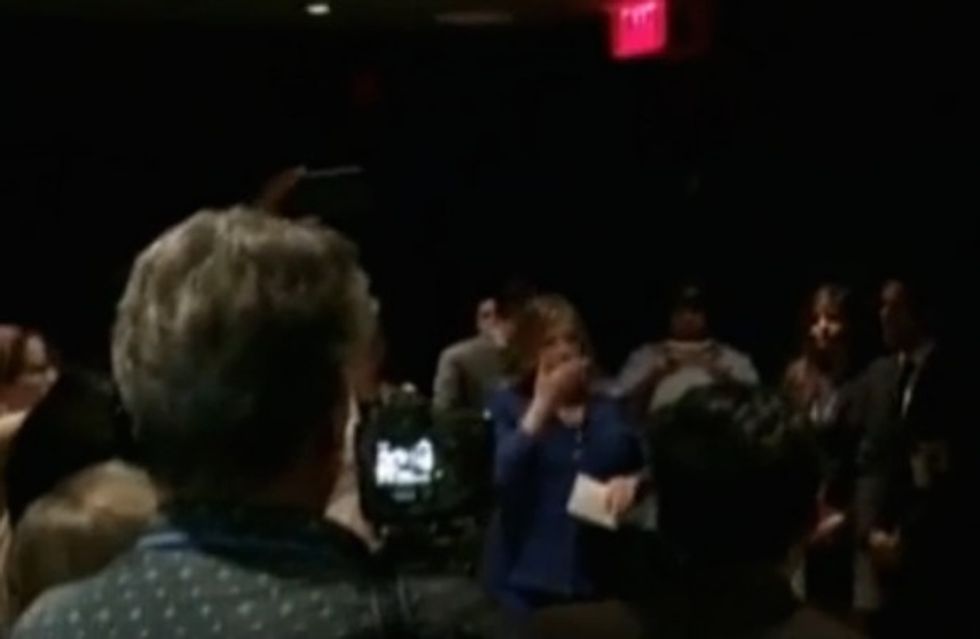 Image via KCRA
"I don't know what to say to that," Harris said through laughter Saturday. "That's shocking."
Sanchez' gaffe occurred on Saturday when she was addressing the state Indian-American caucus and decided to explain how she was confused about the difference between Indian-Americans and Native Americans.
"I was shocked and appalled that she'd make the disparaging comments about Native Americans that way," said Uduak-Joe Ntuke of Long Beach, who recorded Sanchez' remarks.
As it happens, Harris' mother is Indian and her father Jamaican, the LA Times noted.
Watch the "war cry" moment below — and see how Sanchez actively flees when reporters try to ask her about the gaffe:
Readers may remember Sanchez as the woman who said it's "good" to seek "other answers" for 9/11 and who mocked Tea Party Republicans in a (now-deleted) video for caring about the Constitution.
—
Follow Zach Noble (@thezachnoble) on Twitter