A Senoia, Georgia, man drove his pickup truck into his house last week after he said he had a frustrating phone call with his wife.
John Paul Jones Jr. was parked behind his home and rather than drive around, he drove through.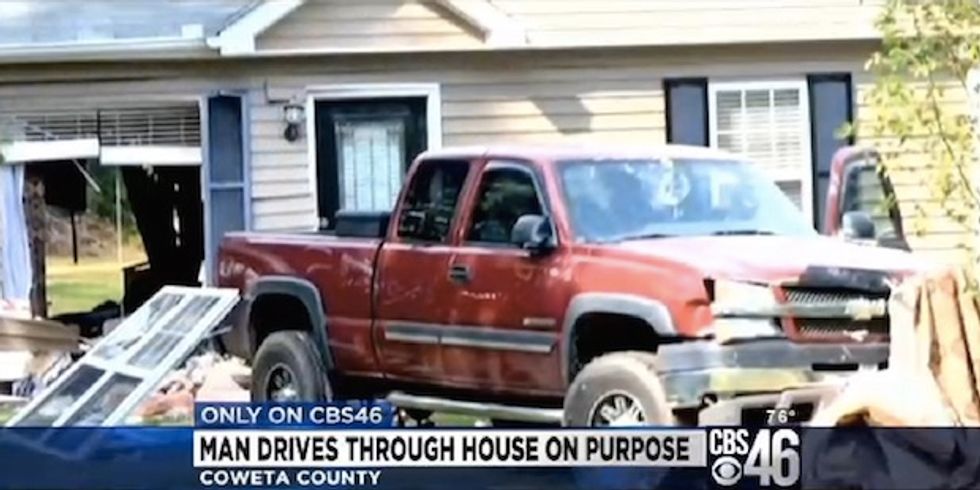 Image source: WMC Action News
"I don't know, it was just one of those spur of the moment crazy things," Jones, an unemployed contractor, told local media.
Neighbors called 911 after hearing the crash. When police arrived, Jones reportedly told them, "I needed air conditioning."
Paul faces no criminal charges because it's not against the law to drive a truck through a house — provided that you own both the truck and the house.
By the time a Memphis television station arrived two days after the stunt, Jones had repaired most of the damage.
—
Follow Mike Opelka (@Stuntbrain) on Twitter