Fox News host Bill O'Reilly forcefully denied allegations Monday that he assaulted his ex-wife.
An article published by Gawker cited a source who claimed a forensic examiner testified in a custody dispute that O'Reilly's daughter saw the host grab ex-wife Maureen McPhilmy by the neck and drag her down a staircase.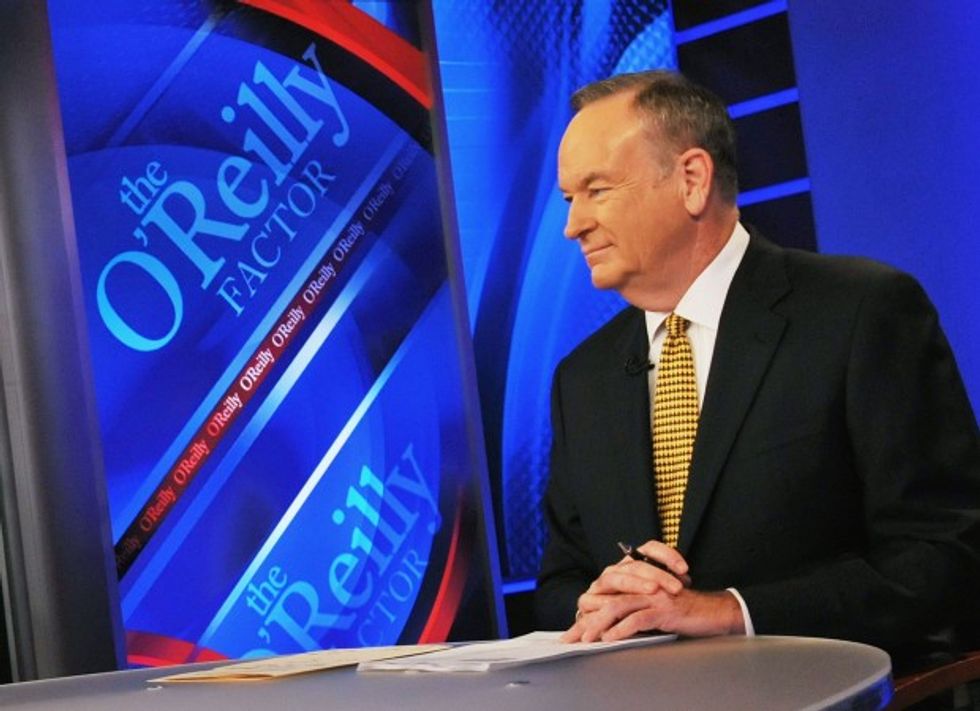 Bill O'Reilly, host of FOX's 'The O'Reilly Factor' at FOX Studios on December 15, 2011 in New York City. (Slaven Vlasic/Getty Images)
Through a lawyer, O'Reilly said in a statement sent to TheBlaze that the accusations are false.
"All allegations against me in these circumstances are 100 percent false," O'Reilly said. "I am going to respect the court-mandated confidentiality put in place to protect my children and will not comment any further."
According to Gawker's source, who was said to be "familiar with the facts of the case," O'Reilly was not aware his daughter was watching him during the domestic dispute.
The supposed revelations came during a three-year custody dispute between O'Reilly and McPhilmy.
O'Reilly was embroiled in controversy earlier this year when left-leaning websites accused him of misleading viewers about his Falkland War reporting. At the time, the Fox News host said it was a "bunch of lies" and called the report "disgusting."
—
Follow Oliver Darcy (@oliverdarcy) on Twitter