Russian President Vladimir Putin did something amazing during an exhibition hockey game Saturday night — something so rare that no National Hockey League player has ever accomplished it: He scored eight goals in one game. 
Putin's team, which included a few retired NHL pros, easily won the contest, 18–6.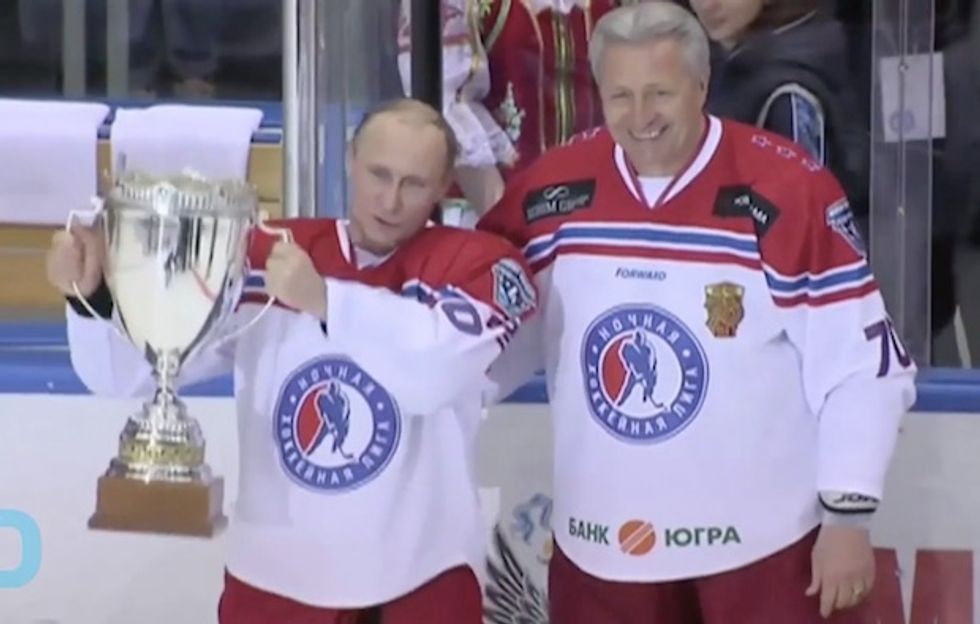 Image source: YouTube
The exhibition game, held at the Olympic hockey arena in Sochi, is part of an annual event marking Putin's night hockey initiative started four years ago.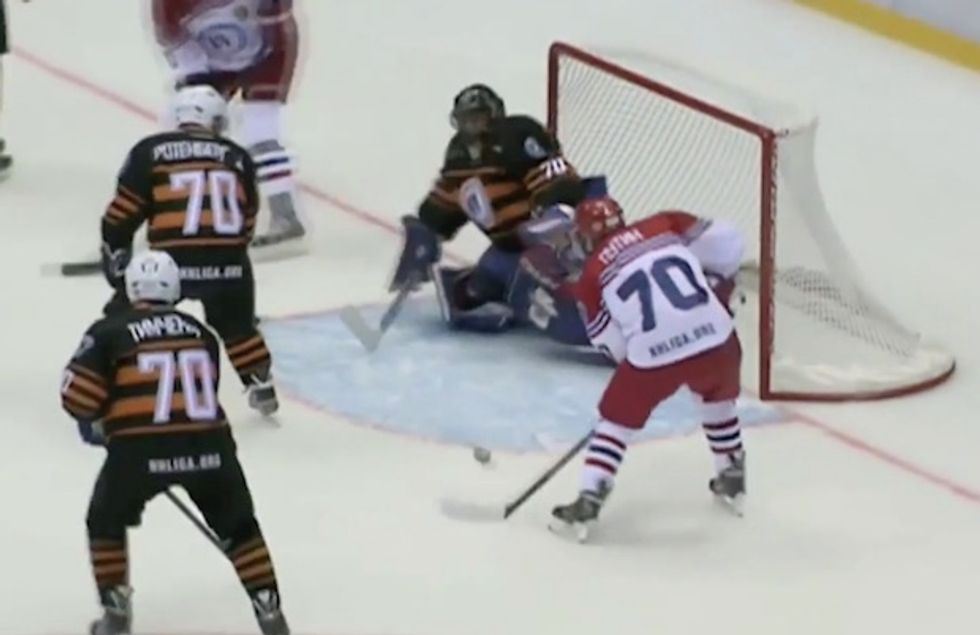 Image source: YouTube
Putin's hockey prowess first came to the world's attention after his election win in 2012, when he scored the game-winning goal on a penalty shot.
Watch the highlights showing Putin in action (and understand this video has not been slowed down — it's the actual speed of play).
—
Follow Mike Opelka (@Stuntbrain) on Twitter