Three women filed a lawsuit in federal court last week against Valencia State College and a few specific individuals, alleging that as part of a sonography program were required to submit to transvaginal probe exams.
The plaintiffs, who were only referred to as Jane Does and claim that their First and Fourth Amendment rights were violated, allege that instructors in the program said they "would be academically and professionally penalized for not submitting to the forced vaginal probes." The filing also notes that the school had anatomically correct dummies as well as clinical practice opportunities, suggesting that internal sonography exams were not necessary.
A transvaginal probe is used to conduct an internal ultrasound "to look at a woman's reproductive organs, including the uterus, ovaries and cervix," according to the National Institutes of Health.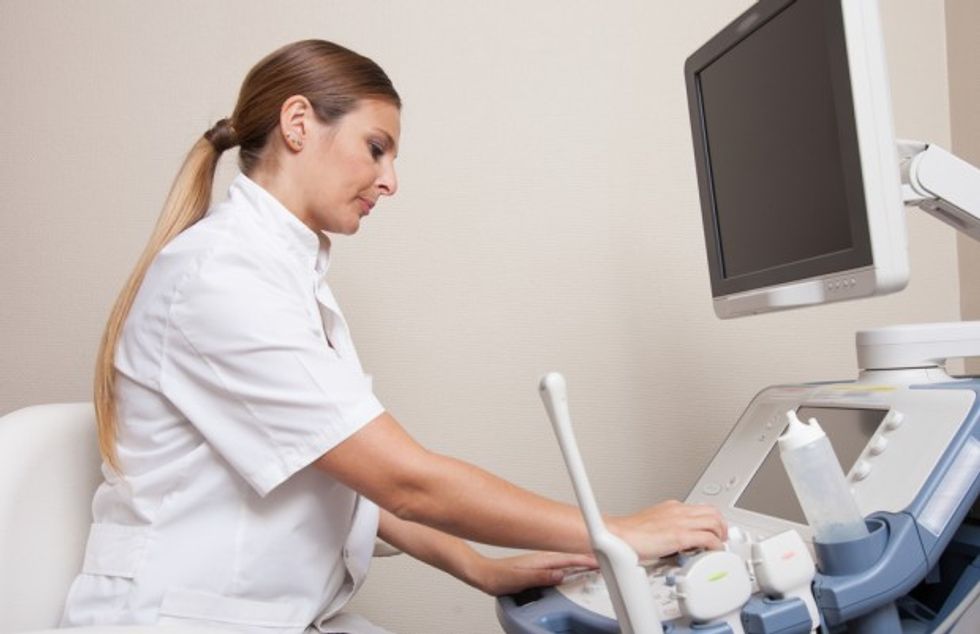 Photo credit: Shutterstock
According to the court document, the plaintiffs allege that at orientation for the Medical Diagnostic Sonography Program, students were told by Jennifer Astor, a second-year student nicknamed the "TransVag Queen," that the faculty believed practicing transvaginal ultrasounds on each other allowed them to "become better sonography technicians." The probing of students was considered voluntary at the college, but the filing alleges that it was not.
"In fact, Valencia's established and widespread policy was to browbeat students who did not consent to those invasive probes and threaten Plaintiffs' academic standing as well as their future careers until the students complied," the court document filed by the firm Gagnon Eisele Dillingham stated.
To the Orlando Sentinel, the college reiterated that practice probing on students occurred on a volunteer basis.
"The use of volunteers — including fellow students — for medical sonography training is a nationally accepted practice," the statement read. "Valencia's sonography program has upheld the highest standards with respect to ultrasound scanning for educational purposes, including voluntary participation and professional supervision by faculty in a controlled laboratory setting. Nonetheless, we continue to review this practice and others to ensure that they are effective and appropriate for the learning environment."
As for appropriate, the filing goes on to allege that Barbara Ball, chair of Valencia State College's Medical Diagnostic Sonography Program and one of the defendants listed in the lawsuit, told one student she was "sexy" and could be an "escort girl" during one of the probing sessions.
"Defendants believe this type of behavior casts serious doubts upon Ball's motivation for insisting upon these forced vaginal probing sessions," the document stated.
The students' expressed "discomfort and embarrassment" during the probes and they eventually left the school over the issue. They are seeking general damages for emotional humiliation and pain and also say they have not been able to enroll in other sonography programs. What's more, they seek financial recompense for the money spent on tuition, books and other materials while at Valencia State College.
Watch WPTV-TV's report about the lawsuit:
A study published in 2005 concluded that while most medical students value practicing exams on their peers, "a small, consistent number of students are very uncomfortable with these." The study authors recommended "guidelines for faculty and classmate behavior may minimize their discomfort, but alternatives to peer exam, such as [standardized patient] exams, need to be provided this small group." The authors also explicitly wrote, "There is no role for peer genital, rectal, or female breast exams in the curriculum."
(H/T: CNN)
—
Front page image via Shutterstock.