Not once but twice a translucent "orb" popped up and floated around on surveillance footage at the U.S. Space Walk Hall of Fame Museum in Florida, and staff don't know what caused it.
"We can't explain it, nor can the fellas who put in the system for us," museum president Charlie Mars told WKMG-TV of the video. "There are many items in here that were brought in by people who are no longer with us. They could be coming back to check on it."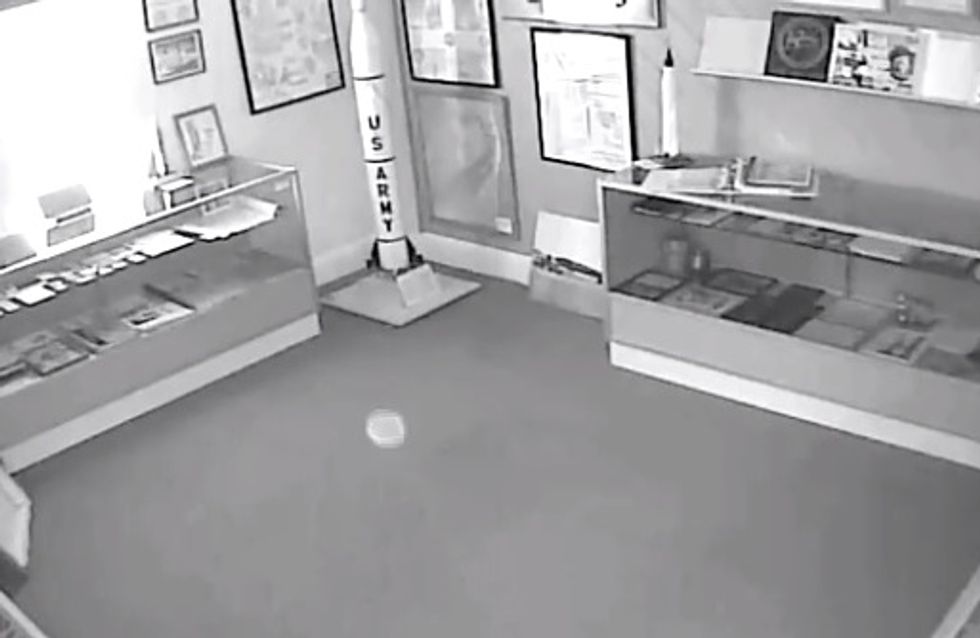 Image source: YouTube
Mars noted that many unexplainable things have happened at the space museum in the past decade. What's more, the museum recently moved locations to a 100-year-old building, WKMG reported.
"Some wonder whether the mysterious object on video could be a ghost in the historic building," a museum blog post about the video stated. "Then again, maybe it could be a space-travelling visitor stopping by to check on our progress."
Watch the footage taken at 9:45 a.m. on May 12:
Whether it's a specter or just a speck of dust, WKMG reported that museum staff said it at least gives them something fun to talk about.
"It gives us a chance to interchange with each other and talk about what it could possibly be," Mars said.