Police say the fact that a baby is not only alive but completely unscathed is "pretty miraculous" after an SUV slammed into his crib Tuesday.
According to KOMO-TV, police in Bellevue, Washington, believe the driver who was pulling into a carport, accidentally hit the gas instead of the brake, jumping a curb and plowing into an apartment building. Police told the news station the woman's husband was teaching her how to drive at the time.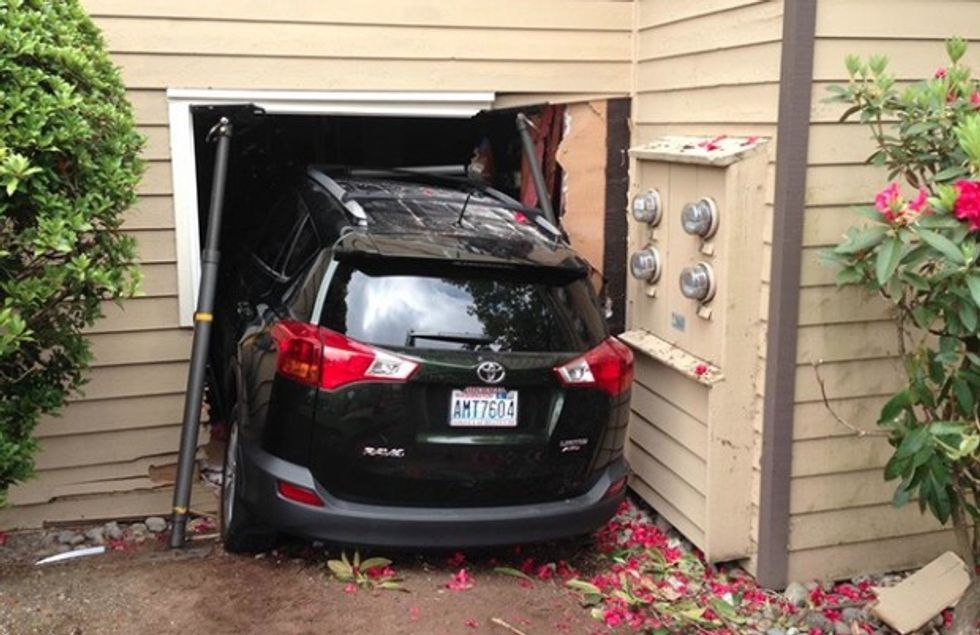 A woman learning how to drive mistook the gas for the brake and plowed into a sleeping baby's room. (Image source: KOMO-TV)
The room she hit was that of an 8 month old baby, who was sleeping in his crib.
"The car actually hit the crib, partially collapsing the crib, but the baby was miraculously not injured," police spokesman Seth Tyler told KOMO.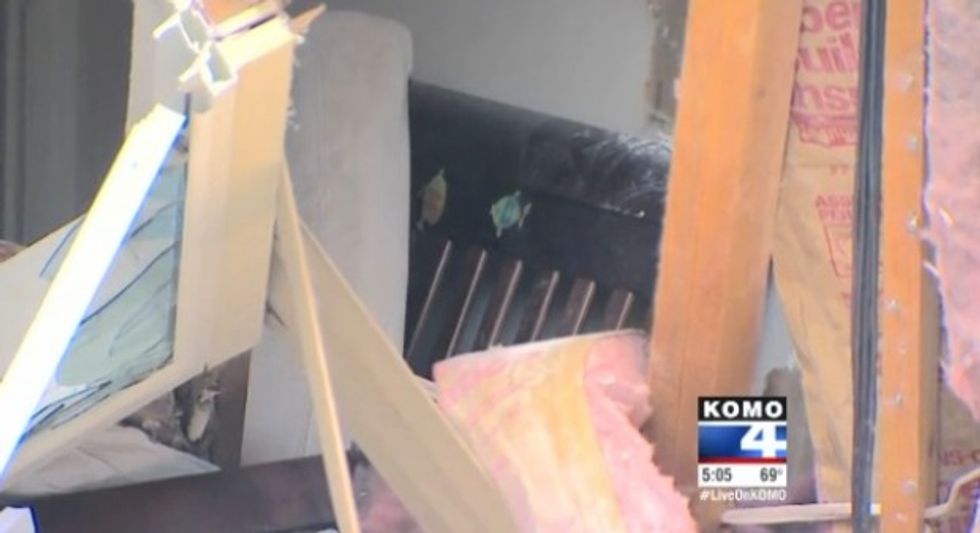 Here a piece of the baby's crib remains in the damaged nursery. (Image source: KOMO-TV)
The baby was medically evaluated but found to be fine. The building, however, suffered structural issues, and KOMO reported that two apartments were evacuated during the repair process.
It is not believed that alcohol or drugs were a factor. The news station reported that the woman driving wasn't ticketed, police deeming it all to be an accident.
Watch KOMO's report with footage of the scene:
This isn't the first time we've seen a baby go unharmed in such an accident. A toddler in bed suffered only minor scratches after she was pushed by an SUV that hit a Houston home in April.
Here's another report: