Sgt. Rebecca Carlisle was off duty in her car on State Highway 249 in Tomball, Texas, this week when she saw red and blue flashing lights in her rearview mirror.
Trying to think about what she did wrong, Carlisle told KHOU-TV she pulled over, but she sensed something was off.
She was right.
"My initial instinct was oh my God! What am I doing to get pulled over?" Carlisle, who was wearing her uniform at the time, told the news station. "Well I'm not speeding. I'm in the city I work in, and I don't recognize the vehicle."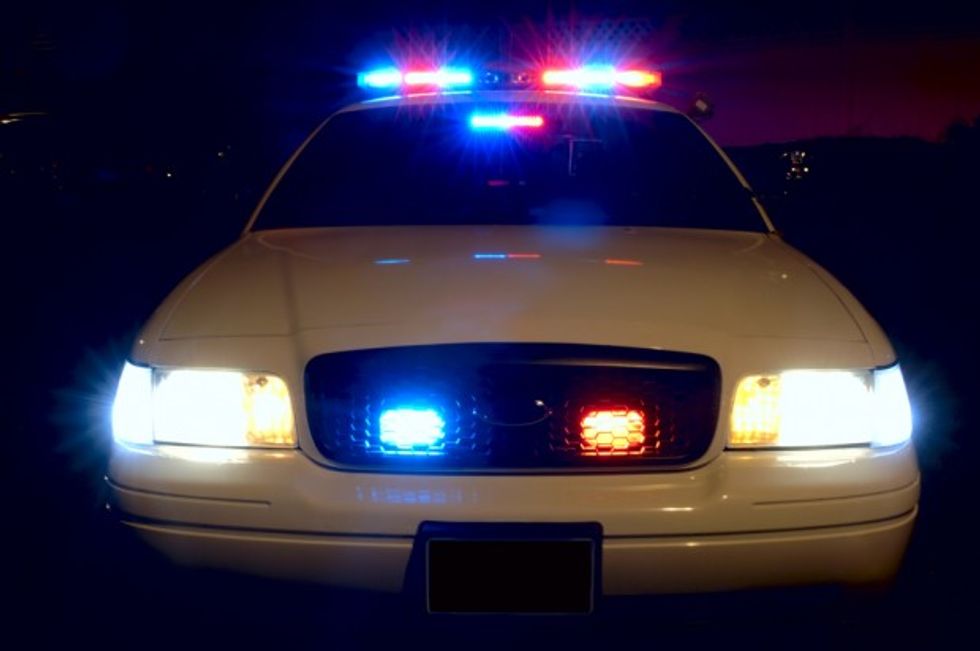 The suspect's white truck had lights in the grill, as this police car does, but was unmarked, which was Carlisle's first tip that something was off. (Photo credit: Shutterstock)
The white pickup truck that had flashing lights on its front grill pulled up alongside her when she waved to him through her window. When the driver saw her, he took off, leading her on a dangerous 100 mph chase. Carlisle called for other officers to help.
According to KHOU, the driver, later identified as 21-year-old Bennjair Pina-Torres, was eventually stopped, arrested and charged with impersonating a police officer.
Watch KHOU's report:
KRIV-TV reported that incidents like this weaken public trust in the system.
"There's a huge trust issue with the community and law enforcement to initiate a traffic stop on a woman or a male," Captain Rickey Doerre told the news station. "They need to know that they're trustworthy. That it is a police officer. Unfortunately when this happens that trust is lost."
If someone is pulled over and senses something amiss, Carlisle said you can call 911 and have an operator confirm that an officer is in fact pulling you over. If you're still concerned or if that can't be confirmed, Carlisle told KHOU you could "pull into a fire station, a local EMS facility [or] your local police facility."
This isn't the only cop impersonation recently. A man in Newark, New Jersey, was accused of posing as a police officer and a woman who trusted him says she was sexually assaulted:
And yet another chase incident happened last week in West Palm, Florida,
—
Front page image via Shutterstock.