SACRAMENTO, Calif. (TheBlaze/AP) — The prison-funded gender reassignment surgery that lawyers argue is critical for a convicted killer's mental health was delayed by a federal appeals court after a panel recommended she be placed on parole.
In April, U.S. District Court Judge Jon Tigar in San Francisco ruled that denying sex reassignment surgery to 51-year-old Michelle-Lael Norsworthy violated her constitutional rights. Norsworthy was born as a man, Jeffrey Bryan Norsworthy, but has been living as a woman since the 1990s.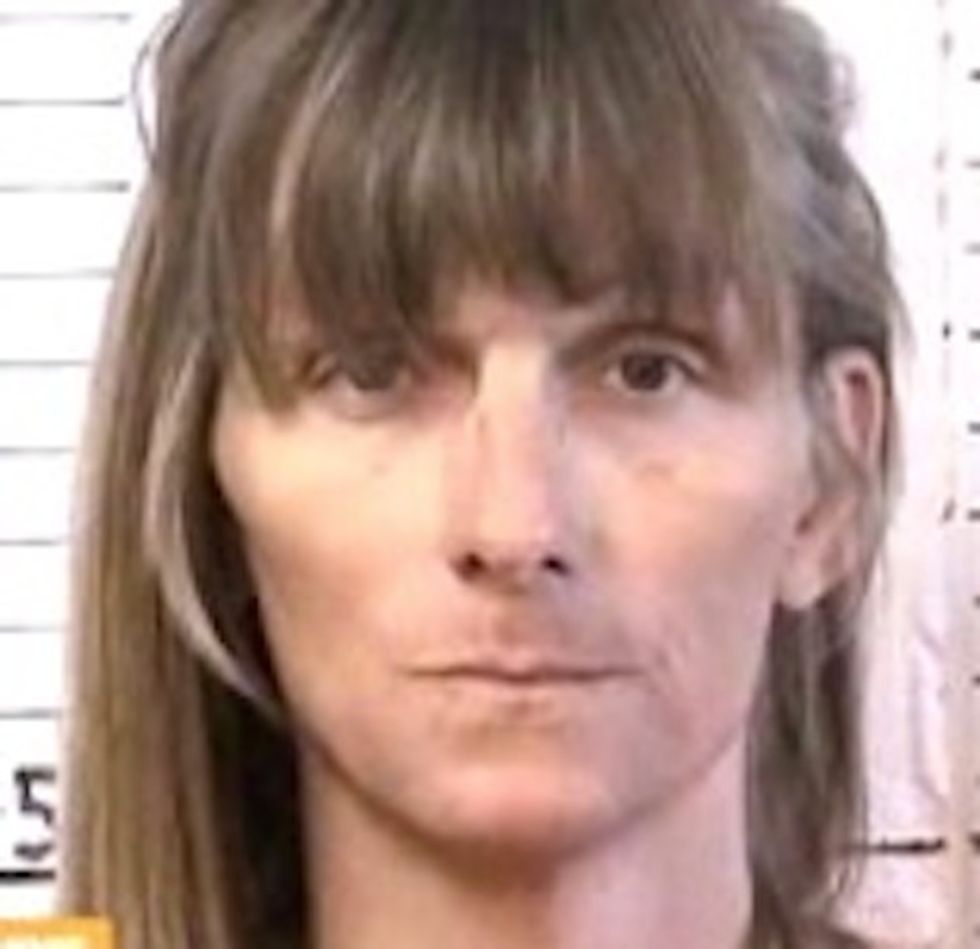 Michelle-Lael Norsworthy, who has served nearly three decades in prison on a murder conviction, was born as a man but last month a judge ruled that prison funds should pay for gender reassignment surgery. Now a parole recommendation is delaying the surgery. (Image source: KOVR-TV)
Norsworthy was scheduled for the surgery on July 1, but the appellate court order delays the operation while it considers her case — a process that could take months.
Norsworthy served 28 years in prison for a second-degree murder conviction in Orange County and could be freed on the parole recommendation, which the Board of Parole Hearings has 120 days to review. If it is upheld, Gov. Jerry Brown would have another 30 days to intervene.
If Norsworthy is paroled, she will not receive prison funds for the operation.
The decision sets up a race to see if Norsworthy gets the surgery, which could cost as much as $100,000, before she is paroled.
Last month, Judge Tigar wrote "evidence demonstrates that for Norsworthy, the only adequate medical treatment for her gender dysphoria is [sex reassignment surgery]."
"This decision confirms that it is unlawful to deny essential treatment to transgender people," Kris Hayashi, executive director of the Transgender Law Center, said at the time of Tigar's decision. "The bottom line is no one should be denied the medical care they need."
Corrections officials are asking the 9th U.S. Circuit Court of Appeals to delay the operation while it considers the state's appeal of Tigar's order, a process that could take months.
She could have the surgery July 1 if the court doesn't intervene, and be paroled later this year. But if the stay is granted, she could be paroled before the appeals court considers her case. According to the Los Angeles Times, Norsworthy appeared before the parole board six other times and was denied the recommendation until now.
Norsworthy is being held at Mule Creek State Prison, a men's prison in Ione, near Sacramento. Prison records still refer to her by her birth name of Jeffrey Bryan Norsworthy.
Her attorneys in the surgery case and the state-appointed attorney who represented her at the parole hearing did not immediately comment.
Orange County Senior Deputy District Attorney Ray Armstrong opposed her release, arguing that she has not taken responsibility for the murder of 26-year-old Franklin Gordon Liefer Jr. after an argument in a Fullerton bar in November 1985. Norsworthy, then 21, shot Liefer three times; he died six weeks later. Armstrong said Norsworthy initially claimed that the weapon fired accidentally, and later contended that she had not intended to kill Liefer.
Armstrong also cited her 16 rules violations while in prison for fights, threats and possession of contraband, though she has had a clean record since 2009.
"We think that it's telling if the person can't sort of behave in prison, they're not going to behave if they're released," he said by telephone after the nearly three-hour hearing.
State officials suggested in court filings that Norsworthy had delayed her parole hearings so she would still be eligible for the surgery and related treatments.
Norsworthy's attorneys said the $100,000 estimate is exaggerated, and that if their client is paroled she would be eligible for Medi-Cal, which covers medically necessary sex reassignment surgeries.
Norsworthy said in court documents that she has felt distress and anxiety since adolescence of as a result of gender dysphoria but only realized she needed sex reassignment surgery while she was in prison. She was diagnosed with gender identity disorder in 1999 and began taking female hormones.
She began asking the corrections department for the surgery in 2012 after learning a judge for the first time had ordered Massachusetts to provide an inmate with the procedure. However, that decision was overturned on appeal in December, and the U.S. Supreme Court declined to intervene.