Cop's at the door, grab your camera and start recording.
It's standard procedure for many nowadays, but watch through this video to see whether the cop will be caught abusing his power.
Or maybe the guy recording is in the wrong.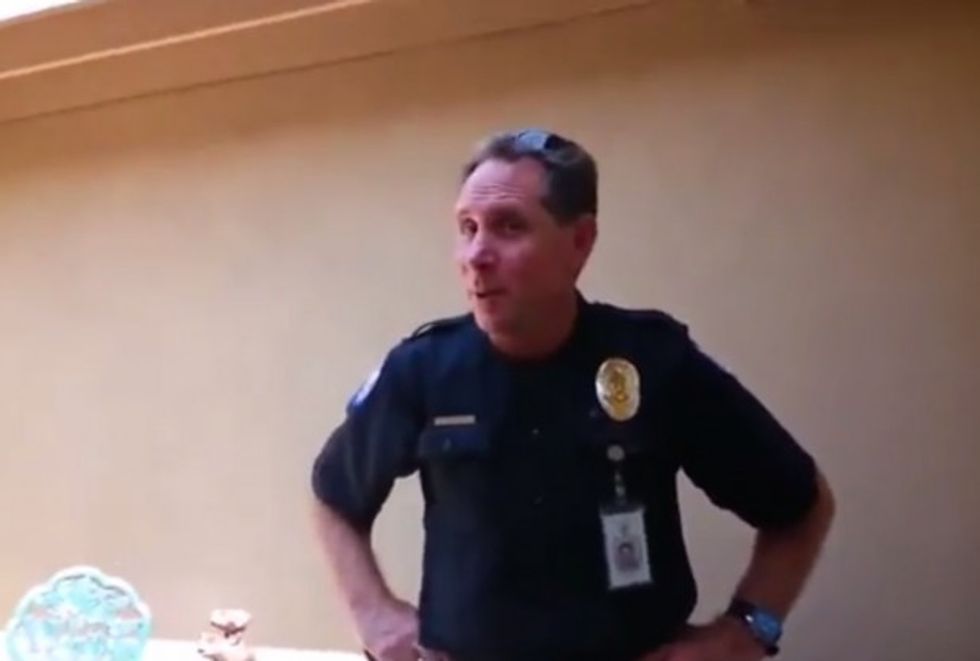 Image via YouTube
The video opens with the cameraman challenging the cop at his door.
The man refuses to give the cop his name or information about the "motorhome" parked, illegally the cop says, on the street with no license plates or registration.
It's not until more than a minute in that the camera shows the "motorhome" in question: an enormous "Massage Mobile."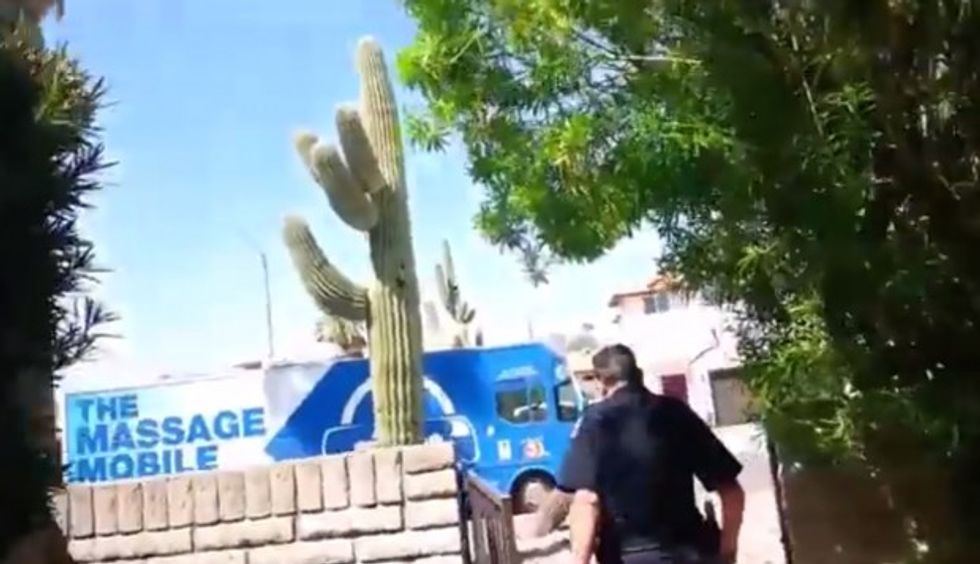 Image via YouTube
"You work for me, I don't have to tell you anything," the man filming shouts at the police officer as the cop tries to make his case again.
When the man demands the cop's badge number and name, the cop has a snappy comeback.
"I'm gonna give you my name, in fact I'm gonna put it on the parking ticket after I tow your truck away," the cop responds. "Have a nice day sir."
He can't hide the smirk on his face as he says it.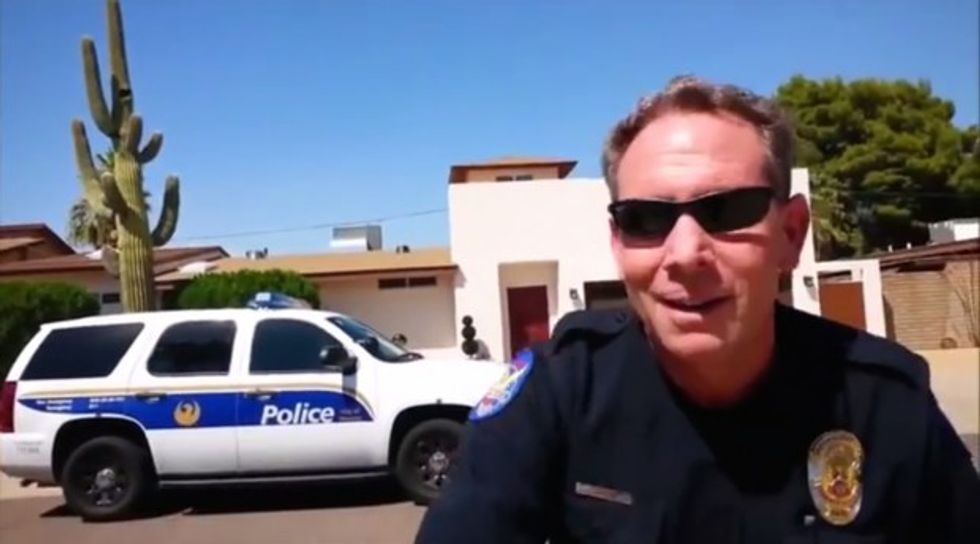 Image via YouTube
After a full six seconds of silence, the man continues to shout at the cop, and when the officer tells him not to stand in the street, the man retorts, "Sir, I'm an adult, I know how to operate a street, thank you."
Watch the whole cringeworthy encounter below:
The video above is a re-post, with the original apparently posted under the title "Amazing hardcore civil disobedience" in September.
Judging from the area code on the "Massage Mobile" and the emblem on the cop's vehicle, the incident took place in Phoenix, Arizona.
The original video poster claimed the cops never actually towed his vehicle.
But it seems his massage business may have dried up.
Google lists the Massage Mobile business (tagline: "Best Massage In The World Or Its [sic] Free.com") as permanently closed, and the business website, mobilemassagesuite.com, redirects to an event ticket website.
(H/T: Reddit)
—
Follow Zach Noble (@thezachnoble) on Twitter