Police in Washington, D.C., released surveillance footage this week of an incident that happened earlier this month showing a brutal, knockout punch a 63-year-old man endured.
It only took one hit to send the victim to the sidewalk where he remained unmoving. The man who delivered the blow, with other witnesses nearby not doing anything to intervene or help the victim afterward, walked away at first and then proceeded to backtrack take the victim's belongings, which according to WJLA-TV only included $1 in cash.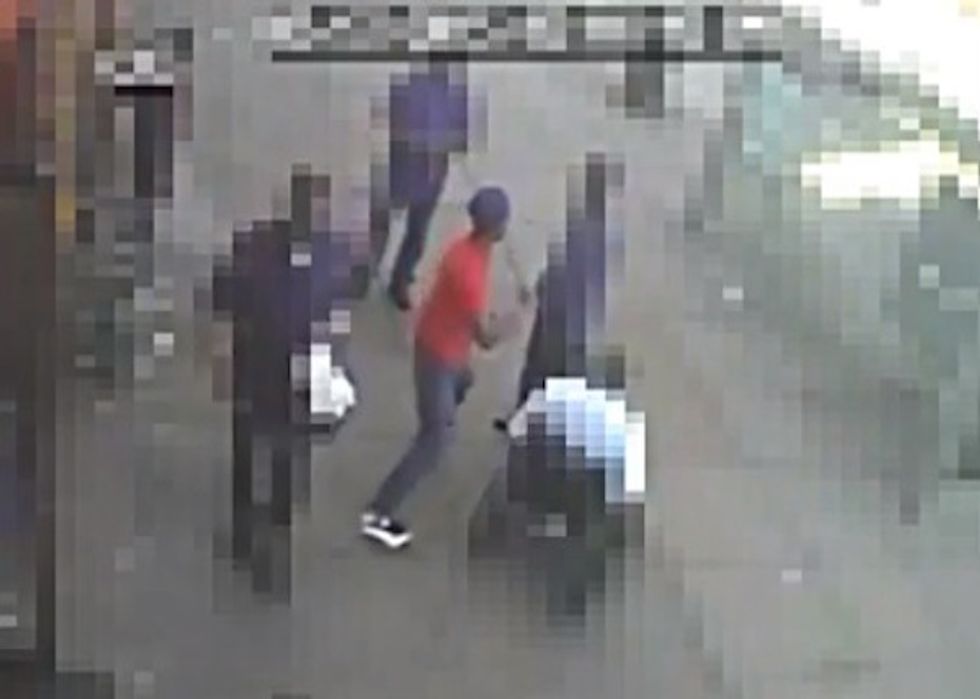 The man in the red T-shirt decked a 63-year-old. (Image source: YouTube)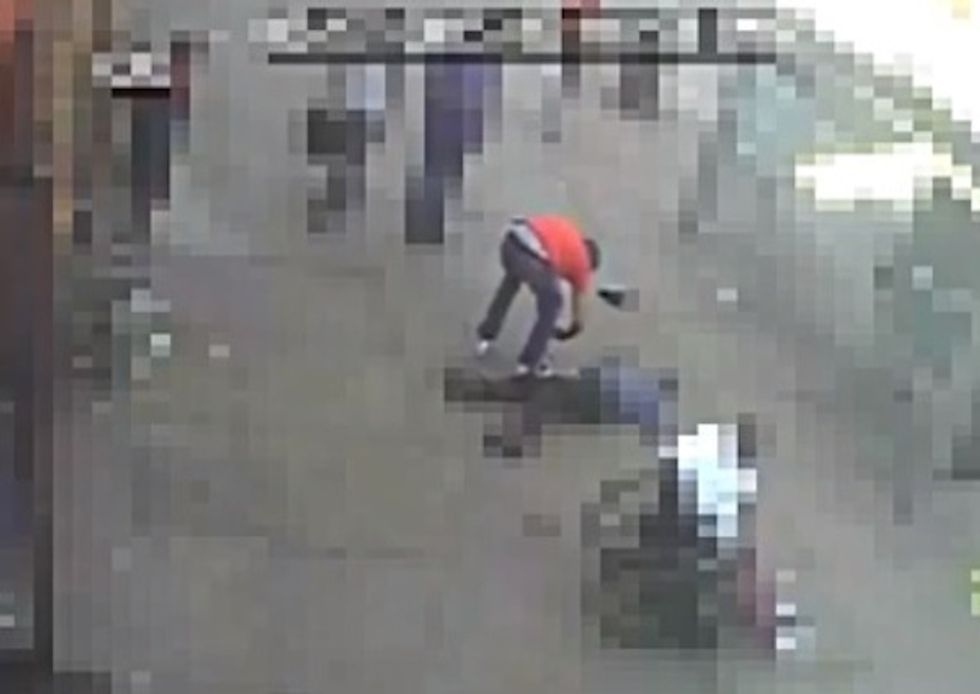 Then he stole $1 from him. (Image source: YouTube)
With no audio in the surveillance footage, it is unclear what, if anything, was said or done to provoke the attack.
Watch the footage:
For the 30 seconds of video that continue after the victim went down, no one stops to help him. Many people just walk away.
Metropolitan Police released the video of the May 17 attack, which took place on Martin Luther King, Jr. Avenue in the city's southeast side, in the hope that it might lead to information that could identify the perpetrator.
A $1,000 reward is offered for information leading to the arrest and conviction.
WJLA reported that the victim suffered a laceration on his head.