Police are going door to door with a video hoping to learn the identity of a man who fired multiple gunshots in a Chicago neighborhood on a sunny Saturday afternoon, WLS-TV reported.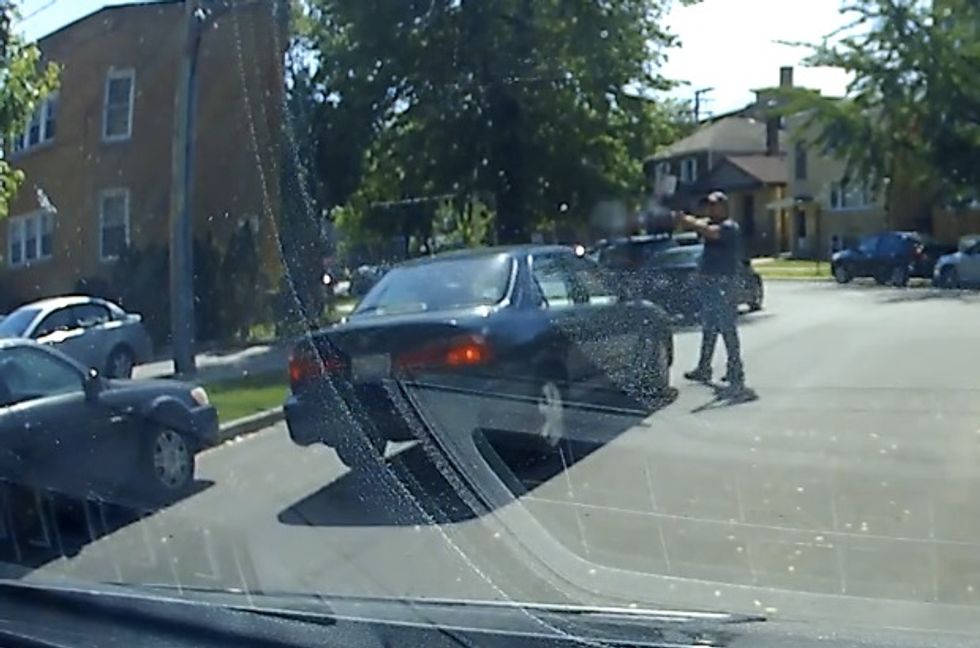 Image source: YouTube
The incident was caught on what appears to be a dashcam from a parked car on the 4400 block of West Gunnison in the North Mayfair neighborhood in the city's northwest side, WLS said.
In the clip, a man in the street appeared to shout past a car moving alongside him. Suddenly he pulled out a gun and began firing past the car. After about 15 seconds and eight shots, he climbed into the car, which took off.
Police told WLS the incident was believed to have been an "exchange of gunfire," even though the man in the clip is the only one seen shooting.
And while no one was injured, Faiz Methana is on edge. He told WLS his 9-year-old nephew was nearly hit by two bullets that ripped through his apartment.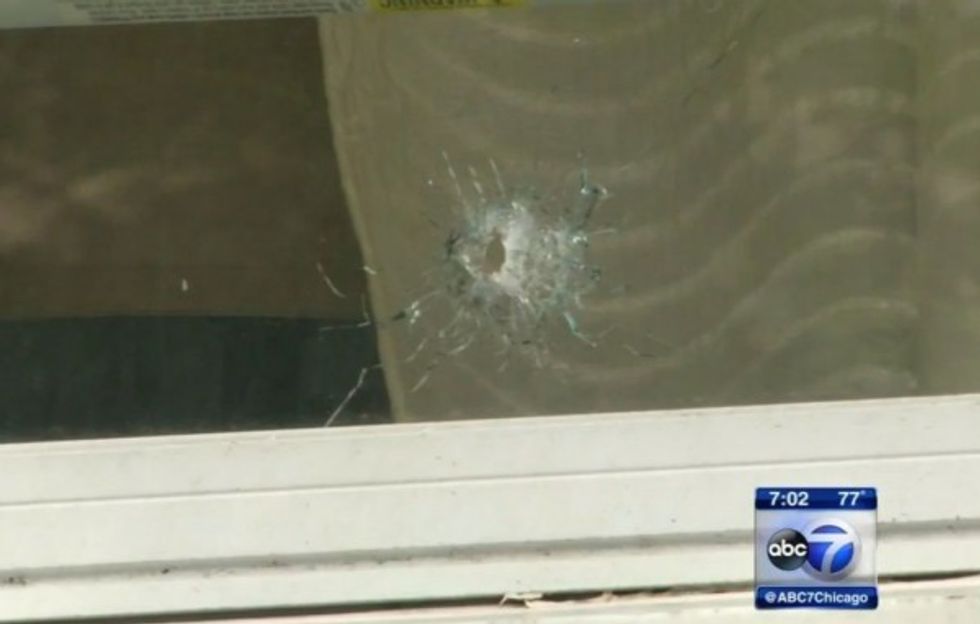 Image source: WLS-TV
"It went through the window, the living room, through the bedroom where the kid was playing with his iPad and it stopped in the bedroom," Mathena told the station.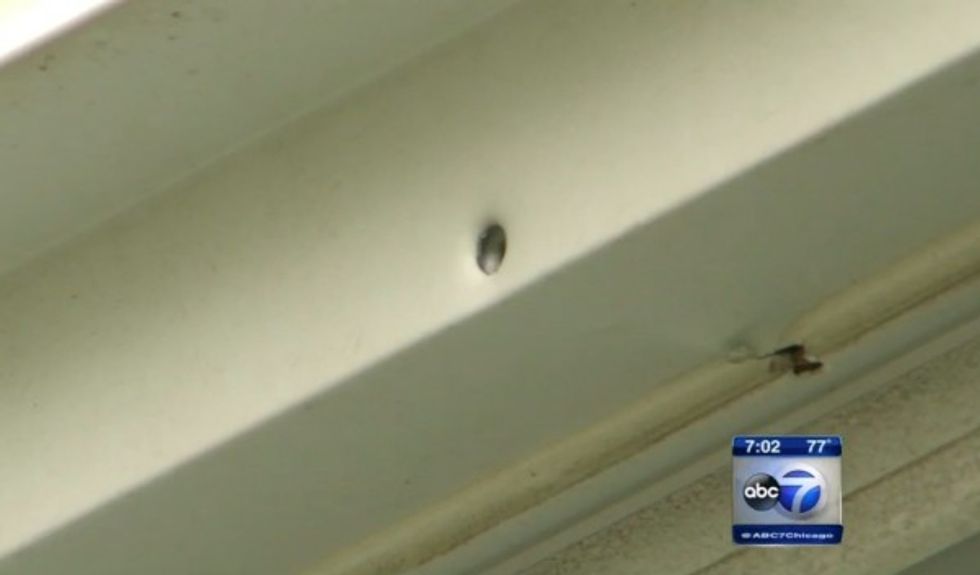 Image source: WLS-TV
A neighborhood resident was taken aback that a broad-daylight shooting took place in a street where children often play.
"I'm shocked someone would just all of a sudden start shooting randomly on a neighborhood corner," Mark Borgmann told WLS.
Mathana added that "if somebody was sitting right by the sofas, the bullets would've went through his head."
This story has been updated.
—
Follow Dave Urbanski (@DaveVUrbanski) on Twitter