Phoenix police are on edge about another "draw Muhammad" cartoon contest set for Friday that will include a protest in front of a mosque once attended by the gunmen killed outside a similar event in Garland, Texas, earlier this month.
While the Facebook announcement for the "Freedom of Speech Rally Round II" indicates it will be a "PEACEFUL" event, it also encourages attendees to exercise their "Second Amendment" rights, since it's expected that their "First Amendment" rights will come under attack. More than 160 have indicated they will attend.
Organizer Jon Ritzheimer is an ex-Marine, according to his Facebook page; KPNX-TV reported he calls himself an atheist and patriot.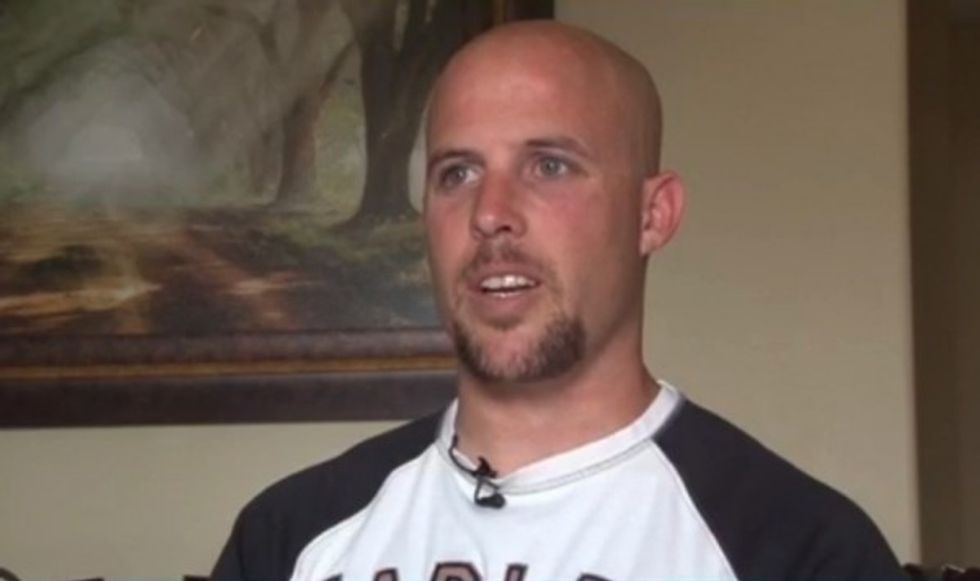 Jon Ritzheimer (Image source: KMPX-TV)
"I'm a Marine, and I am far from politically correct," Ritzheimer told KPNX. "I'm outspoken, and I've just had it."
Photos on Ritzheimer's Facebook page show him wearing shirts that read "F*** Islam":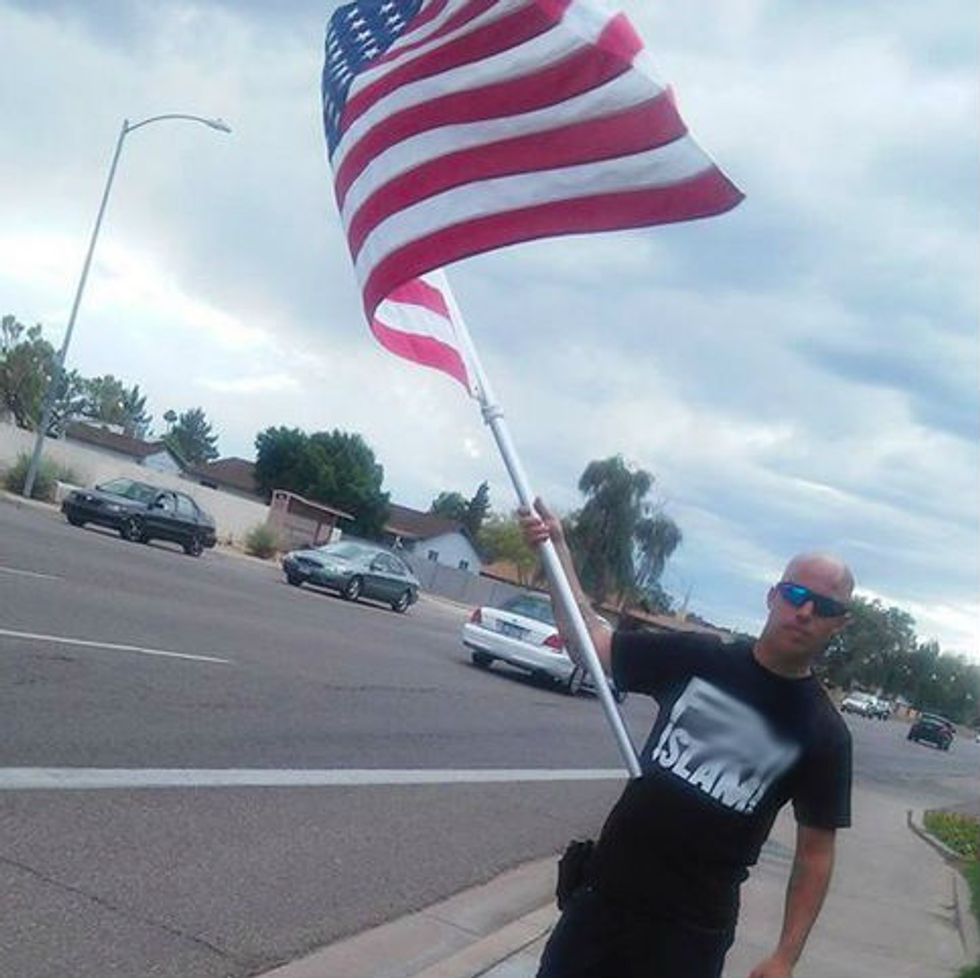 Image via Facebook [profanity redacted]
"I want this to be about pushing out the truth about Islam," he added. "I've read the Koran three times ... the ones flying the planes into the tower, those are Muslims following the book as it is written."
The Garland, Texas, attackers, Elton Simpson and Nadir Soofi, attended the Islamic Community Center of Phoenix — the planned location of Friday's protest — until 2010. Mosque leaders have said the pair didn't express extremist or violent views there.
The FBI and local police notified the mosque president about the protest, which is timed to coincide with Friday evening prayers, the station reported.
"Everybody has a right to be a bigot," Usama Shami told KPNX. "Everybody has a right to be a racist. Everybody has a right to be an idiot."
Shami added that, "We're going to tell our members what we've told them before: not to engage them. They're not looking for an intellectual conversation. They're looking to stir up controversy and we're not going to be a part of it."
Ritzheimer, who has protested in front of the mosque since the Garland attack, told KNXV-TV that he'd feel badly, but not responsible, if Friday's event were to turn violent.
"We're just out utilizing our First Amendment (rights)," he told the station.
The Freedom of Speech Rally Round II is set to begin at a Denny's restaurant at 5 p.m. for the Muhammad cartoon contest. Participants will then head to the mosque by 6:15 p.m. where they will show their cartoons outside.
(H/T: The Gateway Pundit, Opposing Views)
—
Follow Dave Urbanski (@DaveVUrbanski) on Twitter