An Ohio judge known for his "creative" sentences has struck again.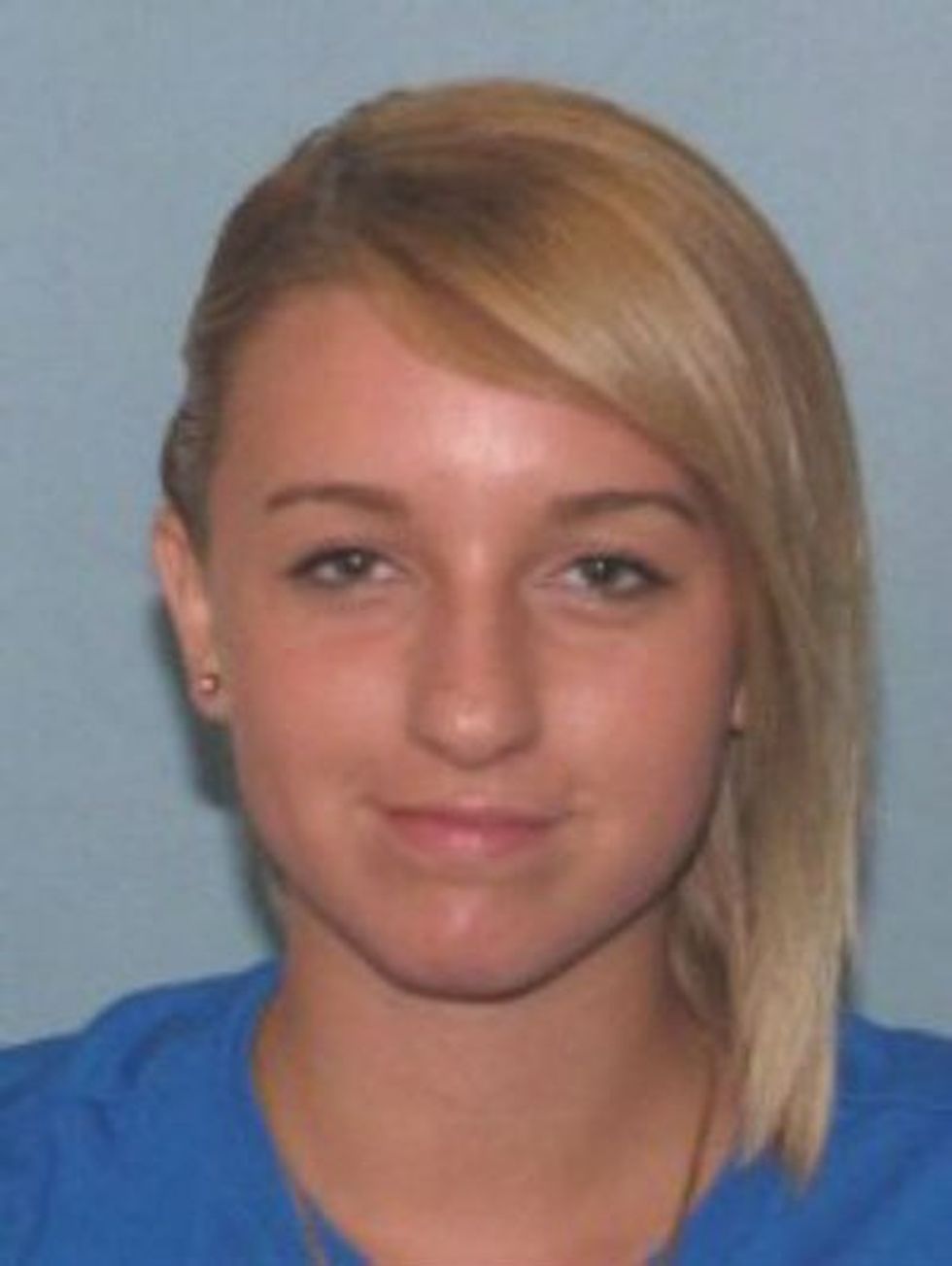 Victoria Bascom (Image source: Lake County Sheriff's Office via WOIO-TV)
His latest defendant? Eighteen-year-old Victoria Bascom.
Bascom appeared in a Lake County courtroom Thursday after taking a cab 30 miles and then getting out without paying, WOIO-TV reported.
"First of all, the cab driver and United Cab of Cleveland has to be paid," Judge Michael Cicconetti, or "Creative Cicconetti" as he is also known, told Bascom.
But in addition to paying $100 in restitution, the judge told her she would be sentenced to 30 days in the county jail beginning Sunday morning — or, he said, "I'll give you another option."
"What would you do if you didn't have a cab?" Cicconetti asked.
"Walk," Bascom said.
"So I think it's only appropriate that you walk 30 miles," Cicconetti said.
Cicconetti told Bascom she could avoid doing jail time if she walks 30 miles in fewer than 48 hours, monitored by GPS.
The judge said he wouldn't have her walk the route she rode in the cab because it wasn't safe, but suggested she walk the 30 miles at the Lake County Fairgrounds.
"The only thing you'll have to watch out for there are the horses," Cicconetti said.
Bascom was supposed to begin her walk 40 laps around the 3/4-mile area Friday.
"It's going to get boring and you don't want to go to jail, either. That will teach you a lesson the next time you take a cab home," Cicconetti said.
Bascom was also sentenced to three days of community service, in addition to paying restitution to the cab company and making her 30-mile trek.
This isn't the first time Cicconetti has issued an unusual sentence. WKYC-TV reported Cicconetti has previously given defendants the option of spending the night in the woods and even getting "pepper-sprayed."
Diamond Gaston, 20, faced "Creative Cicconetti" after using mace on a person at Burger King. Cicconetti told the defendant that he could spend 30 days in jail or get sprayed in the face with mace.
It turned out the "mace" was really just water.
"He's like, 'Oh it's water' and I'm like 'Oh OK, that's a relief'," Gaston told WKYC.
"I think it was the anticipation, the fear of it," Cicconetti said. "Knowing or believing it was going to be pepper spray was enough to say OK."
The judge said the alternative sentences he's known for result in about 90 percent of those defendants not ending up back in court, higher than the percentage of those he actually sentences to jail.
(H/T: WOIO-TV)
–
Follow Jon Street (@JonStreet) on Twitter