Hours after U2's longtime tour manager Dennis Sheehan was found dead Wednesday morning in his Los Angeles hotel room, the band brought in Pastor Rick Warren of nearby Saddleback Church to lend spiritual support.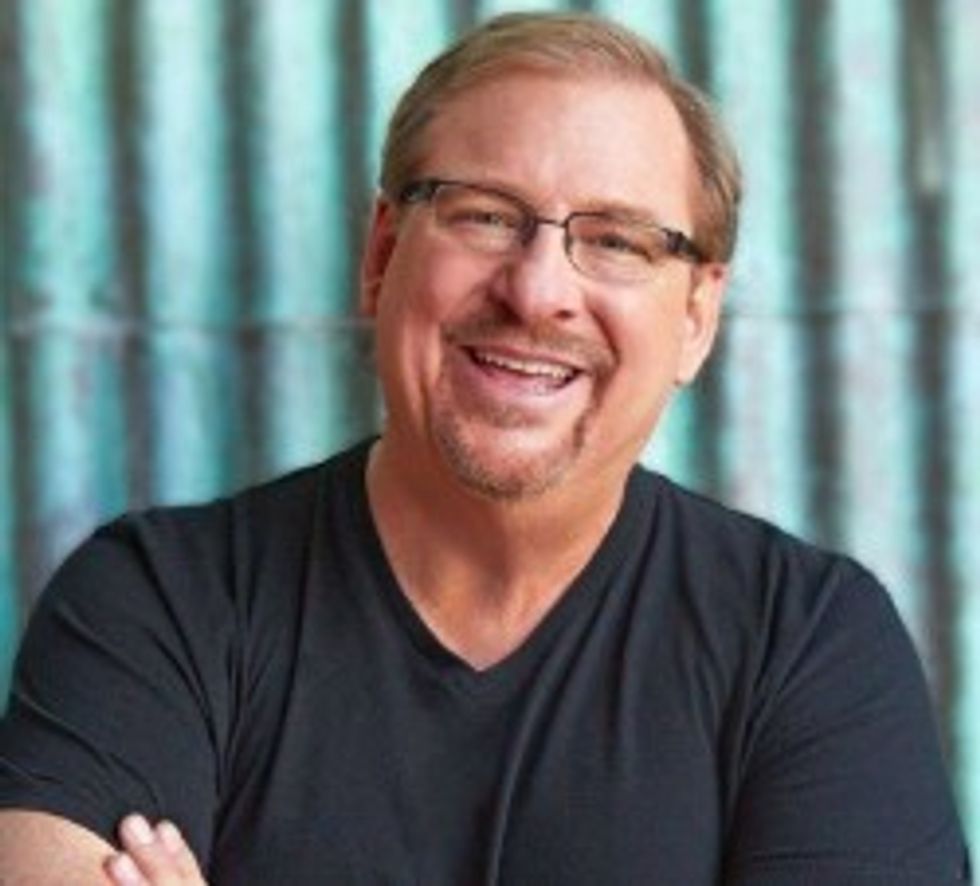 Rick Warren (Image source: Facebook)
Recalling the time he spent with the band, Warren noted on his Facebook page that U2 was "heartbroken" over the loss of a "kind Christian man."
"We've lost a family member, we're still taking it in," Bono wrote of Sheehan on the group's website the day he died. "He wasn't just a legend in the music business, he was a legend in our band. He is irreplaceable."
Sheehan, who spent 33 years with U2, died of a massive heart attack. He was 68.
Warren wrote that in the midst of their grief, "Adam, Larry, Edge, and Bono asked me to share some Scripture, words of comfort and pray with them right before they walked on stage tonight."
He told the band the "Choose Joy" story that came from his son's 2013 suicide — the idea that joy, rather than happiness, is possible even in the midst of tragedy.
Warren said he asked, "So how do you go out and do a concert when your heart is hurting?"
Bono answered, "We choose joy."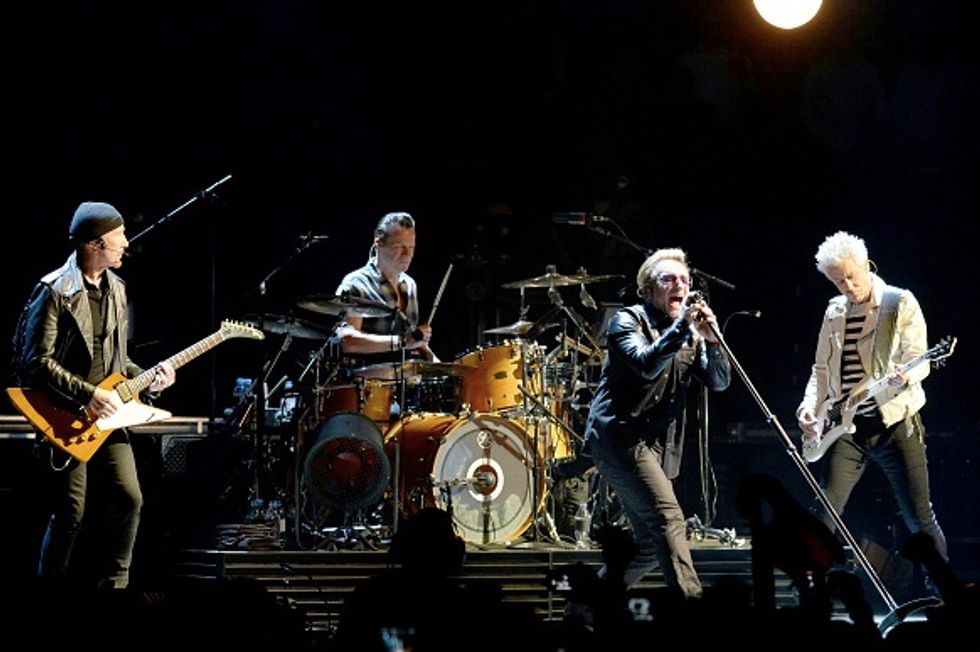 Larry Mullen Jr, The Edge, Adam Clayton and Bono of U2 perform at The Forum, May 27, 2015, in Inglewood, California. (Image source: Jeff Kravitz/FilmMagic)
Warren's post drew more than 1,200 comments, many from people indicating they were praying for the band and Sheehan's family.
At the end of U2's show Wednesday night, Bono told the Forum crowd that "we dedicate this song, in fact we dedicate the night, in fact we dedicate our whole tour to the very living memory of Dennis Sheehan."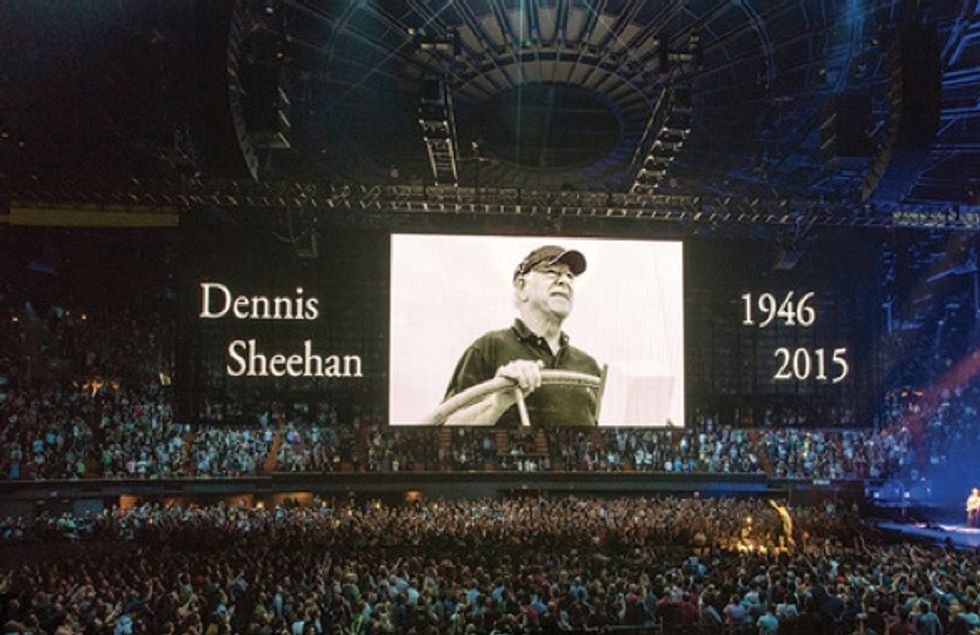 Image source: U2.com
With that, like they've done hundreds of times before, U2 closed the evening with "40" — a song based on the biblical Psalm 40 that always seems to get the crowd singing at the top of its lungs even after the band members have walked offstage one by one.
This night was no different:
(H/T: Premier)
—
Follow Dave Urbanski (@DaveVUrbanski) on Twitter